2014 Arts Abroad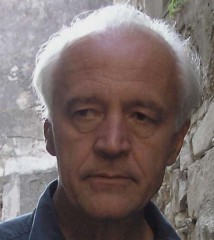 Igor Sunara, director and cinematographer, was born and raised in Croatia. He shares with us some of the personal highlights of the upcoming program: Film, Theater and Acting at the Ulysses Theater on the Brijuni Islands – off the fabled coast of  Istria, Croatia. The Dalmatian coast on the Adriatic, most of which is the region of Istria, is an ancient wonderland – variously controlled by Greek, Rome, The Republic of Venice, and most recently by the former Yugoslavia. Even along a dazzling coastline with thousands of islands, and arguably the most crystalline water in Europe, the Brijuni Islands are special. Power had its privileges: the islands are so pristine that they are now a national park.           
Recently, Igor sat down with us to talk about the extraordinary opportunity this program offers a select number of students.                                                                                                                                   
" The Film, Theater, and Acting program in Brijuni is a fantastic two week workshop which brings students together with some of Europe's most celebrated artists in theatre and film. Students participate in the theatrical production, working with the director, cast and crew as they fine-tune the opening production of the season: King Lear. They also work on the filming of the live event.
Each year, exceptional talents in film and theater are invited to produce work at the Ulysses Theater in Mali Brijuni. Past years, have included Angelina Jolie and Vanessa Redgrave. This year, Branko Lustig, producer of Schindler's List and Gladiator, will be lending his vision to the festival.  The stage is actually set in ruins thousands of years old; it poses unique challenges – and unprecedented beauty.
The island of Brijuni has become a paradise and refuge for those who want to concentrate on creative work.  Protected from all ordinary interruptions and in one of the most beautiful places in Europe  — during the festival season, it is effervescent with other creative people who share your passions. And students have total access passes.
Students will be invited to two premiers at two other international film festivals  – one in Pula, which is famous for having more Roman ruins than Rome (it also has several food festivals)  The other, is the independent film festival in Motovun which is in the mountains – so high up, you disappear into the clouds.
The workshop includes all single-room lodging, all meals, and all transport on buses and boats.  A sightseeing trip to the ancient town of Rovinj is also included. Known as one of the most picturesque towns on the Mediterranean, Rovinj has also won recognition for its healthy air, water and environment, and residents are justifiably proud of keeping it that way.