Alumni Blog: Nelson Isava Day 1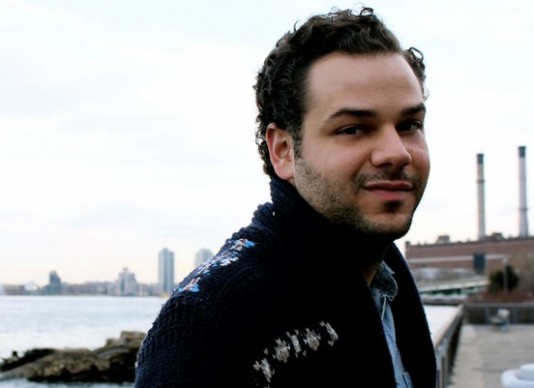 Editor's Note: Do politics really matter? Read this before you answer.  Because of the special nature of Nelson Isava's extraordinary experience and insight into life in Venezuela now, we are taking the unusual step of running his Caracas Diary in installments over the next 5 days. This is Day 1. 
A year before he graduated, SVA Director Nelson Isava had many opportunities to work in Caracas, the capital of his native Venezuela. Unfortunately, because of the state an industry riddled with self-censorship, he decided to stay in New York. This year he was finally able to go home and have Christmas with his whole family for he first time in 3 years. The discouraging state of affairs within his country's film and tv community, which includes the expectation to remain uncritical of the status quo, while exalting nationalism in order to find funding and distribution from state owned organizations, made him decide to stay in New York.
Hope Has 31 Million Faces: Day 1
After coming to the United States to study film at the School of Visual Arts, I decided to stay and try my luck at a career in the filmmaking business in New York City. The realities of American immigration legal procedures (processing my visa), coupled with the realities of a crumbling infrastructure in my home country of Venezuela (absurdly expensive flights, if you can find them), had prevented me from visiting home for 3 years. Here are a couple of thoughts and observations from someone both on the inside and the outside, after my first visit home in a while.
The moment flight AA975 lands in Maiquetia's International Airport, the spicy noon caribbean sun warms my right shoulder through the fuselage's window. It's a balmy eighty degrees outside, and at the gate the smell of the ocean inundates you nostrils to let you know you've made it home. Mind you, it's December 21st, so the expectations of a perfect tropical Christmas holiday are quite elevated.
The line at customs runs long, but that wouldn't really matter to me if the damn air conditioning worked properly. But, it's not, and in any case, I'm about to see my parents and my brother in a little bit, so I won't complain.
It's been three years since I've spent the holidays with my family. They had made an effort to come to me in the past when it was impossible for me to go to them. One year my mom came to New York, then my uncle, then my brother. It was like family time by medical prescription, only a dose at a time. This is not at all like the holidays with my family are supposed to go… We're usually plenty of people, full of food, loud, and – naturally – a little drunk.
I've missed them so, so much. I've missed Christmas so, so much. I do think the holidays in New York are immeasurably beautiful, in a "oh-just-like-in-the-movies" kinda way. But for me, Christmas is not about the scenery, it's about nostalgia. It just doesn't feel the same unless you are where you childhood took place.
And here they are! My mom looks like she's been crying – she's a crier, anything makes her cry –  and my dad has a face-wide smile. We hug, and now it actually feels like home, not just the expectation of it. My brother, a photographer, is out on a shoot so I won't be seeing him for a couple of more days. My mom keeps on crying, but she's working her way through it, she's so happy.
We get to the car, and dad can't find the way to open the trunk. Mom is doing a little anxy dance with her legs… you know, like when you really have to pee. "Mija, what is it?" dad asks. " Dale, dale, hurry up. Parking out here is not safe at all!" mom answers. "Oh, common…" I say, in a mocky way. She looks at me, the way she does when I do something wrong, and goes: "Nelson, you're not in New York City anymore."
Boy… Bienvenido a Venezuela.
The violent crime problem at home has grown terrifyingly for the last 17 years. My own family has had its many scares, attempts at our lives, shootings, kidnappings (yes, plural). And yet, there they are, planted on their soil, strong in their resolution to hold out until the storm passes, because that's what roots are for.
We're on our way to Caracas from Maiquetia driving on a curvy highway that goes through a humongous mountain chain. "How will my home look like?" I ask myself after every curve opens up the landscape in front of me. It's a complicated picture, the one I've drawn in my head. Scarcity of basic products, absurd prices, hyperinflation, bloody crime, devalued currency, political instability… each and every one of those news is absolutely true. But the picture doesn't look as dire from the ground.
Coming into Caracas feels like being shot out of a cannon. You go through a long dark tunnel at the end of the La Guaira – Caracas highway, two out of every five light bulbs work – consider it a blessing – and when you come out, a green valley and bright blue skies appear in front of your eyes. Hills covered with improvised housing make the west side of the city look like a nativity scene, and to the east, the high-rises in the richest side of the metropolis look like they'll never reach the clouds, no matter how much they try. El Avila, a magnificent mountain, and probably the most beautiful geological event on this planet, guards the city to the north like a quiet giant lying down next to us.

In the middle of the most congested highway in town, a man sells iced water to another, hanging precariously out the back of a pick-up truck. The water seller runs back and forth trying to get the cash from his costumer, back to his cart, then back to the pick-up truck to give him change, then back to his cart. In the middle of a highway, with dense traffic, at 2:00 pm. That's Caracas… you gotta risk your life to make a living? Bring it on!
Watch Nelson's thesis film, here. All photos taken by Jefferson Isava.