Faculty Blog: Sal Petrosino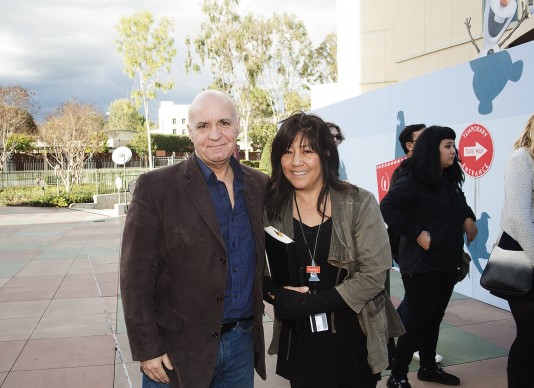 SVA in LA – Part Two of Sal Petrosino's faculty blog on his annual LA trip with students:
Our first visit this year was to Disney Animation Studios. This was the second year in a row we met with the Disney Team. Although the studio was currently closed to the public and university visits, we were allowed special access.
Dawn Rivera Yamazi, Talent, Development and Outreach Director, created and hosted an impressive seminar in one of their theaters that included; Alex Kupershmidth, SVA 1982 Alumni and one of Disney's top Animation Artist, (Lion King, Beauty & The Beast, Fatema Tarzi), Lighting Artist, (Frozen, The Incredible Hulk) and also SVA 2000 Alumna and Eric Daniels, a top Disney animator who's credits include: Frozen, Tangled and Big Hero 6.
All three were part of a presentation that included speaking to our students about their initial conceptual approaches to creating their characters, and the technical process they used to make it real on the screen.
Both Alex and Fatema also shared their personal experiences while attending SVA, which truly resonated with the students.
One the students who accompanied us was Christian Stephens, a veteran. He had an opportunity to meet with Dawn and made an important connection. She strongly requested he apply for a "veteran" internship and told Christian to personally send it directly to her.
In addition, Fatema Tarzi is scheduled to visit New York next month and we made it a point for her visit our students.
Look here for an update when her visit is scheduled!
And check out Sal in LA part 1 here.