SVA Faculty Friday Blog 9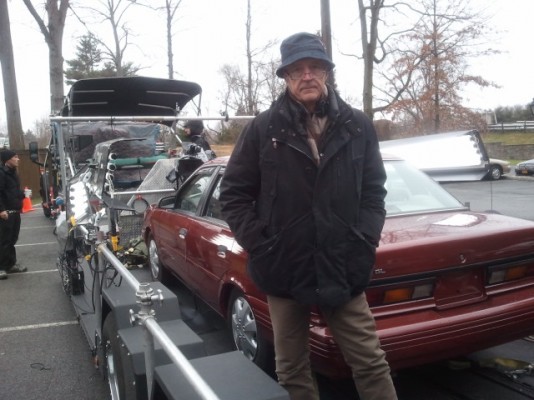 Today, cinematographer and director, Igor Sunara, lets us in on a secret – the upcoming release of the first feature film he directed.
THE HAUNTED SECRET is the story of a beautiful young Vietnamese actress who lost her mother quite young and is haunted by the fear of losing the one person in the world she can trust – her father. It stars Ha Phuong, a singer and TV celebrity in her native Vietnam, as well as Andrew McCarthy and Richard Chamberlain. We shot in New York and Viet Nam.

Working as both Director and DP was a challenging task – fine-tuning performances while simultaneously overseeing the visuals.  Actually, my initial intention was not to DP and direct at the same time but Ha Phuong insisted  —  as a cinematographer I am used to making actors look their best. This arrangement worked well until the pressure began to build during the second half of the film. Long days shooting in one of New York's coldest winters were hard. Fortunately we were able to hire cinematographer, and SVA graduate, Mike Simmonds. When Mike left because of a prior commitment, we lucked out with Seamus Tierney.
The film deals with what Freud called the "Electra" complex (as opposed to the "Oedipus" complex) – i.e., that little girls form romantic attachments to their fathers, as little boys do to their mothers. The main character, played by Ha Phuong, lost her mother when she was only 5 years old. She travels with her father on his business trips in Asia after her mother's death and gradually and comfortably steps into her mother shoes– until another woman shows up in her and fathers life.  This is when her secret psychological horror starts, thus…"The Haunted Secret".
I sought for a balance between visual language and performance that could help communicate the difficult subject matter subtly. I designed a "grammar" for the film's subtext (her emotional confusion) using the camera as an expressive – rather then a recording  — tool. The camera became just like another actor, suggesting her inner world visually because words just won't do.
I will update everyone on the release date but meanwhile you can view the film's trailer at:  http://vimeo.com/91754653