Student Blog: Connor Landhauser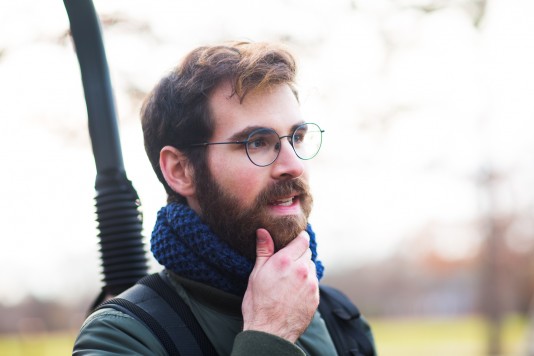 SVA thesis student Connor Landhauser talks about the importance of collaboration in film school, and shares photos from his thesis film, Pop Pop.
I have been interested in cinematography ever since going to movie theaters as a young boy with friends and family out on Long Island. Over time I began making my own videos and sharing them on Youtube. Acceptance into SVA gave me the creative drive to make a film each year, and to work with my classmates to learn everything I could. Many of my classmates I met in my first year at SVA have become great friends and collaborators on film shoots, independent projects, and paid gigs outside of school. With graduation this May, I can say that these past four years have shot by faster than I could have expected, and with that, there is a bittersweet feeling with leaving this school, especially because of my friends.
I began writing my thesis film Pop Pop last summer, just before starting my senior year. The concept for Pop Pop came from a meshing together a few ideas I've had in my head and reflecting on movies I've watched with memorable characters. I'm the type of person who heavily invests his time and passion into a project, and my process starts with jotting down a bunch of bullet points for the story. After I finish with that, I begin to transform my ideas into a full script, creating characters to fit the story and build an environment around them with a point "A," "B," and "C" to tie everything together. I came up with a story about a grandfather (aka Pop Pop) who wants to impress his video game obsessed grandson, and tells him a story of his action-packed youth with hopes of one-upping Murph's video game.