Student Blog: Domenica Garcia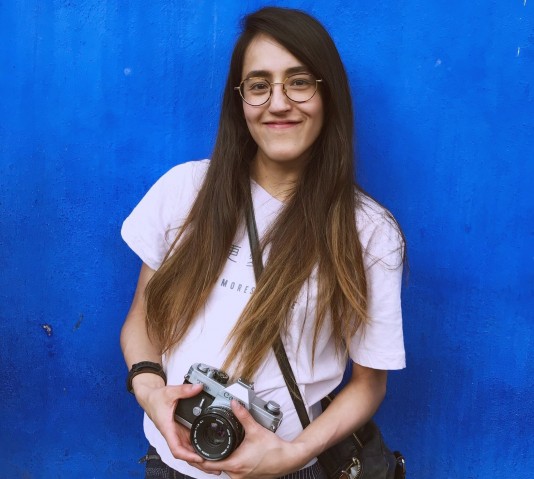 Domenica's thesis film is currently shooting in the beautiful Mexico City with a team of over 70 people. Here, she tells us about the project and what it's like filming in her hometown.  
Fragmentación (Fragments), one of my most intimate films, is about female sexuality that merges elements of traditional cinema with performance art.
The project is a tribute to the women whose stories have inspired me. Each scene is a forgotten memory, portrayed by a visual metaphor with a unique surrealist touch.
You can't truly appreciate what you have until it's gone. It was very tempting to film in New York, with my crew of friends ready to jump on set, my thesis faculty advisor always around to speak with, and the fact that NYC is a living film set. My years at SVA have given me the opportunity to develop myself as an artist, and now I'm ready to really step out of my comfort zone and make a piece in my hometown, Mexico City. I flew to Mexico in the beginning of January with a draft of my script. I knew absolutely nothing about the film industry in Mexico, however, after the support of close friends and family I found a small team of artists ready to take on the project. From that point, the film only grew.
Fragmentación was taken by the Cultural Center Faro Aragón, who decided to join us as co producers of the film. At this point Fragmentación was not only my thesis film, but a project that was endorsed by the Ministry of Culture of the City of Mexico. The film has been a challenge and there is still work to be done, however it's coming together. We have just begun filming, and we'll be filming over the course of 7 days in multiple locations, all over Mexico City with a have a team of almost 70 people. It's insane!
My days are filled with meetings, rehearsals and a bunch of production paperwork. We are setting ourselves up to edit the piece as soon as we end production, the goal is to make it to the Dusty's. I know time is really limited, but the post production team is quite amazing. I have faith we'll make it.