Student Blog: Sage Love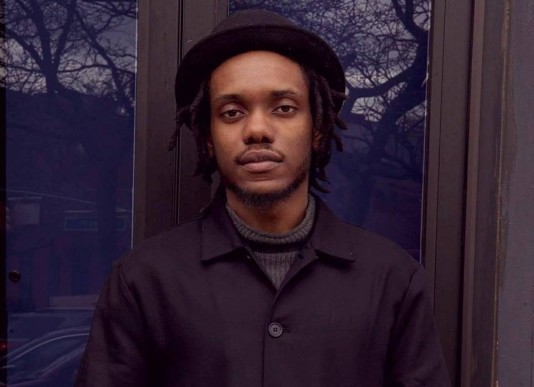 Sage Love, incoming thesis director, is a filmmaker and a community builder. For Sage, inspiration leads to action.
My name is Alcy D. Joseph and I am currently enrolled in the School of Visual Arts studying film and video. Outside of school I am known as Sage Love, an award winning filmmaker who has produced thirteen short film that have gone to film festivals. My passion for telling stories was ignited by the death of Trayvon Martin, who was murdered by George Zimmerman. My whole perspective of the system I live in changed when Zimmerman was found not guilty. That frustration and rage motivated me to write my first film, and one year later I produced a film entitled HOODY: The Trayvon Martin Experience. The film was released on Trayvon's birthday, February 5th, 2015, and it has since gone on to screen at 14 film festivals (including one in Finland) and won 2 awards. As a filmmaker, I understand that in order to make a difference, you first have to embody the difference you wish to see.
My most recent project I am working on is a four part documentary series titled New Panther: A Call for Action. It is independently produced by my executive producer Nola Asantewaa and myself. Our mission with the project is to cause a monumental culture shift by eradicating stereotypes and showcasing a collective of people focused on creating a thriving African community rooted in self determination and economics. Kujichagulia koo-jee-cha-goo-LEE-ah) a Swahllie word which means (Self-determination) – To define and name ourselves, as well as to create and speak for ourselves and Ujamaa (oo-JAH-mah)(Cooperative Economics) – To build our own businesses, control the economics of our own community and share in all its work and wealth. The docuseries provides a literal and artistic platform to educate and empower underserved individuals through collective community actions. On June 10th 2017, right in the heart of Brooklyn, New York, I will premiere the pilot and give audiences two opportunities to view it in one night. The event also includes refreshments, raffles and a Q&A with my producer and I at Brownsville Heritage House Inc.
Tickets are $10 on Eventbrite
https://www.eventbrite.com/e/new-panther-a-call-for-action-tickets-34202860677?aff=es2
Check out two trailers below:
Trailer #1
https://www.youtube.com/watch?v=IVagFHCGQRs
Trailer #2
https://www.youtube.com/watch?v=4H2lazbklaY