SVA Faculty Friday blog 12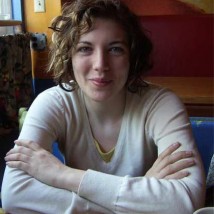 Celia Bullwinkel writes about The Annecy International Film Festival, and the changes she saw from when she went last decade.
The Annecy International Animated Film Festival is both the largest and longest-running animation-specific film festival in the world. It takes place annually in the French town of Annecy. This year's festival was tremendously large in both diversity and scale, requiring attendees to be on the move for the entire week. To my great surprise, I kept running into SVA alumni, many of whom have attended SVA in the last twenty years. Annecy's attendance continues to grow, with 7,000 registered passholders, ranging from students and filmmakers, to investors and studio executives. I had the opportunity to meet two directors from Pixar, two leading animators from Walt Disney Feature Animation, reunite with SVA graduates, and engage in discussions with numerous talented artists currently being represented at studios such as Hornet, Cartoon Network, and Passion Pictures.
Since my first visit in 2004, Annecy has grown significantly in both size and relevance. The festival draws enthusiastic animation students and professionals from every corner of the globe, including Asia, South America and the Middle East, and there is no other event in the world like it.