Alumni Blog: Hanaan Louis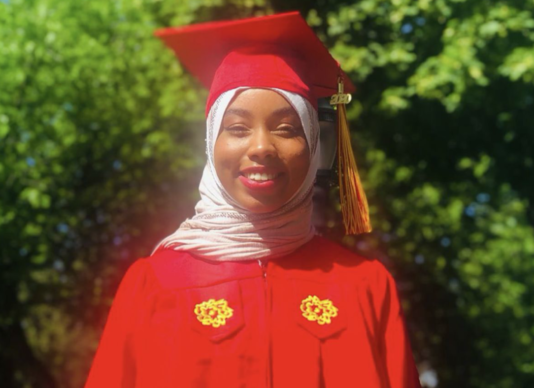 Recent graduate, Hanaan Louis, is using the summer to explore many different ways to stay creative.
I think it is safe to say that no one really prepared us for what was to come. When I was physically at school, I was so caught up with thesis and the stress that came from senior year, all while still going to work and being in classes. When I completed my film, and was in post production, the thought of officially completing it and screening it was too good to be true. I couldn't imagine getting through senior year and graduating. I guess you could say that I might be guilty of self fulfilling prophecy as science would like to call it. I remember it like it was yesterday, leaving the office, and heading straight to the editing lab. My second editor panicking, warning me that should we never ever come back to the school, the outcome of my film is more than what some people had. As someone who likes to be in control of my life, this was the first time I really had to let go a bit. I had to succumb to the idea that I might really just have to accept that things might not go the way I want when it comes to my schoolwork. I am a firm believer that we plan and plan, but God is the best of Planners. And so I stayed there in the editing lab until 11 pm, backing up everything I could onto a hard drive that wasn't even mine in the dark. I kept thinking, maybe this was a waste of time, that I'd be able to come back and continue working on my film. I went home in an expensive uber ride that night, and I never stepped foot into that building ever again.
Maybe I needed this halt on life, for the lack of a better term. After all, spring semester felt like I was in this constant rut with no end or a deep breath in sight. Quarantine meant learning to grapple with the fact that I now had so much free time. I had to adjust to remote learning, social distancing, and being in control of who enters and leaves my space again.. No more watching people on the train snort cocaine, or people cursing me out or catcalling as much, or people wiping their snotty nose on their hands and leaving a trail of it on them before grabbing the train pole again. As someone who thrives on social interaction, I pretty much suppressed and dissociated from the fact that I simply don't know when I'd be able to hang out with my friends again, explore the city, eat at restaurants, and drink coffee. A simple walk to the post office, or a drive to Costco were now things I looked forward to. But soon enough I found not just one silver lining, but multiple. I was reminded of the importance of gratitude and how privileged we actually are. And how things could always be worse. It was important for me to stay grateful for things that we often take for granted such as, being able to work and have a steady income, having a roof over our heads, not being immunocompromised, and spending time with those we love, while others are constantly on the frontlines, or even fighting for their lives.
As graduation was rapidly approaching, I had already redirected my energy into things I wanted to explore but couldn't as a result of physically being out and about constantly. So here are four things I began doing:
1. Baking
I now am an avid baker and enjoy it very very much. I didn't think I would but I really do and I definitely need to chill out before I go into diabetic shock. Here is a whipped cream pound cake I made as well as some peanut butter cookies. I've also made saffron milk cake, rose milk cake, french bread, tea cookies, apple cakes, and more!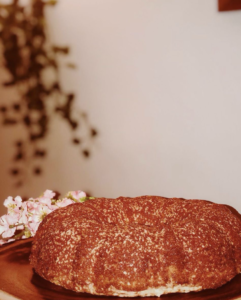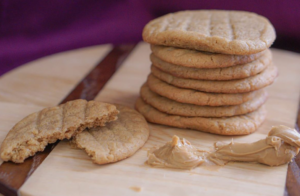 2. Photography
It took me about 6 months to save up for a new lens once I broke it in December. And to be honest, what is to come is always better than what has left, so this lens upgrade was SERIOUS alhamdullilah, Ma Shaa Allah. I always loved photographing my food before eating it (don't judge me). But now I decided to take it more seriously. I'm doing a lot more food photography and editing via Lightroom so here's a couple of photos that I have shot and edited ft. Mom's homemade soft pretzels!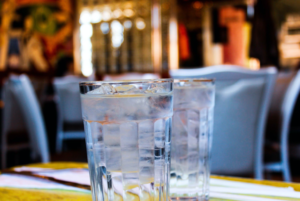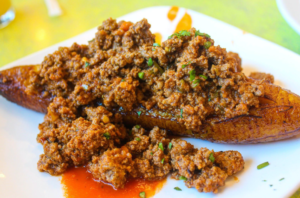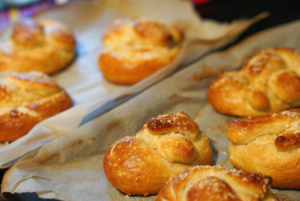 Feel free to follow me on instagram via @hanaanlouisphoto and @hanaanlouis hehe.
3. Entrepreneurship
I am also a small business owner [@darhanaan on instagram] and have been working on some original designs, shipping plans, etc. Here are examples of two of my designs:
The first one is from my Fight for Your Stomach line, which is an ode to those who may have struggled with eating disorders like myself and are recovering, who just have an appetite and compromise the food they want to eat, or lack thereof.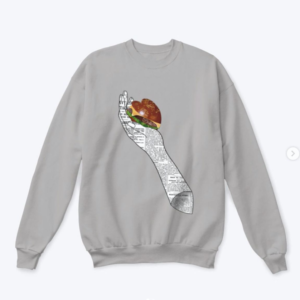 The second design is a heart I designed absentmindedly during one of my zoom classes. They are semi-transparent stickers and they are from my Fickle Heart line, which is dedicated to those who may feel indecisive when it comes to love and what they feel, those who may feel like they are in it one day and not the next, and to those who are simply human. I chose to go with the semi-transparent stickers to symbolize the mixture of how a heart can feel both hollow and empty as well as full. A percentage of the profit made on each sticker will be donated to the Humanitarian Relief Development for Yemen. A charitable organization that is committed to helping individuals and families who were affected by the war in Yemen and as a result have suffered economic loss, famine, and the list goes on. Did you know that every 10 minutes, a child dies in Yemen due to malnourishment and starvation?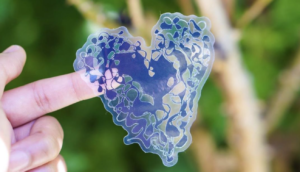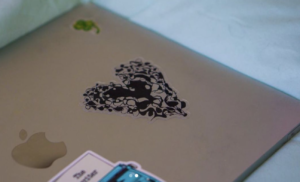 4. Pen Pal-ing
I think this might be one of my favorite things to do since quarantine. I have cultivated healthy friendships through this hobby, got to know people, and learned true patience of simply writing out a detailed letter rather than a quick text. I definitely understand what a luxury and a true form of entertainment it was to receive a letter back in the 1800s after waiting for months on end for it from a lover or even a close relative. There is something so beautiful in the way things are made by hand. The level of care and effort put into it is ~​astronomical~​. I currently have about 7 penpals and it's so fun getting to read the lengthy letters, receive flat things like cute stickers, teas, paintings and art prints, and more. Pen Pal-ing is definitely an awesome thing to do if you're someone who likes to socialize and definitely a way to
feel less lonely. I cannot wait to see where this hobby takes me in the near future In Shaa Allah (God Willing).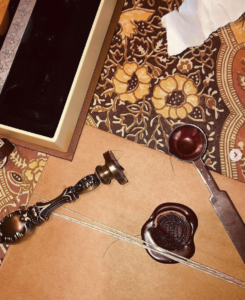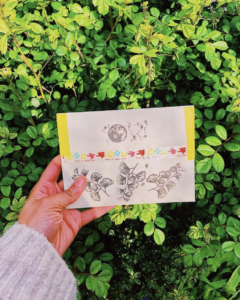 I did finally graduate and it felt so amazing and was such a monkey off my heckin' back. My thesis film was submitted and my time and schedule was even more my own. Graduation day was as pleasant as we could make it while still being safe and smart. My cousin took my graduation photos in the morning, and my grandfather picked Mom and I up a couple of hours later. We went to his house and Mom and Papi cooked me a nice homemade meal. It was spanish rice and beans and fish. Delicious. No taste buds were compromised that day. San Pelegrino and Malta Goya for our beverages of choice, GOD. We watched the graduation live and since my dad lives overseas, we facetimed him and we all watched it together. My friends dm'ed me on instagram as soon as my name and picture was called and shown. We then had dessert with a cake my friend made for me the day before. It truly was wholesome and I was so grateful and so happy. It was so nice to receive all the love and congratulations.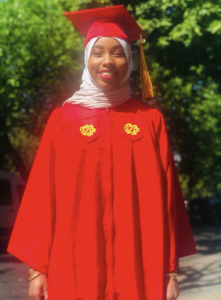 We aren't in control of the future, yet we do have free will. I am choosing to stay optimistic and positive. We may make decisions that might be right for us but were always written that it wouldn't be. The same way that we may make decisions where success was always guaranteed for us. Point is, life is unpredictable and that is the beauty of it. Though it is very easy to do so, it is important to not limit ourselves because we fear the unknown. Instead, do things that make you happy, work on bettering yourself as a person. Look into yourself and learn how to love yourself so you can better love others and approach situations with more understanding, more love, and more compassion. Rest, even. Don't do anything at all. We aren't promised tomorrow, but I sure as heck promise to live each day as if it is my last. I wish nothing but success, and sending positive vibes to whoever is reading this. You got this life. I believe in you, truly.
With love, Hanaan Louis