Alumni Blog: Ryan Beickert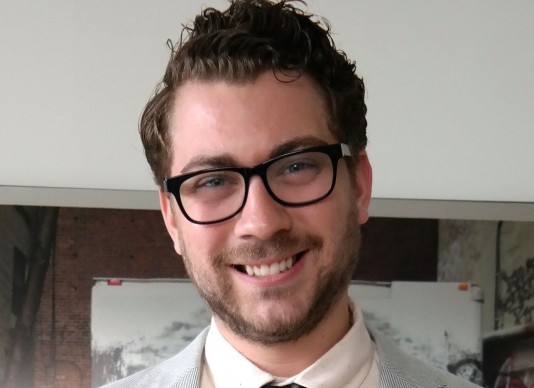 Today, filmmaking skills are used in every creative field, especially the lucrative field of advertising. Writers run every brand that succeeds on twitter and nothing needs a good editor more than 8 second Instagram clips. Ryan Beickert studied film at SVA, came back to the mothership for a Master's, and is now using his knowledge to create advertising campaigns for some of the world's biggest brands.
Ryan's story is another in our continuing series of blogs featuring SVA alum who have found jobs outside of the film industry. See also: Katie Madonna Lee. 
While in school, I worked in postproduction and got great experience as an editor. I transitioned easily into a producing and directing for marketing and advertising work, and took a job at MKTG INC, an experiential event agency.
I have been running the content creation department for photo and video for 5 years now. I have worked on projects for FedEx, Nike, P&G, Jose Cuervo, Johnnie Walker, Beats, and many more. As I started working more in the marketing/advertising industry, I noticed the rise in demand for "content;" the expression "content is king" seemed to pop up everywhere — in presentations, emails, and client demands.
In order to better understand and serve this specific need, I came back to SVA and got my Masters in Branding a year ago. My goal is to become a leader in creating branded entertainment; I am now focused on working with amazing talent and pairing them with amazing brands.
I married my soul mate, Danielle, the year I graduated from SVA undergrad, and we've just celebrated our 5th anniversary. We live together at 23rd and 2nd Ave, with our 6 month-old baby boy, Hayden Jude Beickert, and our 5 year-old English bulldog, Tyson.
I like the neighborhood – and I like that SVA is there, as we both grow and change with the times.
You can see more of Ryan's work here: www.RyanBeickert.com