Alumni Blog: Sean David Pays it Forward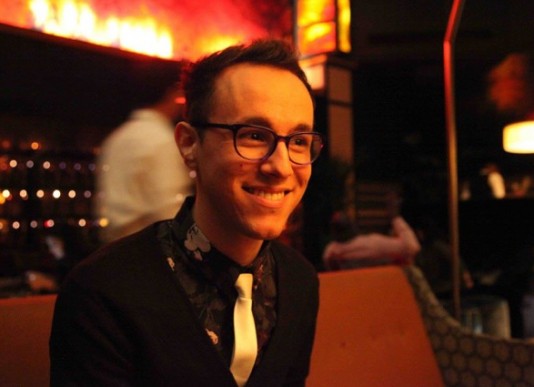 SVA alum Sean David found his first industry job like most, through a fellow SVA student as a PA in his second year at SVA. Today he's the production manager at a New York advertising & production company, and is looking for SVA students to intern.
Most jobs come through word of mouth and through social connections, and if you really think about it, you can trace your current job back to the person or job that started it all. My story comes full circle.
When I was a sophomore, I was trying to get a job in the Dusty Festival office. I had applied a little late, so all the spots had been taken, but I remained friendly with one of the coordinators who worked there. Eventually, that person asked if I could drive and if I wanted to PA on a music video set. Well, sure!
So of course, I show up to set and meet the producer, a SVA senior at the time. He hands me a set of keys and points to a 20' cube truck and tells me to park it. Despite the fact that I had never driven a cube truck before, and despite the fact that we were in the financial district, I took the keys and did my best. I stayed in touch with that producer and did dozens more gigs with him over the years. In 2011, he and his business partner created a company called Laundry Service and were producing a feature. I was the 1st Team PA (or Talent PA) on that shoot, which involved driving (and parking) a 15-passenger van for over three weeks. We worked 16 to 20 hour days, including over a week of overnight shoots. To date, I can look back on that and proudly say that that was one of the most difficult jobs I've ever done. After that, I started coordinating on a variety of different shorts, commercials, music videos, films, promos, etc.
About a year ago today, I got an email from that same producer asking if I was interested in a production manager position at Laundry Service — the same company that produced the feature, but which has now expanded into the social space in the rapidly expanding digital world. Now, here I am, managing a production team of nine, all traceable back to my first gig from another SVA student. I would like to pay it forward. I am looking for a new intern to join our growing team! This person should have an interest in producing, with some experience in Excel, basic accounting and budgeting, and not afraid to get their hands dirty. Please send me an email to david@247laundryservice.com, and feel free to check us out at www.247laundryservice.com.