Alumni Blog: Will Hart Day 4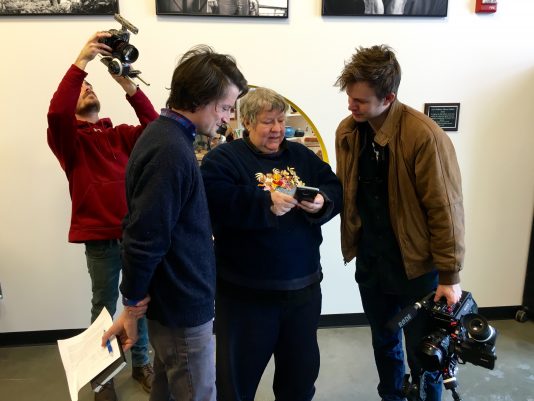 Will tells us why he was compelled to make a documentary on Flint, Michigan's water crisis. 
I grew up wanting to be a filmmaker but I never thought I would do documentary. I wanted to make Star Wars. As I started working more in the field of journalism, documentaries became more enticing. I wasn't as political as I am now – I wasn't often exposed to the kind of challenges I've come to understand.  My passion has been fueled by what I've encountered. Now, every social injustice makes me furious.
I started by shooting Occupy Wall Street; I had a camera or access to one, and just wanted to shoot. I began by talking to people, doing small interviews.  A few years later, I worked on a documentary as a cinematographer, and spent most of two weeks with a RED EPIC shoulder rig.
The influence we have through content creation is important. I think that recognizing and using privilege is something we need to learn.
This is my first feature documentary. I realize that what I've learned is listening and reading is invaluable. You become passionately curious — you need to understand. You're falling down a rabbit hole and there's no place you can stop. Reading and research expands and deepens those rabbit holes. After all the interviews, you find still more stories to tell; picking and choosing the most important ones for your story is difficult, to say the least.
I was lucky to be in the right place at the right time when I met the few people in Flint who introduced me to everyone we've interviewed. I've also been lucky to be able to surround myself with people who appreciate this work, and friends who are passionate and willing to support this project. The School of Visual Arts continues to be there for me, and I know that they share my frustration and anger with this injustice.
My gratitude is infinite towards all those who have helped in so many ways. They keep me going.