Animation Club!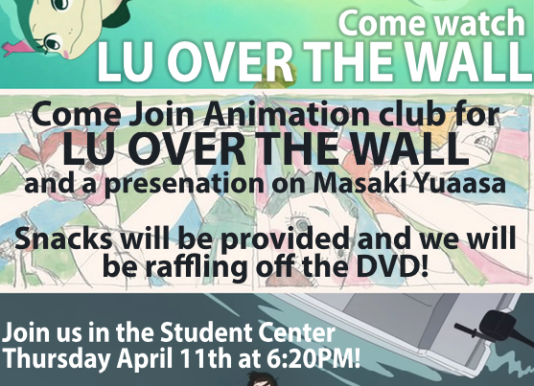 Animation Club is an exciting new club that welcomes folks from all majors to come and celebrate the art of animation and learn about the craft! In this article Rory McBrady (BFA Animation 2021) shares a presentation on Russian Animation he made for the club. This article will also touch on upcoming events and how to get involved!

My presentation for Animation Club discussed the history of animation in Russia before showcasing a playlist of films, spanning from the silent era to more contemporary works. In short, Russian animation predates the USSR by a few years, but the first fleshed out films in the region were propaganda pieces. That being said, most well-revered Russian animation has little or nothing to do with communism. It instead takes inspiration from classic folk tales. Disney and Fleischer Bros. served as inspirations early on, but after WWII animators held a desire to drift away from an Americanized style. The 60s and 70s are considered the golden age of Russian animation; as animators as individuals began to utilize their own voices instead of blending into the studio pipeline, and this era is far more experimental than the past. There are still plenty of cartoons coming out of Russia today, but it is far less prominent than before.

My interest in Russian animation began in middle school, as my district was kind of weird and offered Russian as a language to learn alongside Spanish, French, and Mandarin. I fell in love with the cartoons shown in class, such as "Cheburashka." Foreign cartoons have become increasingly popular in the US, like Japanese anime and the handful of French cartoons that have been imported, but a lot of people who aren't from Russian families don't know about the animation there. Typing "Russian cartoons" or "soviet animation" into the YouTube search bar reveals a treasure trove of unique films, ranging wildly in tone and style. It is interesting to see the way different cultures and political atmospheres shape the art we create. I wanted to do this presentation because I wanted to show others that there is a whole world of great animation out there, and that Russia has been creating incredible cartoons for almost as long as the West has.

I have included a link to the animation I shared with the club. Please take a look if you're interested!
There are also some exciting upcoming events the Animation Club will be hosting before the semester ends!

The most immediate event is a screening of the movie "Lu Over the Wall" which will be held on Thursday, April 11th, 2019 in the Student Center at 6:20 PM. This event will also feature a presentation by club leader, Miranda Schneider, where they will talk about Masaki Yuaasa. Miranda is excited to share his work and discuss what draws them to Yuaasa's work and why they think he is a great director/animator.

The next event after this will be on Monday, April 15th at 3:30 PM at the 133 West 21st Street building in room 101C!  where they will be welcoming guest speaker Allen Martsch! Allen works in Production at Disney TVA on the show "Elena of Avalor".

Following that will be "Cartoon Saturday" on April 20th (Location TBA) where the club will be sharing cartoon from 1:00 PM – 5:00 PM!

Events like these are one of the main focuses of the club.
"I really want to try to get people to talk about and share what creators/films/movies/content really DRAWS them to animation! I know that almost everyone has a favorite movie, tv or show, or film that they express interest in and these screenings are meant to showcase those passions." – Miranda Schneider
I encourage anyone with a passion in any form of animation to reach out! We have a very long list of films and content, but we are always looking for more things to add!
For any additional information about the club, how to get involved or suggestions please contact: svaanimationclub@gmail.com
(Please note that events are open to SVA students only. Guest are welcomed if accompanied by an SVA student.)