Building Bridges 2017-2018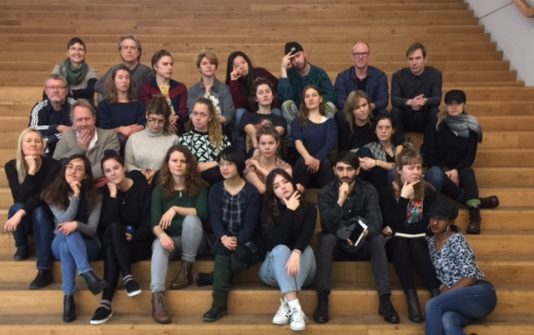 Building Bridges
CFD-2267
3 Credits.
The Building Bridges program is a unique collaboration between SVA, Zurich University of The Arts, Stockholm University of the Arts, and Aalto University Department of Film, Video and Scenography.
It brings American film and media students together with their European counterparts and immerses them in the exploration of truly collaborative work — across cultures, disciplines, different educational and artistic traditions.  Participants – five students from each school – meet three times a session in one of the participating universities. They form different teams each time, creating original work together through challenges developed collaboratively by the faculty.  They get to know each other  — and themselves — in new ways, forming and reforming collaborations with different partners and different goals. Work is shared and shown.
The first session is always about "heritage," — a way for each of the participants to brings others into his or her world.