Building Bridges: Anastasia Erastova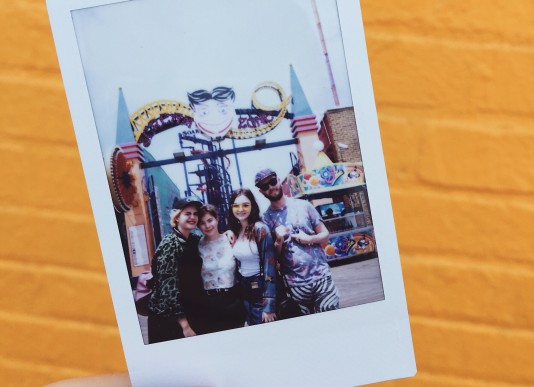 Third year student Anastasia Eraztova just completed her final session of Building Bridges. Here, she writes about what she learned from the program.
The Building Bridges program is a commitment. Not only are you granted an opportunity to travel and explore new places, to make valuable memories, to build unique friendships, and to collaborate with extraordinary artists of different ages from all around the world, but you are also given the chance to challenge your own self. In this one year, intense professional and academic program, you are constantly trying to find the perfect balance between being a leader and a team player, between attentively listening to someone and grabbing everyone's attention while speaking, between participating and observing from the distance. You are learning how to step out of your boundaries and look past through them, whether it means to exchange clothes with your partner during an "I'm not only myself" performance or to try Smörgåskaviar (fish roe spread) at the International Dinner. It is a truly unique experience that taught me trust, openness, and ability to adapt and see through different perspectives. Where else will you be assigned to collect interviews and images to create an art piece that represents some kind of sound and color?