Contest: Script Pipeline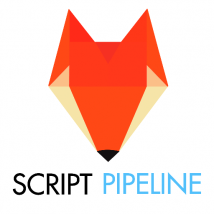 Script Pipeline is running a contest for screenwriters. Check out the deadlines and rules below.
Special Rate Deadline: August 31st, 2015
Entry Fee: $25 per script ($45 after 8/31)
Winner Receives:
$25,000 | executive consultation | industry circulation
(see Awards for more details)
The 14th Annual 2016 Script Pipeline Screenwriting Contest continues a long tradition of discovering up-and-coming talent and connecting them with top producers, agencies, and managers across studio and independent markets. This process has proven enormously successful, with numerous screenwriting contest alumni worldwide finding elite representation and gaining crucial introductions to otherwise impossible-to-reach industry execs.
The result thus far is over $5 million in screenplays and TV pilots sold from competition finalists and "Recommend" writers since 2003. Last season, over 5,000 scripts were entered in the Screenwriting and TV Writing contests combined, making Script Pipeline one of the leading companies reviewing spec material.
Finalists are given exposure to Script Pipeline industry partners, approximately 200 qualified contacts, and the following:
$25,000 to winner, $1,500 to runner-up
Consultations with Script Pipeline's Director of Development
Personal introductions to managers, producers, agents, and others searching for new screenplays, tailored to each individual project
Additional material review for potential circulation
Exclusive invitation to private industry/writer events throughout the year
Our intent: to circulate exceptional material industry-wide, support our writers long-term, and launch careers.
Final deadline is May 1st, 2016. Writers are encouraged to submit early, as the entry fee goes up after each deadline window. Email our contest coordinator if you have any questions.
Reposted from Script Pipeline