EMERGING CINEMATOGRAPHER AWARDS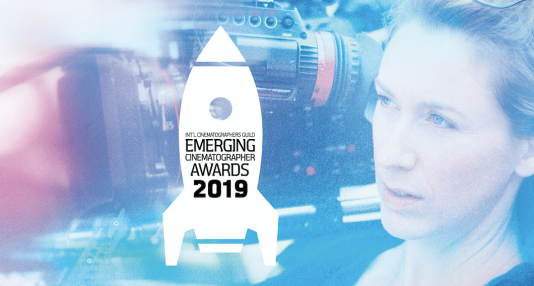 SVA STUDENTS CAN ATTEND THE ICG's ANNUAL EMERGING CINEMATOGRAPHER AWARDS SCREENING & RECEPTION!
The Emerging Cinematographer Awards screening, presented by the International Cinematographers Guild, IATSE Local 600, will be held on Sunday, October 27, 2019, at 3:00 PM. The event will be held at the SVA Theatre in New York City. The screening will be followed by a cocktail reception. Don't miss this exciting evening of short films shot by the 10 ECA Honorees who were recognized for their artistic achievement in cinematography at the premier event in Los Angeles on October 6. The event is free to members of ICG Local 600, sponsors, students and faculty. RSVP by Friday, October 25 at www.ecawards.net if you are an SVA student or faculty and plan to attend please email mcrowell@sva.edu for the promo code.