Faculty Blog: Sherese Robinson-Lee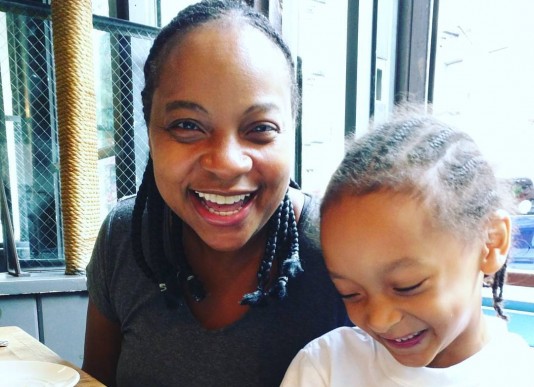 Sherese Robinson-Lee was the valedictorian of her class when she graduated from SVA Film with a major in Screenwriting. She went on to receive an MFA from Columbia, work for Sesame Street, All My Children, and others. Her short film, If I Were a Bell, won Best Short Film at the Hollywood Black Film Festival. She now teaches at her Alma Mater.  She knows what she's talking about when it comes to Hollywood and diversity.
We've had some insightful articles written about the lack of diverse humanity in front of and behind the camera in mainstream film and television. While the cynic in me says, "same complaint, different day," the film teacher in me says, "I can help change things."
Film is the dominant medium of our time. Film creates meaning artistically and culturally. As a screenwriting and film studies professor I can make sure that the shorts and features that I screen and the screenplays that I assign for homework reflect the world of the students sitting in my class.
Out of the 14 films that I show in my film studies class each semester, I make sure that I screen movies by diverse directors, and screen films with diverse characters in leading, complex, layered roles. It's worked out so far, but the fact remains that half of the films are directed by straight white men and the rest by the "other." But, I know that I can do better. I have to do better. The "other" is actually the majority throughout the world. We are a world of color, with more than half being women, of varied sexuality, religion, and culture. The mainstream film community, inclusive of boutique indie-films, and international productions, does not reflect this reality. But my classrooms can. All film school classes should reflect this reality.
No film student should be subjected to the moral failure, though artistic triumph of Birth of a Nation (1915, D.W. Griffith) and not also see Oscar Micheaux's Within Our Gates (1920). No film student should have to read the acclaimed screenplay of Pulp Fiction (1994, written by Quentin Tarantino and Roger Avary) and its copious use of the n-word, and not also read the brilliant screenplay for Slam (1998, written by Sonja Sohn, Bonz Malone, Saul Williams, Marc Levin, Richard Stratton) to experience the nuanced, contextual use of the word. Marginalized film students need to see that they are so much more than their pain and so much more than pathological stereotypes.
Film creatives from marginalized groups need to know that they are powerful, their voices matter, and that they are the majority. They can replace the minority's (white straight male) hold on the film industry.
The minority old guard, who are producing films that engage in erasure like Exodus: Gods and Kings (2014, Ridley Scott) and Stonewall (2015, Roland Emmerich), need to go and should never be screened on a college campus. I'm using my classroom to replace the minority old guard with forward-thinking creatives who will reflect the varied world that they live in and have lived in for a long time.
Film professors should flex their might, muscle and influence in the classroom, and possibly inspire those students—whose stories, bodies, and humanity have been ignored by the film industry—to create something original, personal, and universal of their own. And, in the process those students will dismantle an archaic industry that doesn't look, love, or worship like them.
I plan to keep the discussion and activism for representation of diverse humanity alive year round in my classrooms. Here's a list of films screened in my film analysis class Genre As Social Commentary last semester. I change the films every semester. Please tweet me your suggested films.
The Super Hero Film – Blade (1998, Stephen Norrington)
The Situation Comedy – I Like It Like That (1994, Darnell Martin)
The Melodrama – Fire (1996, Deepa Mehta)
The Screwball Comedy – What's Up Doc? (1972, Peter Bogdanovich)
The Film Noir – Bound (1996, Andy Wachowski & Lana Wachowski)
The Musical – Rent (2004, Chris Columbus)
The Gangster Film – Better Luck Tomorrow (2003, Justin Lin)
The Science-Fiction Film – Attack the Block (2011, Joe Cornish)
The Horror Film – Near Dark (1986, Kathryn Bigelow)
The Bio Pic – The Elephant Man (1980, David Lynch)
The Sports Film – Drumline (2002, Charles Stone III)
The War Film – Hell Is For Heroes (1962, Don Siegel)
The Romantic Drama – Weekend (2011, Andrew Haigh)
The Satire – Being There (1979, Hal Ashby)
The screenplays assigned last year in my Narrative II screenwriting class. Please tweet your suggested screenplays to me, and SVA #activistfilmteachers #faceupHollywood #clapbackhollywood
Fruitvale Station (2013, written by Ryan Coogler)
Mean Girls (2004, written by Tina Fey)
Being John Malkovich (1999, written by Charlie Kaufman)
Eve's Bayou (1997, written by Kasi Lemmons)
Midnight Run (1988, written by George Gallo)
Safe (1995, written by Todd Haynes)
Picture Bride (1994, written by Kayo Hatta and Mari Hatta)
Mr. and Mrs. Smith (2007, written by Simon Kinberg and David Bartis)
In addition to teaching screenwriting at School of Visual Arts and film theory at the University of Connecticut, Sherese is currently producing an action film with a Black female lead and an Asian romantic lead through her media company Bossfight Films.