Faculty Blog: Sal Petrosino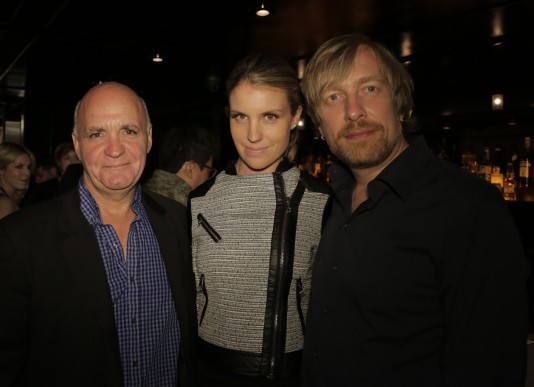 Sal Petrosino might be the last person in the Film Department you would expect to find in Hollywood; he's a life-long Brooklyn native, whose films, like his teaching, come straight from the heart. Yet, it's exactly because he's real, compassionate, and always open to learning, that he has made many famous friends over his 30 years at SVA.  For the third annual SVA in LA program, Sal brought students into the professional world of some of the movers and shakers in film and animation. 
Here, the first of several reports on this memorable trip:
There are several reasons we created this program for our students to visit top Film and Animation professionals in L.A.:
They get a rare opportunity to talk to and learn from people they might never get a chance to meet
They learn first-hand the artist's creative process
Hearing directly from such top artists helps demystify the student's own personal journey.
But the biggest reason is to inspire our students. This year, every one of us came away inspired.
Among other high points, we met with acclaimed director and SVA alumni; Morten Tydlum, who directed the Oscar-nominated film The Imitation Game. Morten spoke with the students about his SVA years and how he went from student to Oscar-nominated director. He shared what he did in his role as director preparing actors for the film, his research defining the theme of the story, and his collaborations with other professionals creating the visual interpretation of the script.  He spent over two hours with the students – listening to their questions and giving his insights.
The personal conversation with Morten was a life experience that was very much appreciated by the students. Afterwards, they shared how they were inspired of the opportunity to interact with him so closely.
After Morten met with the students, he joined us for the SVA in LA Alumni Reception, and he was gracious enough to stay until just about the very end of the evening, speaking with our students and interacting with the SVA Alumni who attended.
Featured image at top: Sal Petrosino, Katie Hetland, & Morten Tyldum. All SVA alum.