Faculty Sherese Robinson collaborates with BFA Design's Denise LaBelle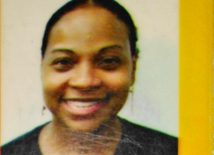 In the old days, Hollywood movies would be greenlit based on a pitch and a poster. Sometimes a well designed poster is enough to sell a film. Narrative teacher Sherese Robinson collaborated with the BFA Design department's Denise LaBelle to create posters based on loglines from her students. Here, she shares some of their work.
Collaboration Begins on the Page…and at a Christmas Party
I met Denise LaBelle at the 2015 SVA Christmas Party. SVA has party themes with prizes for best costumes. Every time I come to slay! Every time I don't win. They stay robbing me of my rightful prize.
However, my real prize is that every year I get to have my narrative students collaborate with Denise's students on one-sheet movie posters. All because I'd admired her Ice Queen costume, and she admired my super superhero boots. Clearly, we dope professor were made for each other.
A month later she sent me this email:
Hi Sherese,We spoke briefly at the Christmas party. Sorry, it took so long to get back to you. One, I want to talk to you about the POSSIBILITY of working with your class and my class on a special project. You said you had a screenwriting class. I teach Computers in the Studio ( Really SVA? We can do better. My words.) It's really a skills class. I do some kind of Movie poster, around the Oscar Award time – which of course is now with my classes. Perhaps a screenplay matched up with a poster? Exploring this idea now.

I was thrilled with this idea. Most times, screenwriters never get an actual visual of their work until years later IF the film is made, or not at all. Now my Fierce Freshman screenwriters could possibly have 7 to 12 different movie posters based on their feature film ideas.

I play a game in my class, where I rip up different colored papers and have students write down the name of a recognizable living female actor, a recognizable living male actor, an interesting place (not their grandmother's house, unless their grandmother lives in Buckingham Palace), and a high-concept genre (everything from the Bio-Pic to the Western and everything in-between.
I mix this all stuff together in a sorting Food Emporium bag, and whichever four pieces of papers they select, the students must come up with a high-concept feature film synopsis (written in short story form, 1 to 5 pages, double-spaced, with a title).
Out of 16-18 students only 3 or 4 are chosen. Denise and I do not make the selections. Her students do. They can choose any story that they want.
So here are the results for the 2017, 2018, and 2019 Movie Poster Palooza! I love them all. Which is why I'm never selected to be a judge for anything because everybody would win like I'm Oprah. And, you get a poster, and you get a poster, and you get a poster…
You can see more posters by going to the 3rd floor in the 209 building, or emailing Sherese at srobinson@sva.edu