Free Screening: MY ZOE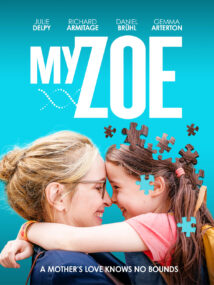 BFA Film students ARE INVITED TO A FILMMAKERS DIALOGUE PREVIEW SCREENING OF "MY ZOE" AND A Q&A WITH DIRECTOR & ACTRESS JULIE DELPY ON TUESDAY, FEBRUARY 23rd AT 7:00 PM.
By RSVP'ing below, you will receive a link to watch the film next Monday evening, in advance of the live conversation with Delpy on Tuesday, February 23rd at 7:00 pm ET.
YOU CAN R.S.V.P. HERE.
Julie Delpy is a Paris-born actor who has appeared in more than 30 films, including Waking Life and the Linklater trilogy Before Sunrise, Before Sunset, and Before Midnight. She has written, directed, and starred in the features 2 Days in Paris, The Countess, Le Skylab , 2 Days in New York, and Lolo.
YOU CAN WATCH THE TRAILER HERE.