Freshman Focus: Larry Flowers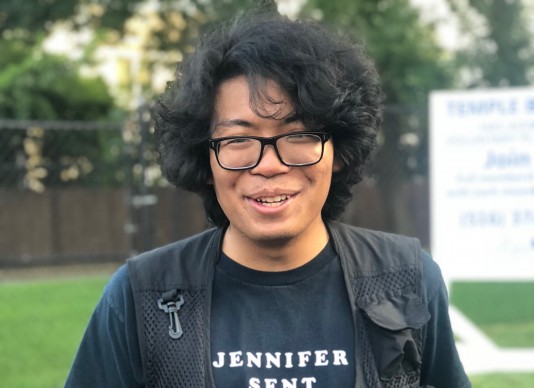 "Freshman Focus" is a collection of articles from upperclassmen sharing what they wish they knew freshman year. Here, we have Larry Flowers (BFA Film 2019) giving us tips on how to tap into your full potential during freshman year.
There are about a hundred things I wish I knew about filmmaking when I started at SVA. However, the best thing about growing up and going to a school is that you will learn a lot, Like A LOT!
First, Remember to RELAX!
Your freshman year will be tough. Like insanely tough, well maybe not, but it will be tough. Learning how to balance an internship, being on sets, and being in school is going to make or break you. But, if you find time to relax and take care of yourself, you'll be in a position where you can find time to party after a 12-hour day with a 6-hour turnaround.
If you're freaking out about your script or your professor said "no" to an idea, don't.  Just take a breather, go see a movie, see if you can actually move on from the critique and then improve.
Second, upperclassmen are an untapped resource for knowledge.
If you want to be a cinematographer, go sit in on an upperclassman lighting class. Compare what you're learning in your production class and integrate it with your set. This will also give you the opportunity network with your fellow students. Offer your help on their sets, they are always looking for crew members. It's also a great tool to see what position you want to be on set. Fun fact: there are at least 5 crew members in the camera department, so see where you fit, they're all pretty fun.
Filmmaking is a collaborative art form so it's good to talk to others about your passions.
Third, shooting on film is super fun!
I was a staunch anti-celluloid person coming into college. Then I was forced to shoot on 16mm and 35mm film in class. Oh man, was I proven wrong! The image you get with it is just unbelievably beautiful. Also, if you learn the disciplines of shooting on celluloid you can easily translate it into digital filmmaking.
The production office has a lot of these items. Please inquire about our extensive film camera collection.
It may be daunting. but that's the best part about it. You feel like your favorite Hollywood director waiting for your footage.
Lastly, probably the nerdiest thing I wish I knew, was the true definition of depth of field.
It took me 3 years to understand this concept, I was at my summer job thinking about it and then BAM! I understood it. I would try to explain it here, but that would require writing an entirely new blog. Ask your professor or ask me personally. I work at the film production office and will gladly help you out with any of your filmmaking needs.
P.S. Pizza, although delicious, is not good set food. Burritos or tacos are slightly healthier options. Trust me your crew will love you.