Guest Actor Blog: Camrus Johnson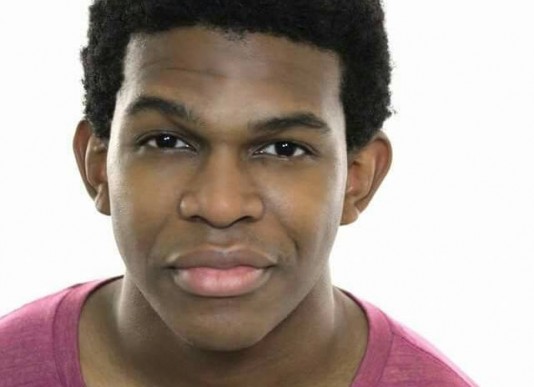 UPDATE: Camrus is now in the top 50 finalists for the Crash the Doritos Ad! Congratulations!
SVA Film is blessed with a great relationship with professional actors of NYC — the best in the world! Here, an actor many may recognize from class or student work, Camrus Johnson, talks about being in a hilarious 30-second film for Doritos' "Crash the Super Bowl" competition.
Who would I be if I wasn't an actor?
As a child, we're always asked, "What do you want to be when you grow up?" It was always hard for me to answer honestly; because I've always wanted to do a little of everything. One week I'd say, "A fireman, Grandma! I want to save lives!" then the next week I'd say "A mailman, dad! Cuz that's what you are and I wanna be just like you!" But with a little interest in everything that this crazy world has to offer, how can you choose just one career? One opportunity? One life? My answer to that was…you don't.
I decided to be an actor, and since the day I chose to be everybody all at once, I've changed for the better and for the worse. I've starved, I've cried and I've prayed for help; but I've also laughed, learned, and become a better person. Every next film, every next play and every next platform for me to transform into someone else for the entertainment of others brings a new lesson and builds onto my character. So when I do a project that I really believe in, like the Doritos Spec commercial that you see above, it reminds me that no matter how many mountains I have had to climb to get to where I am (or the many that still lie ahead of me) I made the right decision. I chose the right path.
So do this Man of Many Faces a favor: vote 5 stars for my commercial and share it with everyone you know and love! As for the people you don't know or love…find a way to get them to vote too! If it wins this competition it'll air during the Superbowl and I'll win enough money to create my own projects and work with actors that will get to learn from me what I have already learned from others…Isn't that what it's all about?
Who would I be if i wasn't an actor? I guess we'll never know.
https://crashthesuperbowl.doritos.com/gallery/-created/0/676?q=leaf%20blower
My Doritos commercial submission "I Don't Think That's a Leaf Blower" for the Crash the Superbowl Competition! Please VOTE 5 stars and SHARE!