Staff Blog: Heather Freudenthal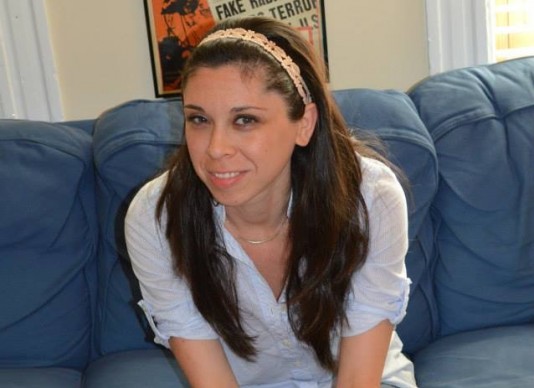 You may know Heather Freudenthal as the new manager of the Film and Animation Office – but you may not know she brings a special expertise – and love—to her job.
When I see a film I love, I want to share it with others and open up a conversation about it — one in which there is no wrong or right — just experience. I'm moved by human stories, small and large. Nothing fascinates me more than people, and in any given film, I gravitate more toward the characters than the plot. To me, film is a profound medium to explore the core of who we are.
Before I came to SVA, I ran an independent film series that brought outstanding and important films to new audiences. These films tell stories that are moving, funny, educational, entertaining and inspiring –and they must succeed without the backing of a major studio. Many independent filmmakers live and work among us right here in NYC, and through the series, I was able to meet some wonderful, creative and socially conscious people.
Adam Schartoff, has been a film programmer, and host of the independent film podcast, Filmwax Radio, for many years. Adam has a wealth of experience, and impeccable taste in film (we tend to like the same types of films!). I suggested he help me curate an independent film series right here at SVA, and now, thanks to the support and encouragement of the Chair and Director of Operations of the Film and Animation Department, we are launching a new series next week. The series will consist of one film every month from now until the end of the semester.
Our Independent Film Series will consist of one film every month from now until the end of the semester. It's designed to give our SVA community the enhanced experience of watching great films, then meeting the filmmaker and participating in a Q & A. Students can learn about the filmmakers' techniques, struggles and best practices.
I was delighted to start working in the Film & Animation Department at SVA because I knew it presented great opportunities to go deeper into independent film. I'm excited to help select films for the series, and I hope everyone will be equally excited by the opportunity to meet some very special filmmakers.