Feed
Horror Icon Larry Fessenden at SVA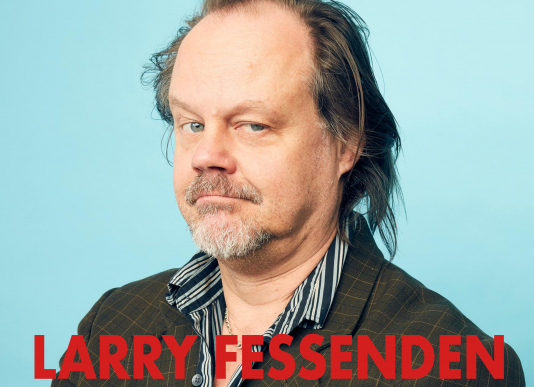 SVA Horror Society has a special event planned for this Thursday, February 21st and everyone's invited! Go to Room 502 at 209 East 23rd Street at 7:15pm to see HABIT (1995) and make sure you stay for the Q&A with Actor, Producer, Writer, Director LARRY FESSENDEN after the screening!
HABIT is a film about Sam, a drunk, who finds himself in the arms of Anna, a vampire. She draws him away from his friends and into a spiral of addiction and madness. Roger Ebert said in his 1997 review of the film "Fessenden, who wrote, directed, acted, and edited this film, is a talent to watch. That he is able to see himself with such objectivity is almost frightening; there is not a shred of ego in his performance. Wandering about the streets, coat flapping open, aimless, sad, drinking without even remembering why, his Sam is an ideal vampire's victim, because he takes so long to catch on. But then of course perhaps that's because there is no such thing as a vampire." 
Larry Fessenden films have been described as "Classic Universal Monster Movies but directed by John Cassavetes."
Larry Fessenden has produced such film as – The Roost, The Last Winter, I Sell The Dead, The House of the Devil, Stake Land, The Innkeepers, Dig Two Graves, Darling, and The Ranger. He's also acted in such films as – Session 9, Broken Flowers, I Sell The Dead, Stake Land, You're Next, Jug Face, We Are What We Are, The Strain TV Series, We Are Still Here, Carnage Park, The Transfiguration, In A Valley of Violence, Small Crimes, and if you are a video gamer you may recognize him as "Flamethrower Guy" from Until Dawn (he also co-wrote the screenplay for the game).
The screening will begin at 7:15 pm in Room 502 at 209 East 23rd Street and we will be doing a Q&A will be after the film. Please tell your friends! Let's fill up the room! First come, first serve so don't be late! You don't want to miss this subverted Vampire flick.