Internship Opportunity: Nassau County Film Commission Office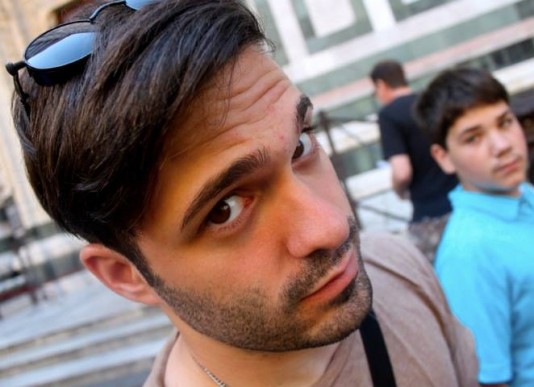 Anthony Labriola, SVA film '13, interned at Nassau County Film Commission Office when he was a student at SVA. Now he works there full time, and is looking for interns. Here he tells us about himself, and why student internships are a great opportunity.
I am Anthony A. Labriola, an alumnus of SVA's 2013 Screenwriting program. My long-time passion for film and storytelling lead me to study their inner workings throughout my time spent at The School of Visual Arts. There I had made a great many connections and met with teachers whom I could confidently view as mentors. I have always felt it an important part of filmmaking and storytelling to have an intimate understanding of each of the vital pieces that make up a finished product. With that being said, though my priority will always be Screenwriting, I have experienced my fair share of working in the various fields that make up the film industry; I have been a location scout, an editor, a make-up artists, a script coordinator, judge of an international film festival, and more. I have even gone on to pitch several of my own television series to major networks.
I am currently working as assistant to Debra Markowitz, the Film Commissioner of Nassau County, a position I acquired after having previously interned in the Nassau County Film Commission Office. We are currently offering several unpaid internship positions in our office to those eager to learn about the inner workings of the film industry. Our primary function is to provide location services and permits to major studio films, independent films, commercials, industrial videos, print photography and more. We work very closely with the Long Island Film and Television Foundation on producing filmmaker's connection meetings and the Long Island International Film Expo. We are looking for candidates who are computer literate, detail oriented, dependable, and have strong communication skills. Our office hours are Monday through Friday 9am – 4:45pm. We are looking for candidates to work 2-3 days per week within those hours.
A successful internship can earn you a highly respected letter of recommendation, college credits, contacts in the film industry, and possible job referrals. If you are interested in a career in the film and television industry, make yourself a more viable job candidate by learning what goes into a film shoot from the ground level up.
Please E-mail your resume to NassauFilmOffice@NassauCountyNY.Gov.
For further information, please contact the Nassau County Film Office at (516)571-3168 or DMarkowitz@NassauCountyNY.Gov
Thank you!