LECC CLUB!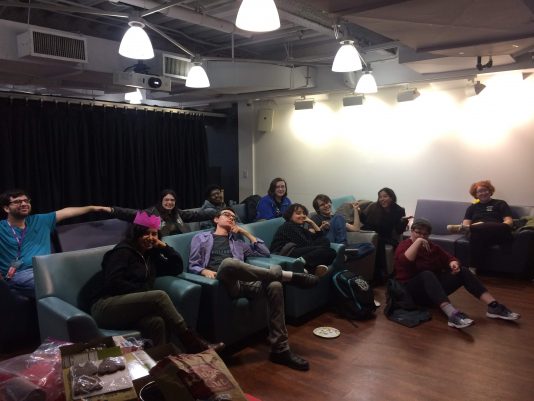 Danielle Windram (BFA Animation 2021) shares about her and Abbey Brunzell's (BFA Animation 2021) club, LECC! Find out about "bad" media and how the students of SVA come together to enjoy it!
LECC? What exactly is a "LECC" you may ask? Well, it means a few things, most notably it is the anagram for "The League of Exceptional Content Curators" which is a club held every Wednesday night at SVA. However, in the past year, it has become much much more than that. I and LECC's co-creator, Abbey, spent much of our time hanging out watching all kinds of hilariously bad media; whether that be movies, shows, videos, etc. But last summer we found our grail, the "Legend of Zelda Animated Series" which sparked the idea for LECC. Since always had a crazy good time watching bad media on our own we thought "What if we could bring our love of horrible films/ shows to the SVA community and not only use them as entertainment, but as a learning tool?" When club applications opened up towards the end of summer took the chance and made our wild idea a reality. And so LECC was born.
We kicked off our club with insanely positive feedback and were able to share some of our favorite bad media with many members of the SVA community. After seeing a number of the same students return to each meeting, many of them being freshman, we realized that we created a space for people to come and not only get some enjoyment of our weekly screenings – but to make friends and feel comfortable sharing what interests them. I personally believe this is super important because at a college like SVA, where there is not a campus it can be a hard to make friends, especially with folks outside your major. So I can really say I am thrilled that our club has made a positive impact on students! LECC brought students together that would not bump into each other otherwise. Friendship is not the only positive thing that has come out of LECC. I realized as meetings progressed some LECC members would make comments during screenings about more technical aspects of what we were watching and analyzing the media at a higher level than before. I found this interesting and reassuring, as our screenings were not only entertaining but club members were learning from our meetings/ discussions. Folks can take their thoughts from LECC and apply it to their own work, using the bad media as an example of what not to.
We could not be happier with LECC and its wonderful club members, and we are excited to see what the future holds for our club as we work on programming for next year!
For more information about LECC or how to get involved feel free to reach out to us by emailing Abbey at abrunzell@sva.edu !