Monday Alumni Blog: Kaukab Basheer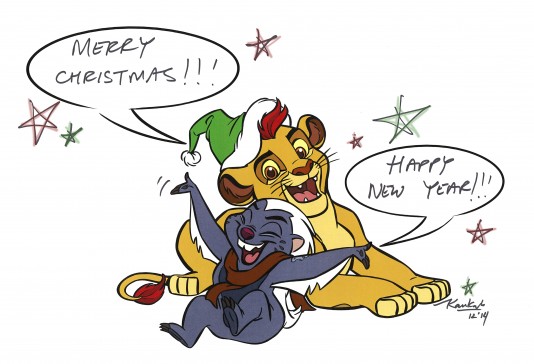 After recently working on the new SpongeBob SquarePants movie, Kaukab Basheer writes to us about her latest job: Working for Disney on a Lion King sequel TV series.
Hi SVA,
Hope you're all doing well.
Time to officially share some news with everyone.
I've been hired by Walt Disney TV to draw on one of its newest, most promising cartoon series, The Lion Guard, a TV series that takes place after the Lion King. The new series follows Kion, the son of Simba, as he gathers a group of animals to help protect their pride lands.
The Lion King feature came out in theaters when I was thirteen years old, and I remember loving-drawing the characters off my purchased VHS tape (no DVDs back then), "studying" them constantly. So, this opportunity to "professionally" draw Simba (and a host of both old, and new key characters) is a shock of a childhood-dream come true for me 🙂
Anyway. I'm looking forward to starting my Storyboard Revisionist duties soon, and thrilled to be joining the beloved pride.
"A sort of Lion King meets The Avengers." As Nancy Kanter (Junior General Manager at Disney) describes it. ed.