Screening: Dream of a City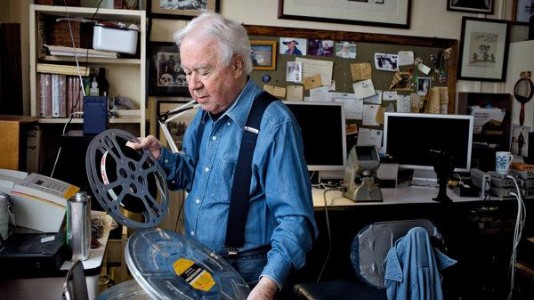 Esteemed documentary filmmaker and veteran SVA faculty Manny Kirscheimer is having his film play at this year's New York Film Festival. The screenings will take place on Saturday 10/6 at 4:15 at the Walter Reade Theater, and on Monday 10/ 8 (Columbus day) at 2:30 at the Francesca Beale Theater. Manny will be there for both screenings.
Ticket information here: https://www.filmlinc.org/nyff2018/films/carmine-street-guitars/
The 87-year old Manny Kirchheimer, a filmmaker's filmmaker, has spent decades quietly documenting the life of our city, where he has resided since fleeing Nazi Germany with his family in 1936. Kirchheimer's films can be placed in the proud tradition of New York–based "impressionistic" nonfiction films like Jay Leyda's A Bronx Morning and D.A. Pennebaker's Daybreak Express, but they have a meditative power, tending to the surreal, that is absolutely unique. This astonishing new film, comprised of stunning black and white 16mm images of construction sites and street life and harbor traffic shot by Kirchheimer and his old friend Walter Hess from 1958 to 1960, and set to Shostakovich and Debussy, is like a precious, wayward signal received 60 years after transmission. A Grasshopper Film / Cinema Conservancy Release.