Shorts Screening: Morelia International Film Festival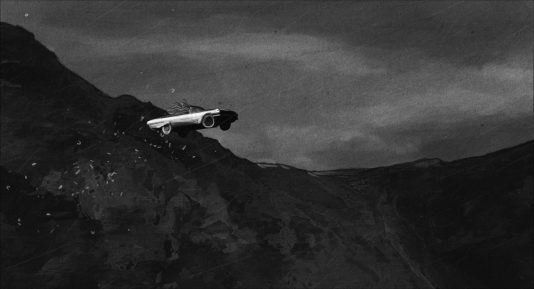 SVA is proud to host the Morelia Festival screening on October 9th at 7 pm in the 209 east 23rd Street building, room 502.
All in the SVA community are welcome!
A Celebrate Mexico Now tradition lives on. Every year, we partner with the Morelia International Film Festival (FICM), one of Mexico's most renowned gatherings for contemporary cinema, and the School of Visual Arts to screen FICM's award-winning short films, ranging from animation to documentary.
All films are in Spanish with English subtitles.
Las rancheras
Directed by Hermann Diego Neudert Alatorre
Winner, Online Mexican Short Film Selection Award
Oliver, a young man from northern Mexico, and his "melodic Beatles-inspired rock with a touch of South African sounds" music group have signed up for a Battle of the Bands. A bad relationship with his father, the group's inexperience and the challenge of the competition will ultimately forge the bond in his father-son relationship that he has always longed for.
El amor dura tres meses / Love Lasts Three Months
Directed by Rafael Martínez García
Winner, Ojo for the Michoacán Section Award
Lucía and David are convinced that love lasts no longer than three months. Even so, they decide to initiate a relationship with the only condition of finishing it once that time has expired. This is their last date.
32-Rbit
Directed by Victor Orozco Ramirez
Winner, Ojo for Mexican Short Animation Award
My grandmother was convinced that the only animal that made the same mistake twice is the human being. A short film essay about my very own Internet, a parallel world where memory loss, errors, surveillance and addiction smear everything and everyone.
El peso de los caídos / The Weight of the Fallen
Directed by Gastón Andrade
Winner, Ojo for Mexican Short Documentary Award
Through a letter, a son narrates the disappearance of his mother on the night of October 2, 1968, as well as the search his father undertook until his death, never being able to find her. This essay, made from a large number of photographs, is an evocation, not only of those who disappeared in 1968, but also of the disappearances of our days, in a country where people must learn under the weight of the fallen.
The Girl with Two Heads
Directed by Betzabé García
Winner, Ojo for Mexican Short Fiction Film Award
18-year-old Anne explores issues of body image, self-perception and her own understanding of what is to be a woman in the 21st century in two highly contrasting worlds: that of her traditionally "feminine" mother, Céline, at home and the world of the gym where she trains amongst like-minded people.