Artist Marketing 101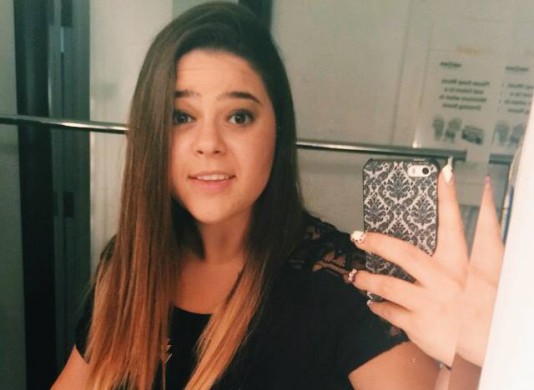 All artists ultimately must face down the Godzilla challenge: Marketing themselves. It's not easy to launch yourself upon the unsuspecting world. How do you make your voice heard over the digital roar? How can anyone see your vision in a Where's Waldo world of media images? Introducing:
Artist Marketing 101
By Jackii Sovern
One of the great things about going to school at SVA is all the other people who go to school here. Photography thesis student Jackii Sovern is social media specialist and professional photographer. She started out as the assistant for the largest online community  — Instagram forum @joshjohnson — while simultaneously curating the first Instagram-based online digital gallery, Gothagram. She moved to an Instagram-based agency, The Mobile Media Lab, where she worked on ideas that shape how brands advertise on Instagram. Currently, she does social media for @NYonAir and @AbsolutElyx.
Next week she's headed to Art Basel in Miami for Absolut Vodka's new premium line, Elyx. (@absolutelyx on Instagram). In preparation for the event she has created a luxury Instagrammer Experience for 3 Instagrammers. This experience contains a week of once-in-a-lifetime opportunities such as VIP Access to the Fair, an exclusive penthouse Instameet, Martini Classes with leading Bartenders, the first ever NYonAir Miami photo helicopter flight, and a few other things.  You want to know this woman. She will guide you through the quick and dirty ins-and-outs of social media. Look for her very other Tuesday.
Today's topic : WHAT IS A SOCIAL MEDIA INFLUENCER?
What Is A Social Media Influencer? 
According to this Forbes magazine article, a social media influencer is someone with a large and active online following. This is a perfect definition! Anyone with a large following in which they have any amount of "influence" over their audience can be considered an influencer. 
There are several different platforms where someone could maintain an "influencer" status. Platforms like Instagram, Twitter, Youtube, and Tumblr are a few of those platforms. What's the point of being an influencer? You are your own company. Your feed, whether it is on Instagram or Twitter (or any other platform), is who you are. Certain brands will be willing to pay you for your endorsement based on your feed. Check out this article from the NY Times on how social media stars are using these platforms to build their careers!
For a few case studies, I will be highlighting a few of The Mobile Media Lab's campaigns on Instagram. The Mobile Media Lab is a social and creative digital agency that started shaping the way brands advertise on Instagram a little over two years ago. I was fortunate enough to work for them for 9 months last year, and the case studies we will be looking at on their blogs, I also wrote. 
In this one campaign for Anne Taylor, the company MML hired 6 popular fashion photographers on Instagram to each post 2 photos with the hashtag #LittleBlackDressed to promote a new black dress line designed by Kate Hudson. All together the 6 Instagrammers reached over 1.1 million Instagram users, and the total of their 12 photos received over 100,000 likes. In addition to that amount of engagement, the Anne Taylor account on Instagram gained 3,000 followers in those few days alone! This is the power of social media influence, the wave of the new marketing future. 
Another amazing Instagram campaign where high-profile Instagrammers were hired was for a company called Beautiful Destinations that flew a few Instagrammers out to an incredibly luxurious hotel in Dubai. Each Instagrammer was flown to Dubai in first class, picked up at the airport in a Rolls Royce Phantom, given $600 worth of Hermes amenities, and given a personal butler each for the entirety of their stay. What's the catch? All they have to do is share their amazing time with their millions of followers! For more photos from this trip and more details on what the Instagrammers got to do while there, check out this article from Business Insider! At the end of the trip, the Burj Al Arab account on Instagram (the hotel) grew 400% during the trip! They began with less than 9k followers and ended the trip with 45k! Is that not an incredibly effective way of advertising creatively or what?!
Have you ever heard of the Mississippi mom, Melissa Vincent, whose photos and following have given her the job of a lifetime? With over 390k followers, she's been hired by companies like National Geographic and Dos Equis! Read about it here from USA Today!
More in line with the celebrity influence would be an example like @thefatjew, a 30-year old comic and viral Instagram sensation who is now selling scripted TV shows and has an Amazon book deal all based off his Instagram success. In this article from Billboard, it  explains some of how @thefatjaw, Josh Ostrovsky, now is offered up to $2,500 for product placements in his Instagram posts or for him to make an appearance. 
However, you don't have to have 1 million followers to be considered an influencer. Some brands cannot afford these high-profiles, who get paid anywhere between 500$-$2,000 per post. Influencers mainly range (this is not an exact statement, DO NOT QUOTE ME ON THIS!) above 10k followers. Once you have that amount of following, you are seen a bit differently to companies looking to hire. For instance, the analytical Instagram tracking platform, Totems, only allows you to sign up and view your options for campaigns and tracking once you have 10k following you. 
In this article from Fast Co Labs they talk about how social media influencing is the fastest growing market, more as it relates to twitter and kids creating parody accounts that go viral. In the article it states, "The kind of posts fans respond to may differ from network to network, but what many top influencers have in common is a major presence on most, if not all sites. Trendsetters are capable of migrating followers, which makes them attractive to brands looking to wrap their products around their content, The more of a reach, the more money involved. — These kids drive huge sales, as many as 60% of marketers are investing, according to data collected from the cloud communication company Augure. Judicious estimates could make this a billion-dollar segment of a half-a-trillion industry."
Social media and it's incredibly large influence is taking over! Where do you want to be? How often do you listen to the advice or recommendations for food, fashion, places to go, things to do via social media? 
See my adventures @jsovs on Instagram!