Student Blog: A letter from Zürich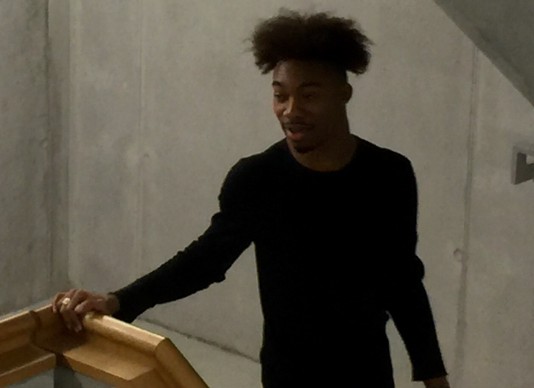 A letter from Derek Sturdivant in Building Bridges.
Building Bridges is a program that is completely unpredictable. We're given a task and then the outcomes are in our hands. Today, we had a task that involved the relationship between space and time. After watching all of the pieces and reflecting on improvements and the messages that people received, I was overwhelmed with positive feelings. These feelings included:
1. Everyone in the group is truly inspiring. We all bring different viewpoints and approaches to the same things and things that we would have never thought of someone else implants in our being.
2. The teachers did something new today, which was give input during the actual process as we prepared our pieces instead of after it was completed. Although they were just suggestions and subtle feedback it was motivating to see their interest in what we were doing and how we could possibly improve.
3. As a group and as individuals, we were able to take an idea from a word or phrase and project it from within into a real thing. Literally, nothing becomes something for those who view it as well as experience it.
That's what makes us (Artist) special. We create what does not yet exist.