Student Blog: Sven Rethemeier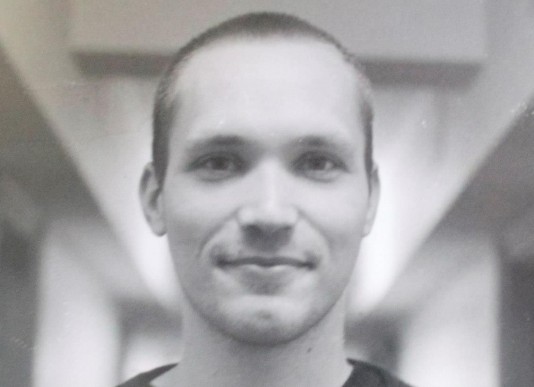 Thesis student Sven Rethemeier came to SVA from Germany to study film at SVA NYC after several years of experience managing stage productions. Perhaps because he brings a serious background in German Theatre — this sound specialist is more than usually aware of the philosophical perspective in things. But you should see him at karaoke…. Here he talks about his experience in the Building Bridges program.
The boundaries of art are limited only to the boundaries we have as humans. To extend my limitations, I participated in Building Bridges, an SVA-sponsored international student exchange program with Theater and Film majors from four different countries.
I've learned a lot from Building Bridges. From the benefits and detriments of artistic collaboration, to the freedom that limitations provide when creating. Spontaneity, painstakingly detailed planning were required; as much as, insistence and admission were part of the daily regiment in engaging with artists from all walks of life and cultural background.
I have learned that some of the best art thrives from great artistic disagreement; from acknowledgment and approaching any given topic from the farthest, most opposite, possible points of view and understanding. This often makes the process agonizingly long and tiring, but the results, to an audience's eyes at least, represent that emotional input in the most concise way achievable.
Over three two-week-long workshops in Zürich, New York, and Helsinki that were spread out over the course of one year, I have made great friends and companions who know of my never-ending gratitude and respect for this experience and the accompanying privilege. This experience has been the most productive and stressful time of my life to this date, since it required a certain attention and persistence for almost 24 hours a day.
It has taught me a lot more about artistic integrity and peer relationships than most of my film work has done so far. We hear about films being successful internationally, but we have to understand that, even among similar, western cultures, there are many fine nuances which need to be explored to be somewhat discerned. This is a task not to be done away with in a few conversations. but through exploring and respecting each other's vulnerability and the safety of collaboration. It is these differences in human activity that put differing value on the same piece of art.