Student Wednesday: Miwa Sakulrat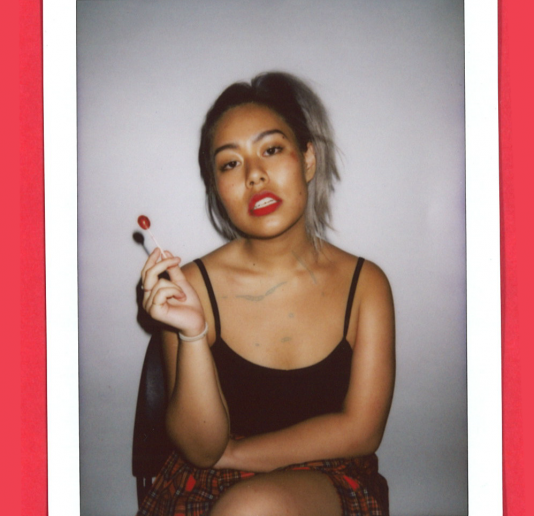 Second year, editing student Miwa Sakulrat is a woman of many talents. Like a many-armed Hindu goddess, she creates new worlds as she goes along. Here, a quick slice of her incredibly rich life….
Though I'm only nineteen years old and barely into my second year at SVA, I'm really just an old queen. I've always secretly wanted to be a great performer. My favorite words are velveteen, symposium, skin, and provocateur.
Whenever I'm not being constantly mistaken for an elderly woman or helping my friends on set, I'm a film editor and makeup artist. I also work as Director and Editor of Video Productions at VASA, our school's student government, and head makeup artist for Behavior Magazine. Currently, I am in production for my upcoming documentary based in Palau, where my uncle works as a marine photographer and scuba diving instructor. I will be there in December, and then on to Helsinki, Finland as a participant in Building Bridges, our department's International Theatre and Film Collaboration. In addition to that, I am the art director and assistant editor on "Alexa to Exa", also a documentary, directed by thesis student and dear friend, Exa Zim. It's been a busy year so far .
My work is my life—there is no greater romance than that to me. Right now, I am the luckiest to be able to marry my love for beauty, performance, fashion, and filmmaking into one medium and a craft I work on every day. I admit that I have a problem with over-committing myself to projects, a very real obstacle that becomes more pressing in the second and third years of SVA. Although I've learned the importance of saying "yes," I'm still learning the importance of saying "no."  I spend too much money on hair dye, and go days without sleep. Some nights in my single room, amid all the lipstick stained mugs, I drive myself nuts with identity crises. Yet, I'm handling it. Even though I'm the busiest I've ever been in my life, I'm the happiest because every project I'm involved in, I love and feel such a deep passion for.
To keep myself motivated, I keep a journal where I chronicle any and every dream I can remember in the most vivid detail. Also, I keep a section in the back where I am free to write down any thought, toxic or random, as a way of expelling it from my mind. I find that I can be sitting down anywhere and two or three frames worth of a memory will enter my mind, like an intrusion or interruption, and I'll have to write it down. This is because these are the images I will insert into future films, or perhaps make the core of one. All the other pages are filled with class notes, personal prose, and lists.
I mostly pull my inspiration from these entries, cult films, drag culture, and musicals (especially Rocky Horror, Shock Treatment, Hedwig and the Angry Inch, and Rent) since my films are largely documented performance art, performed by me.
As I carry on with my career at this school, I hope to keep on making my own "self portrait therapy" videos as well as continuing doing makeup as a profession. It's nuts to think that this all started when I was three and spitting back dialogue and lyrics at the screen watching Mary Poppins. At five, I would unintentionally record over home video tapes with my own little films. At eleven, I watched a drag queen apply makeup; following each step, I packed the same amount on my face.  By then my path was set; I was, and am, a different version of myself everyday.