Student Wednesday: You Blog!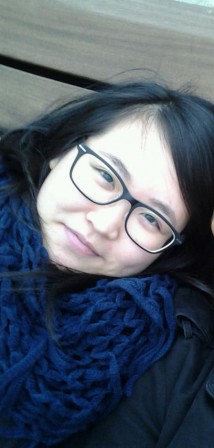 Helena Pak is a thesis screenwriter. She is also a member of the Film and Animation Department's student team in the Building Bridges program — a collaboration with top film and theatre schools in the European Union. Here, she talks about what makes her hit the keyboard, day after day.
I am a writer.  And there's one simple reason I do what I do; why I suffer through the (sometimes) literal blood, sweat, and tears  –that one long writer's block, that ill-placed, extremely sharp pencil. I happen to love stories. I live and breathe them; there isn't a minute in my day when I'm not thinking about protagonists, antagonists, and the tension between them that could cause ardent fans to write bad (or really good) fanfiction that leads to multi-million deals. I may be a bit obsessed.
I came to SVA as a wide-eyed fledgling with little prior knowledge of filmmaking, just a big heap of passion and a little knack for writing. Coming here was an eye-opener and a chance to develop my skills. This past January and June, I was a lucky participant in the Building Bridges program. I met and collaborated with international students on multimedia projects that let me flex my creative muscles and take artistic risks.  Meeting these exceptionally talented students enlarged my vision of what I do.
For me, life is made up of little stories and big stories coming together, weaving a great big epic that we'll never see the end of. My job as a writer is to observe these stories, learn from them, and try to recreate them in a way that would entertain and maybe provoke thought. It's a difficult job, comparable to construction workers digging out a particularly stubborn road, all from the comfort of my couch at home. Imagination is my drug of choice.