SVA Horror Society Presents Terrifier with Q&A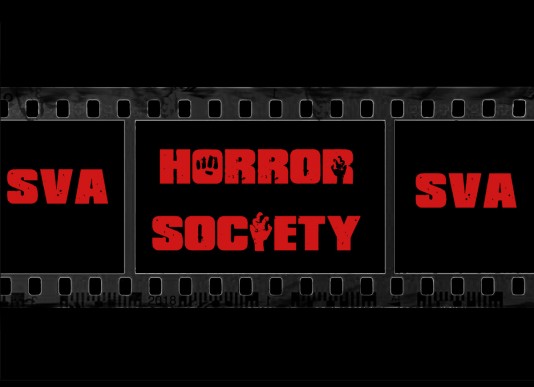 SVA Horror Society is hosting a screening and Q&A of TERRIFIER with Actor David Howard Thornton (Art the Clown) in attendance on October 11th in Room 502 bldg. 209 E. 23rd Street. Come by and see what is bound to become a Cult Classic and meet Art The Clown himself!
Hello everyone. My name is Matthew Yturralde and I am a Junior Film Major and one of the founding members of SVA Horror Society. We would like to invite SVA students and faculty to a Screening and Q&A of Terrifier this Thursday, October 11th, at 7:15pm in room 502 at our 209 East 23rd Street building. Actor David Howard Thornton (Art the Clown) will be in attendance. SVA Horror Society is all about watching horror films with as many friends as possible and this year we have over 100 members! Isn't that what going to the movies is all about? Last semester we brought the club to the Metrograph Theater where we met William Friedkin and saw his new film The Devil and Father Amorth. This year we have some great stuff planned including another event at the Metrograph with Tom Savini and a spooky theater at this year's Halloween Party where you can bowl and watch some family friendly horror flicks. Seating this Thursday is first come first serve and if you're interested in joining the club you can reach out via email at myturralde@sva.edu. See you there!
SVA Horror Society was founded by students Matthew Yturralde, Santiago Saba Salem, and Matthew Koffler.