SVA in LA 2019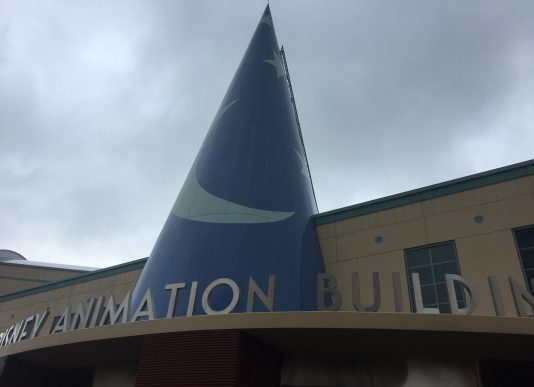 The SVA in LA trip is an exciting adventure where students spend their spring break touring various studios and other hot spots in the LA area while gaining first-hand knowledge about the industry they are aiming to work in. Our own Flip Sarta attended the trip this year and spoke with many talented artists.
Flip Sarta
Over the spring break, I had the pleasure to accompany the SVA in LA trip on their "Disney Day". The day started off with Floyd Norman joining the group for breakfast. Floyd is a legendary animator who has worked at Disney, Hanna-Barbera, Ruby-Spears, Film Roman and Pixar. Over the meal, we got to ask him a few questions.
Q: What was it like working at so many different places?
A: "You expose yourself to so much more and you learn so much more." He left his plush job at Disney because he felt like he was getting too comfortable. "You have to do something that is more difficult. Something that is a challenge. Something you might fail at." He started his own production company and wore all the different hats involved. He learned a whole lot about the various roles that exist in a production company – but eventually, the company went broke. "It was good to get out there and fail." He wouldn't change this experience. After, he went to Hanna-Barbera and worked on everything. It wasn't great but he enjoyed doing different stuff. He started in the animation department, then moved to layout, then to storyboards and after that to writer. "You do things to try it. The worst thing that can happen is you fail – and when you fail you learn."
Q: What was it like working on "The Jungle Book"?
A: This was a movie that Floyd did not want to work on. Before being appointed to The Jungle Book, he was animating shorts for Disney. During his free time at the studio, he would draw little gags of the staff and have a good chuckle. One day, Walt himself saw the drawings and said "If he's a gag man, why is he in animation? He should be in story." And just like that Floyd was on the job. Walt hated the original storyboards for The Jungle Book; it was too dark for Walt's taste. He wanted a light and fun film. The previous story artist quit and Walt needed a new story crew to re-write the film. No one ever questioned Walt. His intuition was almost always spot on and "his name's on the building". When Floyd showed Walt the new story Walt's response was "That's more like it" – which was a big deal coming from Walt.
Q: Has your relationship with the Disney company been long lasting?
A: Floyd retired 10 years ago, but he got bored. So he decided to head back to the Disney studio, find an empty office and work on his book. After he was done with his book he just hung around the studio and ended up getting little odd jobs around the studio. "I'm around and available and I do whatever weird jobs come my way." Floyd closed by saying he "had a love and not a "gift" for animation." He wanted to learn and he learned by doing it. These words really struck and inspired me – with passion and hard work you can achieve almost anything.
After that, we were off to Glendale and Burbank to visit the Disney TV and Disney Feature animation studios! Kyle Boyd, Artist Manager at Disney TV, shared some tips on preparing a portfolio to apply for internships and jobs:
Clarity is Key!

Make sure that your websites are easy to navigate.
Have your contact information is listed in multiple places.
Provide the password any password protected. (Though he doesn't recommend password protected portfolios)

You're only as strong as your weakest piece.
Try to have "your voice" shine through but makes sure you know your audience.
For Character Design portfolios, he suggests:
A wide range
Versality
Turn arounds
For Storyboard portfolios, he suggests:
3 projects that show your range.

This doesn't mean that it has to be 3 different styles. If you are a comedy writer you could show 3 different comedy boards.

Clarity in staging and posing.
Show your process.

This includes thumbnails and sketchbook doodles.

For final boards only show linework, simple shading is not necessary
Nicole Dial, School Relations Rep at Disney Feature, gave us a tour of the studio. It was thrilling to be in the same space as so many respected creatives. After visiting Disney, I'm reinspired to "create compelling stories, believable worlds, and appealing character" – just as the professionals at Disney do.
Enough from me though. Here are some blurbs from Abbey Brunzell (BFA Animation 2021) and Dani Windram (BFA Animation 2021) about their experiences on the trip!
"SVA in LA was a great experience! Actually being in Los Angeles and not just imagining what it could be like was important for me. Now when it comes to my future career, I can compare New York and Los Angeles more accurately. Getting to walk around the studios and actually see where the people behind these shows work was fascinating. It made it seem less like something unobtainable and more like a real future career option. Visiting The Simpsons, Dreamworks, and Framestore were big highlights for me. Now I can confirm that LA is pretty cool."
"As someone who has grown up near New York City my entire life; SVA in LA gave me not only a chance to check out some of the studios we may be working at in the future but as a taste test of life in LA and the differences and challenges living there could bring. Visiting studios and meeting various SVA alumni was very enlightening. It was cool to see how someone could go from the position I am in, as an SVA student, to the director of an animated project at a household name studio. This program really gave me hope for the future and a desire to revisit LA on my own."

I would like to thank Sam Lee and Sal Petrosino for making this special experience possible.