Writers of SVA: Kieran Mahoney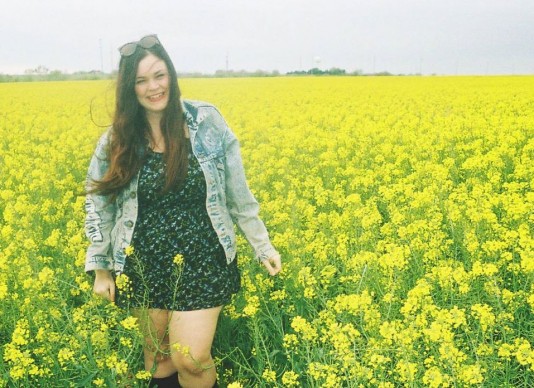 Kieran Mahoney recently won an award for the Humanities writing contest. Here she tells us what drove her to study screenwriting at SVA.
Growing up, when I would play with Barbie's, I really didn't care if they had any clothes on. The only requirements are they had to have a first, middle, last name, and a seemingly complicated relationship with Ken. I think that's really where my passion to create a story informally began.
The place it formally began was in the 5th grade. That year, my 5th grade teacher passed away in the middle of the year. Two months later, I got a letter saying my teacher had nominated me for a Creative Writing course before she had passed. I went to the course in her honor, but ended up ultimately deciding that it was what I wanted to do when I grew up. Full disclosure, I only subconsciously knew that, because for the next few years I had my heart set on being a dolphin trainer and or a world famous pop star, but I then realized I'm scared of the ocean and I cannot hold a tune if my life depended on it. So being a writer became my number one dream, and in actuality it always had been.
My biggest influences in my writing are my home state of Oklahoma, my quirky family, and my ability to make a joke out of a complex situation. I take difficult situations in my life and turn them into something that's humorous and relatable. For example, I wrote about my grandfather's funeral in a comical way. Which I understand sounds really bad in retrospect, but I always like taking an alternate route because you never know what uncharted territory you will stumble upon in the process.