Alumni Blog: Alejandro Cortes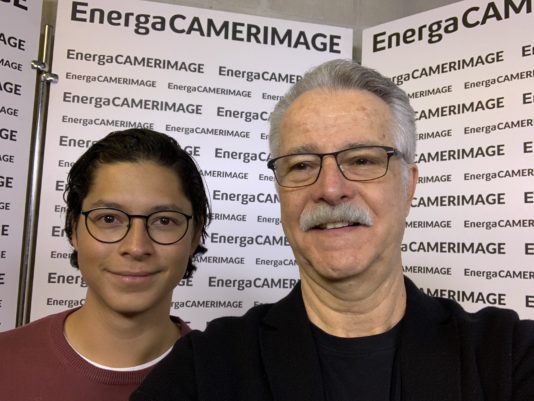 Back in November, faculty Dejan Georgevich, ASC was asked to bring an outstanding recent SVA graduate to accompany him to Cameraimage, a yearly festival celebrating the best and emerging cinematographers. Below, Alejandro writes about his life-changing trip to Poland.
Reflections on Camerimage and the Importance of Networking 
by Alejandro Cortes
If you're an emerging cinematographer and haven't heard of The International Film Festival of the Art of Cinematography Camerimage, you're not alone. To be fair, it is inevitable to lose track of every film festival in the world, especially the more distinct ones that take place in remote cities, like Toruń, Poland. Before my first ever attendance this year at Camerimage, I was well aware of its existence – though I never imagined it being the revelation I didn't know I needed. An important goal of mine as a filmmaker is to broaden my network. Every collaborative effort and professional choice made is to involve myself within a community that continually inspires and challenges me to understand the world in a new way while also abetting my growth as an artist. I attended Camerimage with my dear friend and mentor, Dejan Georgevich, ASC, and witnessed the unique opportunity to be part of a festival solely for cinematographers.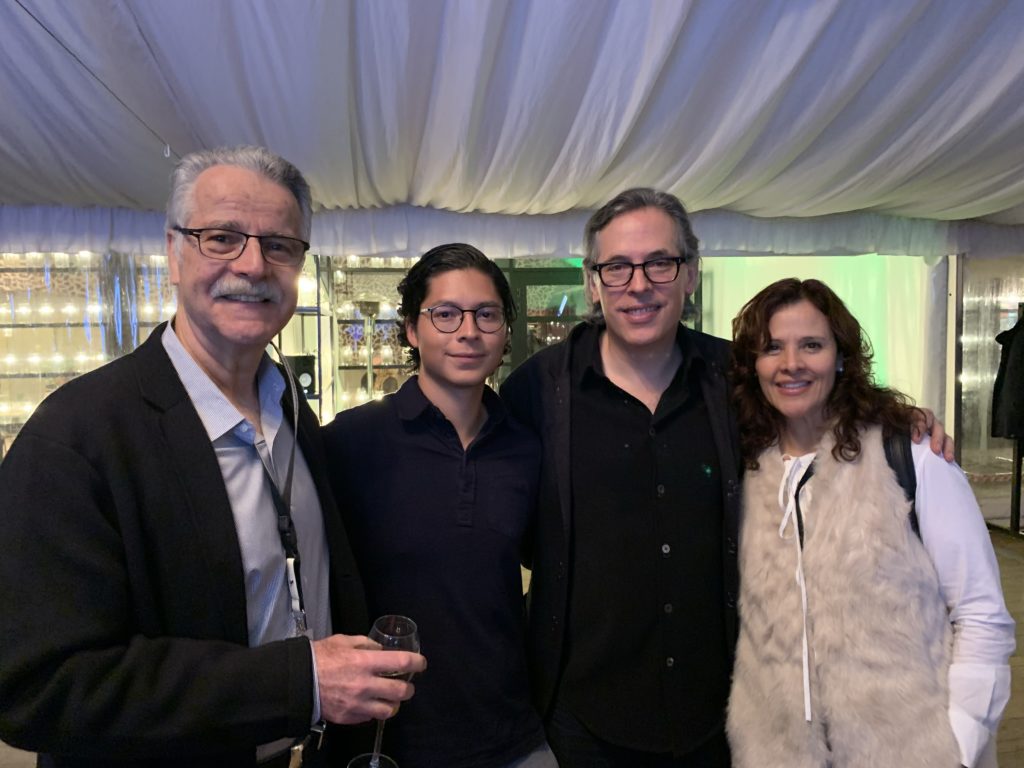 Cameraimage has been around for twenty seven years and honors the pioneering efforts within the visual aesthetics and technical values behind the craft. Painting with light, so to speak. The festival offers a wide variety of workshops and seminars led by some of the most respected cinematographers and genius manufacturers in the world. The place is referred to by many as the Mecca for cinematographers, featuring the latest technological advances, all day screenings with inspiring Q&A's, retrospectives, forums and demonstrations. It's no surprise that only the finest and most committed DPs in the world participate each year, celebrating the achievements of their peers, their respective mentors, and the history that continues to inspire growth for emerging filmmakers while building their esteemed networks. 
What I've learned about networking, other than it being the key to a successfully and active career, is to coexist with an energy that is not profoundly your's and being able to adapt to different personalities. Consider the various events you may have attended, or your very first networking event for instance; you're surrounded by countless people in either the same profession, or in a profession within the same industry. Every exchange becomes less humane and more auspicious by the means of potential gain, whether we're talking about becoming a protégé of an acclaimed master, or getting your fifteen seconds to pitch your next project, and advice on, put simply, getting work. Yes, in many ways, networking is this fight or flight concept that measures the extremes of how people see themselves in both a professional and personal sense. Most of the time, what we're really trying to do is express to others our worth to either the higher up's, or those already in a position we've been seeking to thrive in. From my own personal experiences, I've gathered networking is actually quite simple. It's not about putting on a masquerade, or projecting your resume to every person you meet and greet. Networking is a means of pure conversation, familiarizing yourself in an atmosphere that may or may not feel so foreign to you, and allowing yourself to be rather than pursue. You network on a day to day basis. In filmographic terms, you actually network on a set. When a Production Assistant offers you an apple box, you're networking. When you arrive in the fifteen passenger van, you're networking. When you're establishing a creative opinion during one of your pre-production meetings, you're networking. If you were to re-conceptualize your theory of how networking is the devil's work to just being a person of a passionate interest creating a dialogue with another person of a similar passionate interest, you'd find humility in something you might have long feared. Nourishing relationships that will open doors for you, as well as being able to open doors for others is the foundation of this industry.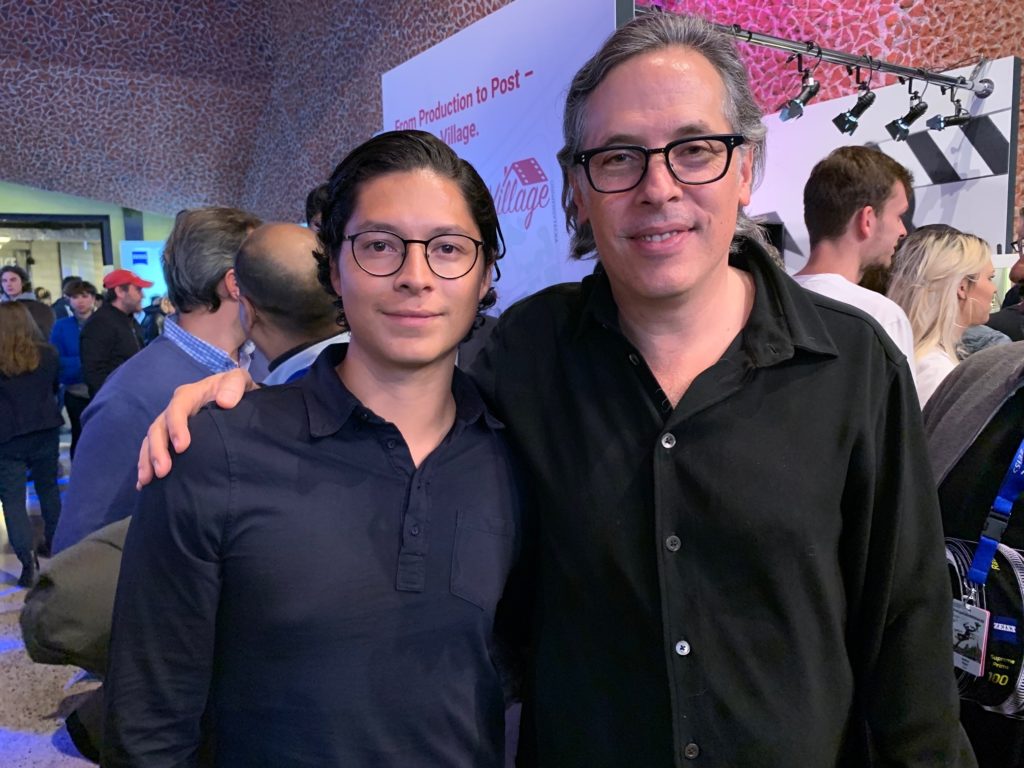 That's the beautiful truth regarding cinema that goes beyond just the craft, and what we see on the silver screen. This is a collaborative effort that only works when a number of crazy, passionate artists get together, encourage each other creatively and do whatever it takes to tell a story in the most compelling way possible. There are productions I work on for the experience and the money and there are productions that transition to days of transparent discoveries, and suddenly I'm reminded why I chose this unreasonable lifestyle and why I can't picture myself doing something else. There will always be challenges on a set, no matter the preparation. An 8 hour day may spiral to an eighteen hour day. But it will someday be a sweet memory. 
As rewarding as it sounds, this all comes from a saying Dejan once told me: "It's all about what you know, who you know, and most importantly, who knows about you!" To have the talent, knowledge, and passion for what you aspire to do just isn't enough. Building a reputation within your industry by being a collaborative with others, formalizing honest opinions and workmanship is what gradually makes your worth known and commended by your respected peers. It is also about being a decent human being. In this industry, people remember you, even from the very slightest detail. Your reputation will serve you as your greatest ally, and also your greatest enemy. Being mindful rather than egocentric inspires others to work with you.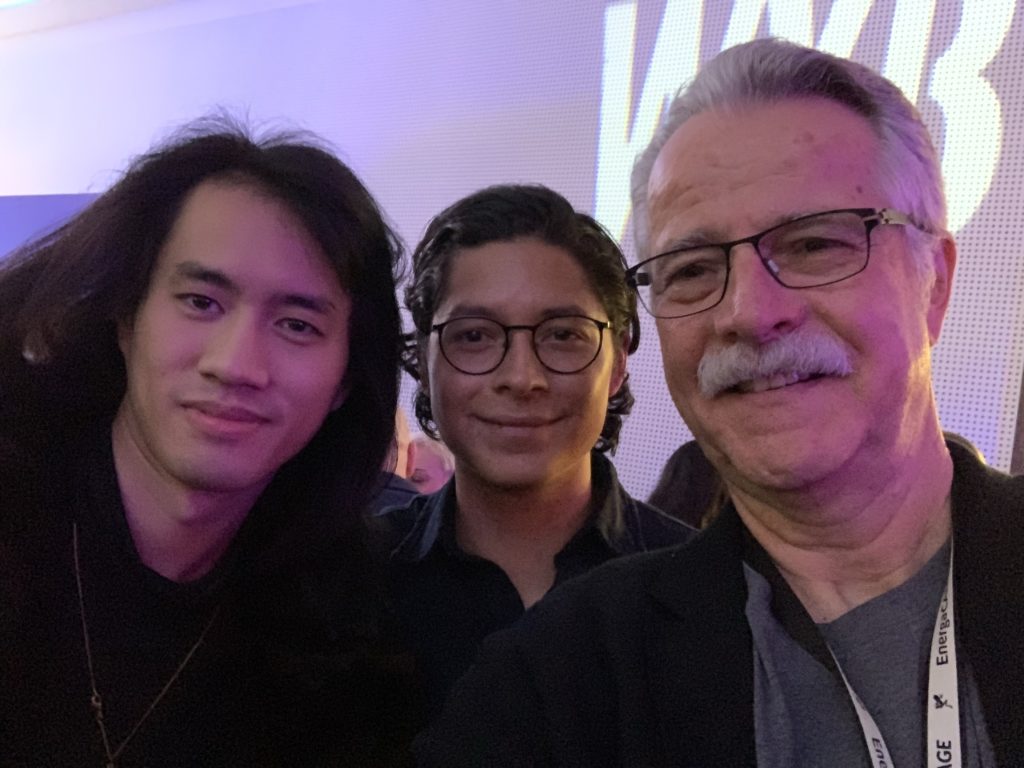 Cinematography has always been my passion. I've mostly found myself working as an AC since graduating from SVA and navigating through various freelance gigs. That was my niche to those who hired me fresh out of college because: 1) I am good at it, and 2) I have experience from working with my fellow SVA classmates. I've asked many cinematographers how they transitioned from being an AC to a DP, and the responses I've received are always the same: It's never a good time, but the longer you wait, the harder it gets. I've learned to make my own way. A great DP once told me, "If you want to be a cinematographer, you are not in it for the money. If you are, then find another position."
Despite everything you may believe, and what you've read, thus far, patience is the answer. We're in an industry that is often viewed as a race, so let me reassure you, this is not a race. From one peer, to the next, we are all growing one way or another no matter at what stage we are.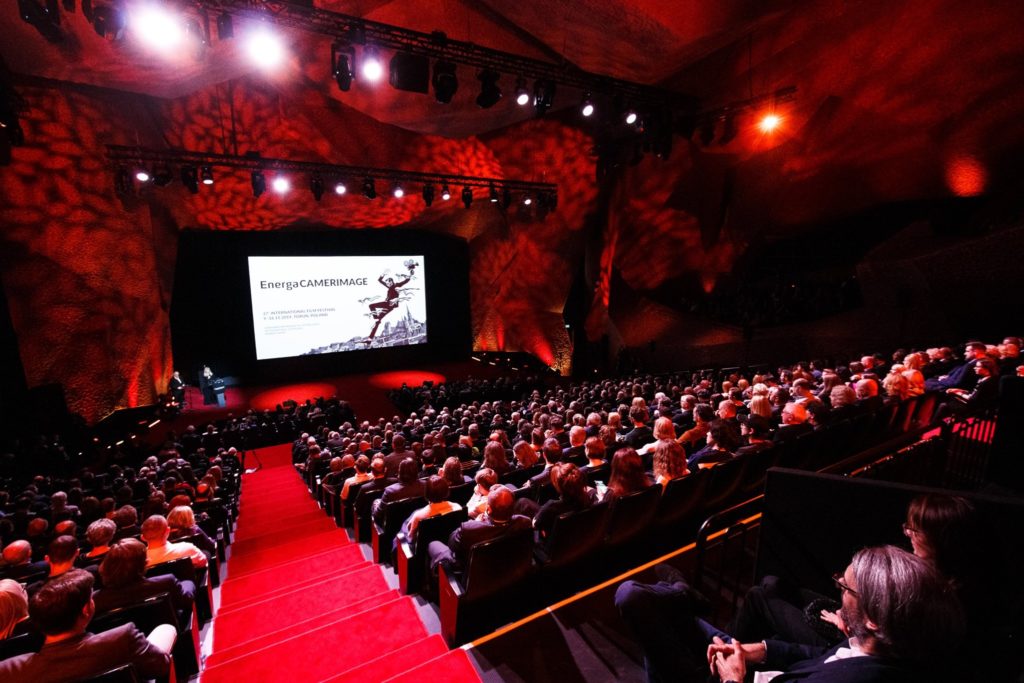 Earlier this year, I was honored to be commemorated at the 33rd Annual ASC Awards in their 100th anniversary, for my accomplishment as the 2018 ASC Haskell Wexler Heritage Award winner. An honor I had never expected to receive, in front of filmmakers I consider my heroes. I am so grateful for these opportunities and encourage my peers to go to any event that will be filled with other esteemed members of their background. Establish direct relationships with vendors to get discounted gear, book an agent, and receive priceless advice from the best in the business.  Applying to Camerimage is free, and if you are a student, you'll receive free housing on behalf of the festival, even if you're not selected. So if you have the means, I strongly encourage all of my fellow SVA cinematographers to participate in Camerimage for the opportunity to expand your horizons, meet future collaborators, business associates, and even friends.