Alumni Blog: Gonnie Zur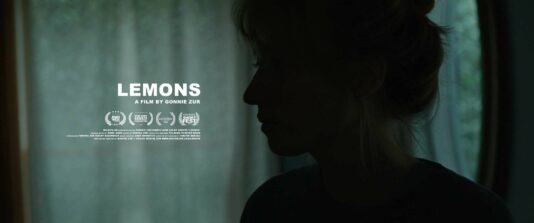 Gonnie Zur (BFA Film, 2021) writes about the complex relationship between sisters in her short film Lemons, screening locally as part of the New York Shorts International Film Festival on Friday, October 21st, 4:00 pm at Cinema Village, as well as Bushwick Film Festival on Thursday, November 3rd, 3:15 pm at Williamsburg Cinemas.
Update: Gonnie's film has won 'Best Female Student Film' at the DGA Festival.
A bath filled with water. Yellow Popsicles. Two people in a house brimming with memories.
These images had been living in my mind for years. In a more cinematic sense, they've taken their time brewing before fashioning into words that made up a script that turned into a film called Lemons. I remember going back and forth between them, contemplating how these loose threads would weave into a slice of life that wouldn't be just mine alone. 
Although the process of writing, producing, directing and editing a film – along with the countless other steps in between – is rather arduous, I appreciate the effortless synergy and sense it all made once the right people came on board. The right women. I was going to tell a personal story that honed in on one fraught relationship while the entire world was being undone by a raging pandemic, and for a while, that seemed minuscule and unimportant. But Gianna Badiali, Maren Lord, Colby Minifie, Emily Ventimiglia, Yulanda Yo-Rong Shieh, and Mandy Giampaolo wanted to hear it and so I shared it with them – the women whose craft I admired and who were sisters themselves, to their own, and to me.
As temperatures began to drop and people were slowly peeking their heads back out post-quarantine, we drove up to the Catskills and settled into what is known among our cast and crew as Bonnie's House – the beautifully eerie old home with floors that creak in which we lived and filmed Lemons for twelve days.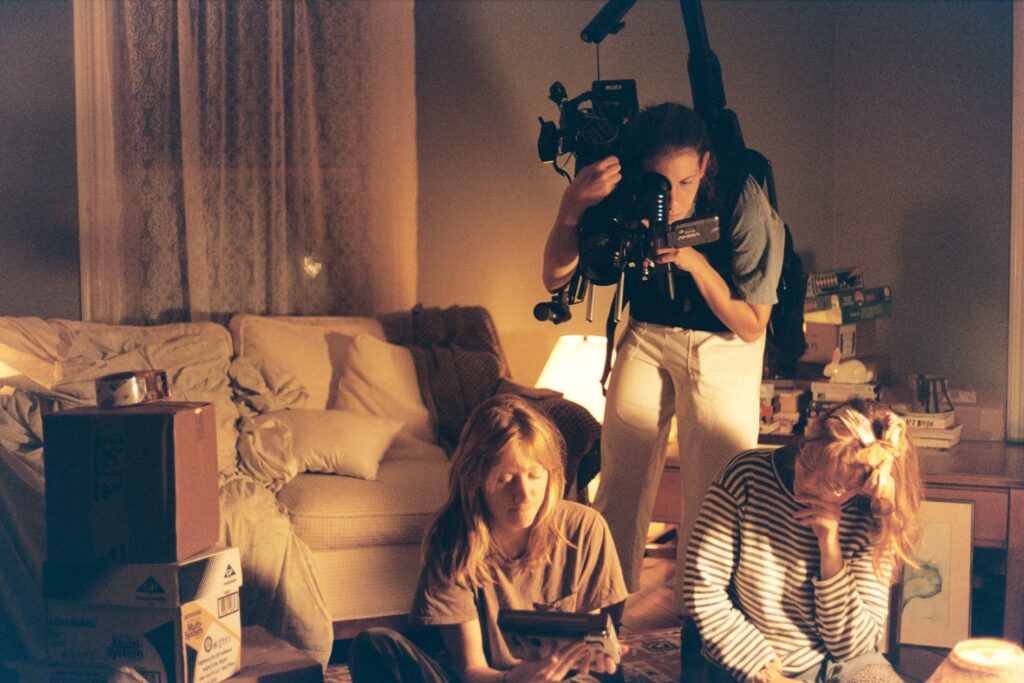 What followed were months in post-production, i.e. my studio apartment in Flatbush. I sat at my desk, studying every take, reevaluating, and constantly reminding myself that this type of artmaking never just seizes on its own, so letting go is by all means imperative. Those days in the edit were made sweeter by people like Noa Shemi and Milo Ryason who contributed to the cut, Ariel Marx who wrote and recorded piercingly poignant original music, Zach Scheitlin, who created a wholesome and detailed mix, and Tomer Bahat and the team at Lux Studio in Tel Aviv who painted each frame with flare and tenderness.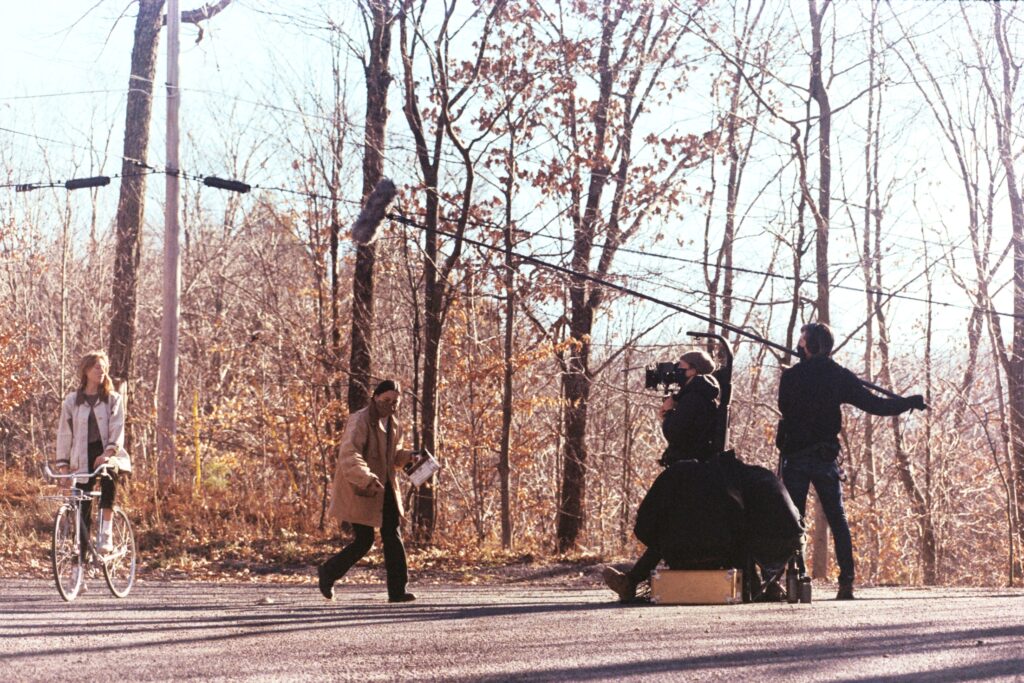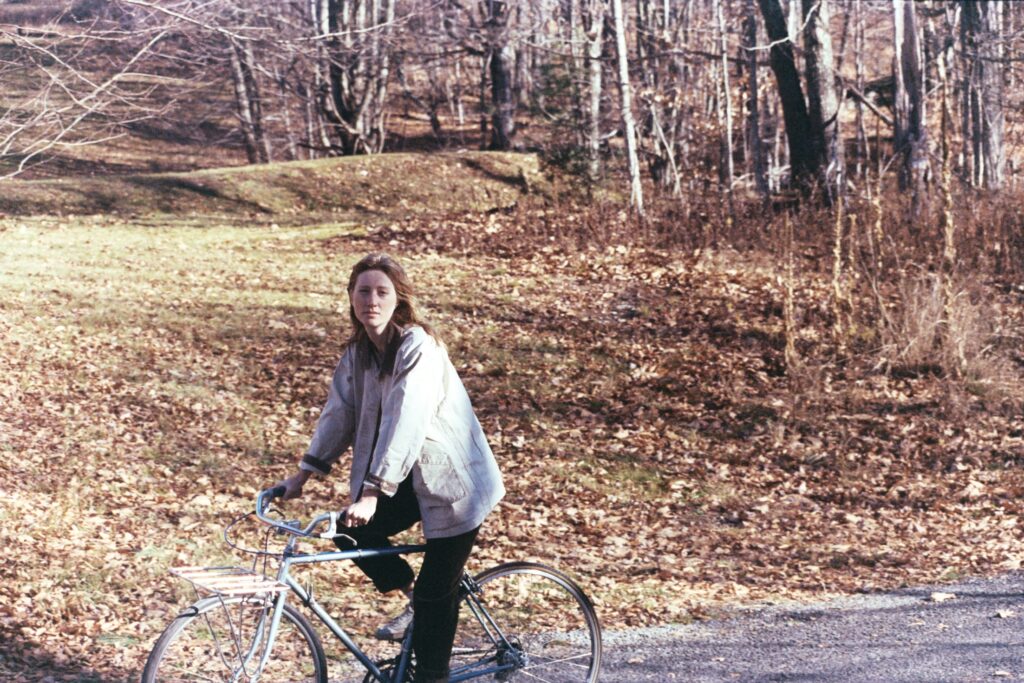 I made Lemons because I craved a better understanding of what it means to be someone's sister. I am drawn to stories about female sibling dynamics, always looking for depictions that extend beyond the poles of unwavering love or disdain and offer a more nuanced reflection on sisterhood. I became Lyanne's big sister on a Sunday twenty-four years ago, and over time this title began to weigh heavily on me. Our togetherness was never one-note. We would manipulate, divulge each other's secrets, have terribly animated fights, and also love each other really hard sometimes. She would look up to me, and I would worry about her. Still, most of the time, I didn't like her. And that is a strange and disconcerting thing to have to reconcile. I wanted to get away from her when we were girls, and at twenty-two, I moved six thousand miles away and she wasn't there anymore. She was far enough to miss and wonder about. There were times I wanted to tell her things and she'd be there, across the phone, eagerly listening like a great friend. But then I'd come home once or twice a year and being under one roof we would boil over again, like sisters.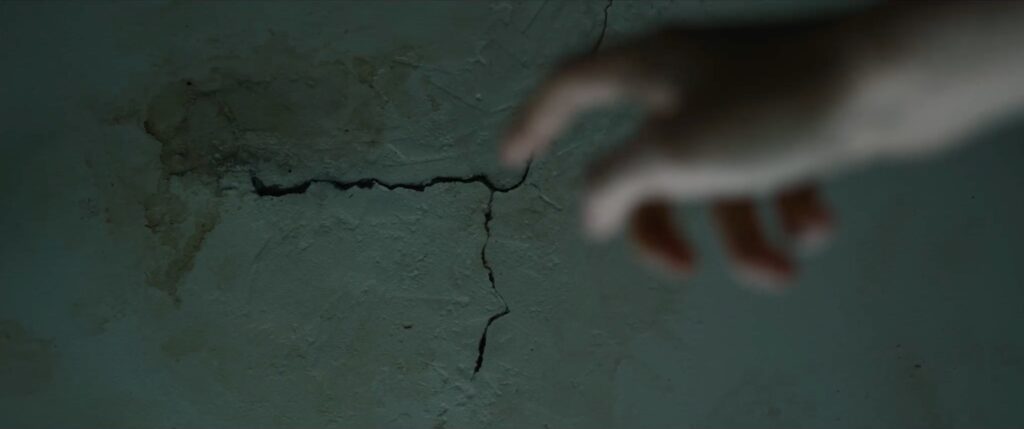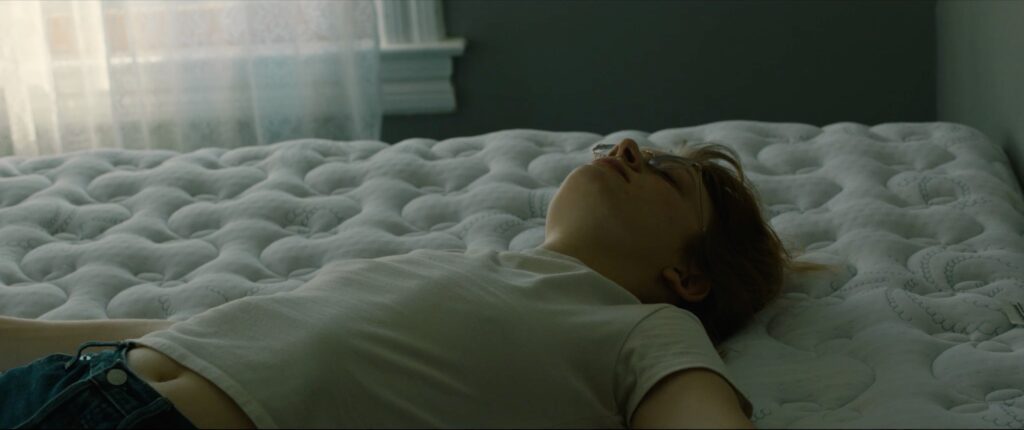 Writing the characters Emmi and Maisie allowed for a broader, more honest introspection of the bonds of sisterhood with all its strains and resilience and perpetual volatility made more complex by their surroundings: an old family home, where a pair of estranged sisters could simmer in each other's presence. Two people in a house filled with forgotten memories. What I couldn't have envisioned was an all-encompassing lockdown in the months leading up to production and the idea of "home" becoming imbued with a sense of isolation and entrapment. Suddenly, your safe space becomes stifling, and your people insufferable. This shift inevitably seeped into every aspect of this film. But it also evoked in me a rejuvenated passion for sharing it, now more than ever, for what it originally was – a story about loss, and longing, and kinship.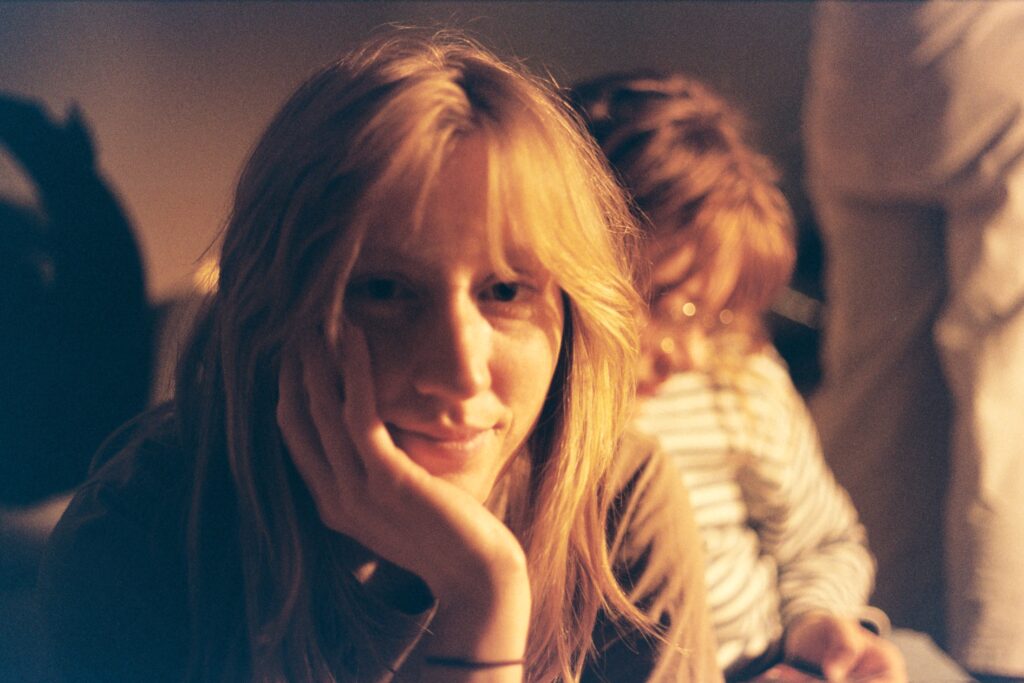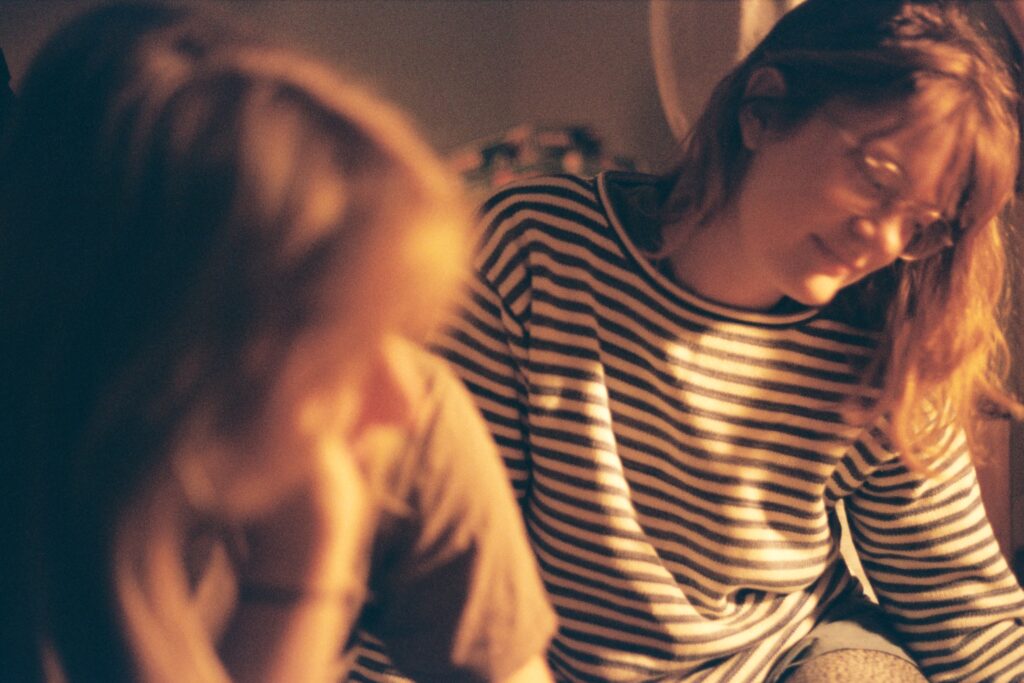 Earlier this summer, Lemons world-premiered at Palm Springs International ShortFest, and went on to screen at HollyShorts Film Festival. Making the trip to California, I was humbled by the unparalleled feeling of sitting in a darkened theater and experiencing the utterly candid, in-the-moment reactions of people watching the film we made. It was incredibly special and reminded me of something my friend Colby, who plays Maisie in the film, had said once about how, since the beginning of time, human beings have possessed an unconditional yearning for stories. It's something we are always keen on. Listening to other people as they tell us in their various ways about what they're thinking and feeling and wanting and fearing. Around fires in distant forests, in crowded rooms, through words on pages, on stages, through lenses, in our thoughts, our scars, our hearts.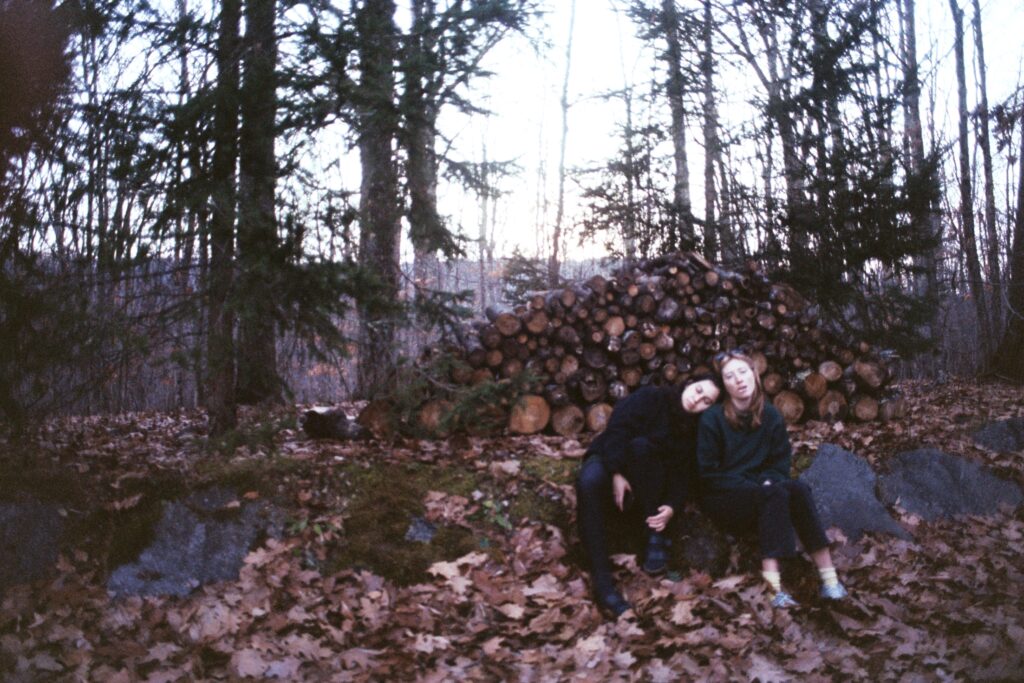 See you at the movies,
Gonnie