Alumni Blog: Kenny Strawn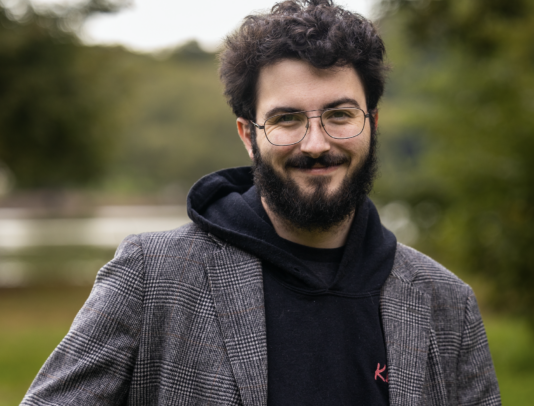 Kenny Strawn tells us how he accidentally found his 2023 thesis documentary subject, the importance of strong archival material, and how the editing room is where the documentary film comes together.
Ray Rogers: Fightin' For The Little Guy is a short documentary film that profiles the life and career of renowned labor activist Ray Rogers. Rogers has dedicated the past 50 years to fighting injustice during some of the most prominent battles of the American Labor Movement.
If you ask me, this is a film that was never supposed to get made.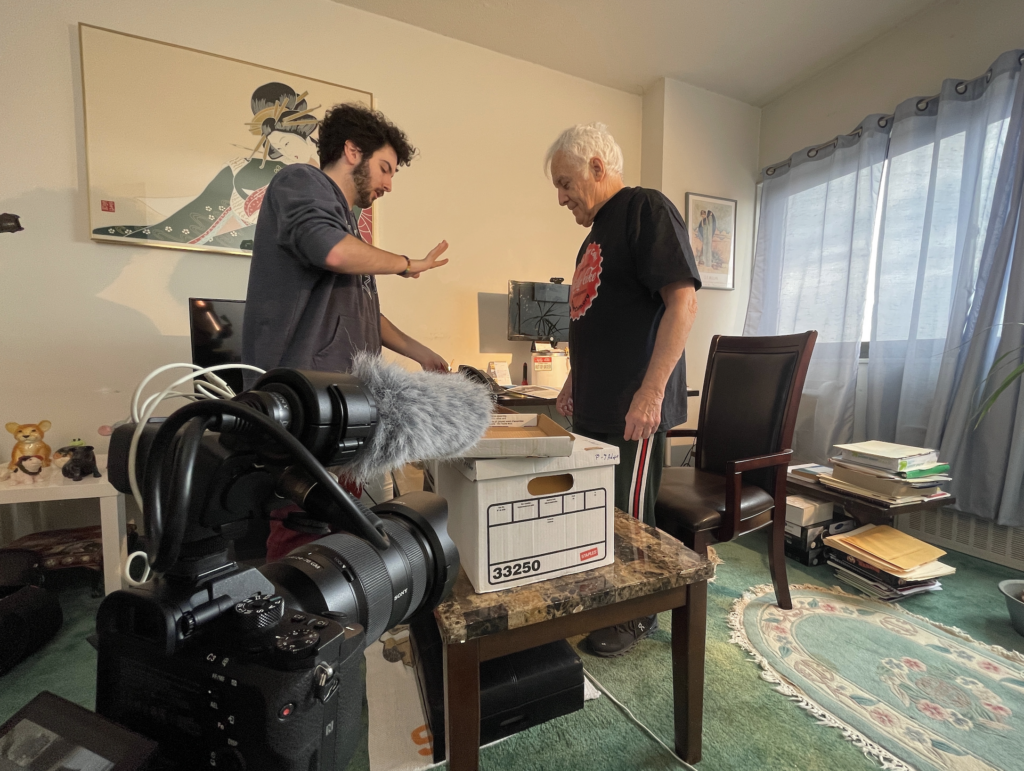 During the fall semester of my junior year, I began preliminary work on my thesis project. Namely, I was searching for a story. As a documentary filmmaker, I am always inspired by the everyday stories of the people around us. Luckily, being in New York City, I wasn't short of people or their stories.
I came to know Ray's story by pure coincidence. I had been following another story that I was considering for my thesis, which landed me outside of the federal courthouse in New York City. Ray was one of many speakers at a rally outside. It might've been Ray's small stature mixed with the fiery passion of his speech, or maybe it was the warm smile that adorned his face when I introduced myself to him. Regardless, something drew me to this man and his story. Once I did my research and found out just how prolific his career was, I knew I had found my subject, but I was still searching for the story.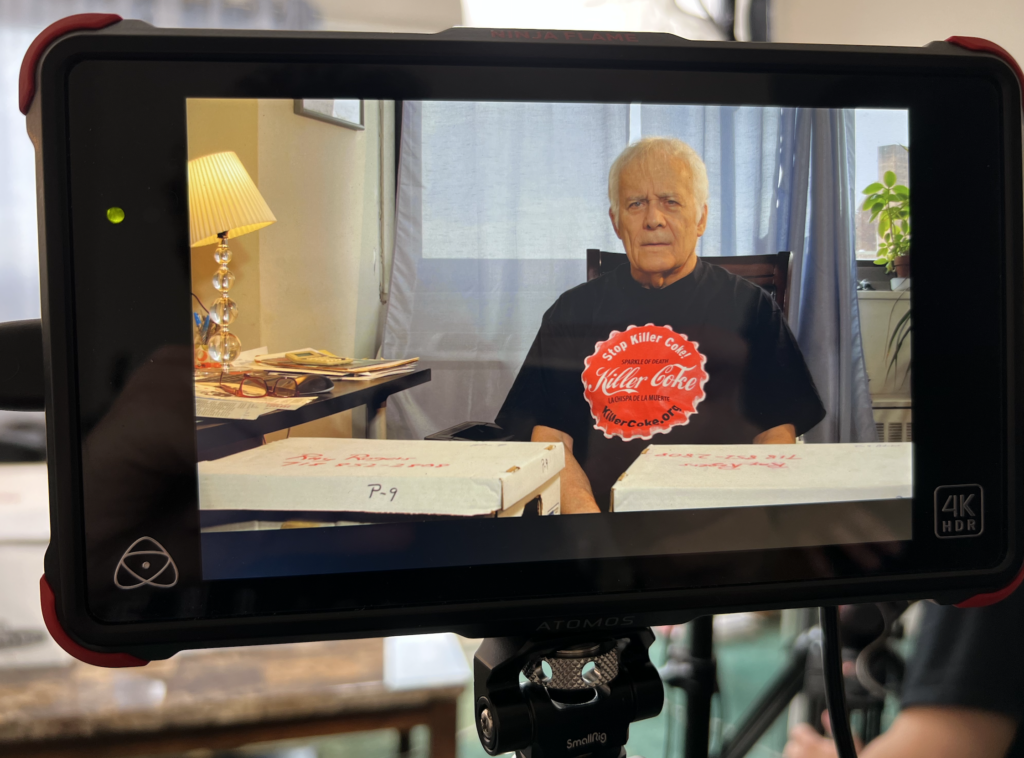 So the hunt was on. My team consisted of myself, two cinematographers (Felipe Oliveria, and Kevin Figueroa) and a sound engineer (Jacob Gardner). Not only are these three among some of the best at their craft, but they are also some of my closest friends, which made the whole process that much easier. We conducted a preliminary interview with Ray in February of 2022 in an attempt to weed out a story from the cacophony of tales that Ray had in his back pocket.
This was actually the greatest challenge I faced while producing the film. "What is the story?" It's a question that myself, and my thesis advisor Joan Brooker, were constantly asking. So I started at what the story wasn't. The story wasn't a full recounting of Ray's life and career. It couldn't be that unless I was looking to make a 10 part series. There was simply too much there. I knew that we had to dial in on a few threads if we were going to tell a compelling story. So we kept talking to Ray. For a whole year, anytime Ray was invited to speak somewhere, or to appear, we were there. We had also honed in on a few of Ray's daily habits, including running and working out. This paid off, and through our conversations with Ray, one struggle began to stick out – the 1985 Hormel Strike that Ray helped formulate in Austin, Minnesota. A small local union of meatpackers went up against their employer, Hormel, and their own international union. It was exactly what I had been searching for.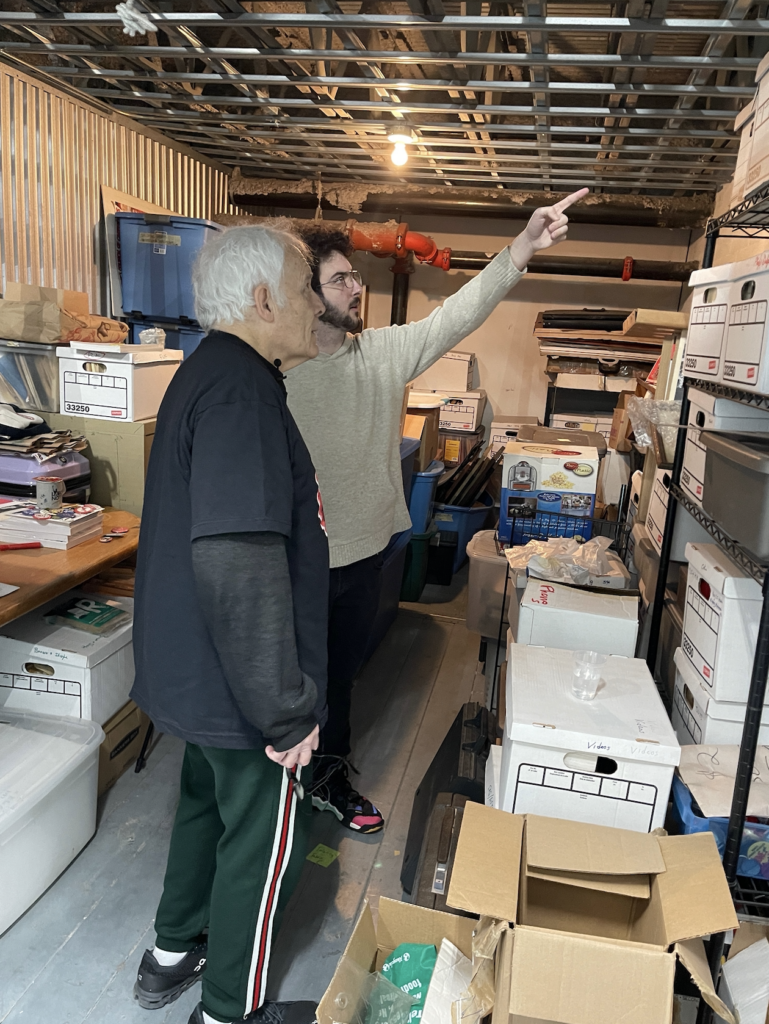 So we had our story, and now we had to put it together. We just had one problem: we had no means to get to Austin, Minnesota. I had asked Ray about photos or videos that we may be able to use to help cover this part of the story, and he got me in contact with a photographer named Nancy Sisel, who just so happened to be a graduate of SVA's photo department. In fact, she had done her thesis on the Hormel Strike as it was happening and she was more than willing to give me access to her photos, as well as help me track down a few more.  It was this material that I felt really pulled this piece together and helped the story become crystal clear.
Once inside the edit room, I really felt as though the project began to take on a life of its own. My thesis advisor, Joan Brooker, once told me "Let the film speak to you, listen and it will talk!" She was absolutely right. This is one of the many things I enjoy about documentary filmmaking. You can make as many outlines as you want, but the film really doesn't get written properly until you are sitting down in the editing bay piecing it all together. When it was all said and done, I had created something that I am proud to call my own.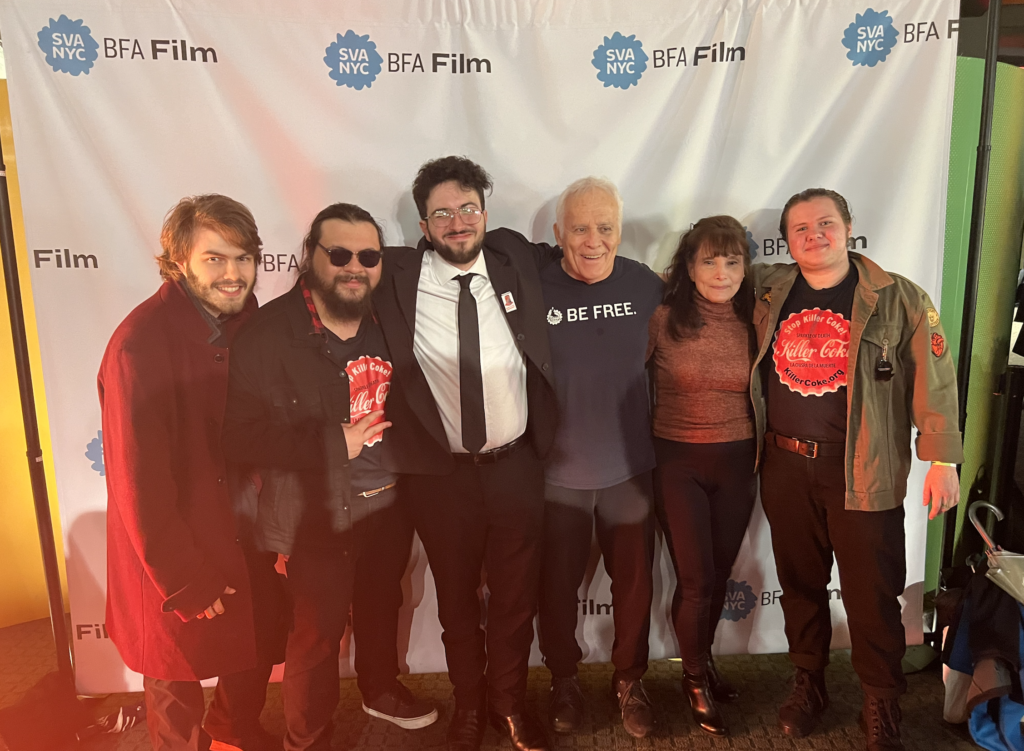 When I started the production of this film, I was looking for a story that I felt spoke to the "moment." At a time when so many people are feeling powerless as to what they can do to make the world a better place, I wanted to showcase someone who I felt embodied that exact ideal. I'm not sure the universe could have handed me a better man. I'm proud to say that Ray and I have become good friends through the course of this project. To me, filmmaking is all about the relationships that help shape and mold each project into its final form. Although there were ups and downs during the production of this film, we all came out the other side with a much greater appreciation for the craft of filmmaking. I'm so thankful to my team and to Ray for helping me share this bit of history and humanity.