What is Building Bridges?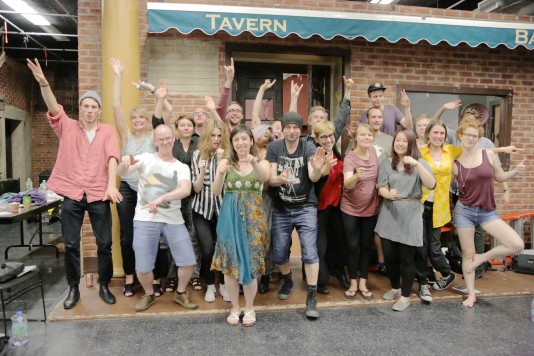 BUILDING BRIDGES:
THE ART OF COLLABORATION
The Building Bridges program is a unique collaboration between SVA, Zurich University of The Arts, Stockholm University of the Arts and Aalto University Department of Film, Video and Scenography.
It brings together American film and performing arts students together with their European counterparts and immerses them in the exploration of what it takes to create truly collaborative work. Beyond being from very different countries and cultures, everyone comes from different educational and artistic traditions.  To create original work together, the participants leave the comfort zone of their disciplines, their worldviews, even their personalities.  They get to know each other  — and themselves — in new ways, forming and reforming collaborations with different partners and different goals.
Program participants – five students from each school — meet three times a year in one of the participating universities. All travel is paid for by the program and is at the end of each semester over a three-semester period. Throughout the year, students create original ways to work together – while apart.
To build a bridge means to connect separate beings across a seemingly impossible space, and yet still remain true to who you are.  It means intensive dialogue and communication, to freely give and receive. To leave a part of yourself behind.
It's not enough to be excellent. We will all work in a global environment that requires us to reach beyond ourselves, to build new methods of decision-making where all voices are heard and create art that demands everyone's highest achievement.
This week we will feature blogs by some of our past participants.  Look for the word "life-changing." In Building Bridges, collaboration is content. And it's a message we each bring home.
To be chosen to participate, you must have an GPA of 3.5 or above,  recommendations from two teachers, and an open mind.  You will write about why this program is important to you.  Finalists will be interviewed by the Department Chair.
For more information, please contact BB Faculty Adviser, Mary Lee Grisanti.
Maryleegrisanti@gmail.com or mgrisanti@sva.edu
Click here to check out the NYC BB video '14 graduate Henrik Hanson shot and edited.