Student Blog: Hsi Cheng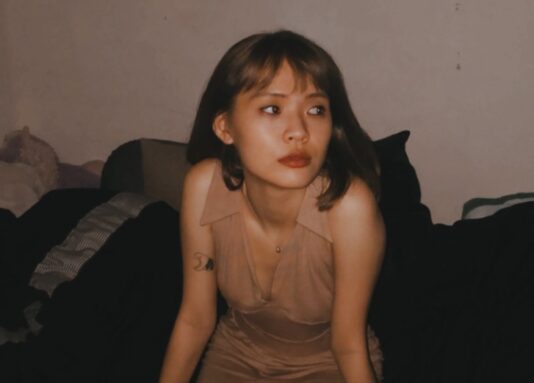 3rd year student Hsi Cheng writes a student blog about her short film The Balloons.
The Balloons is a story about forgiving each other and supporting your friend and loved ones through tough times. Many people might not know what to do or say, but maybe the best you can do is just to be there for them. The film follows a woman named Grace, who is attending her best friend's sister's funeral. Throughout the ceremony something hinders her from talking to her best friend, Nana. Watching Nana silently from afar, Grace's anxiety and unreasonable guilt builds up, leading to an emotional breakdown.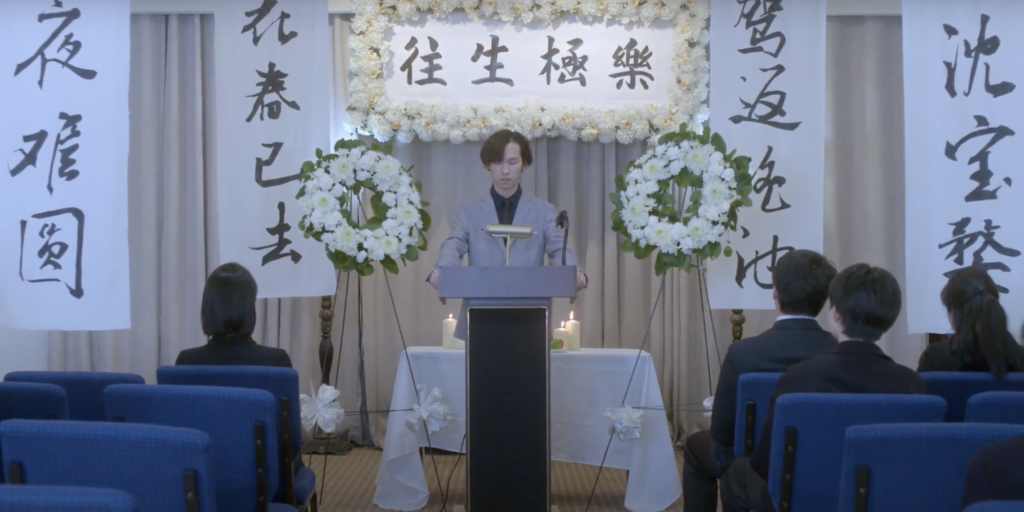 The first obstacle during the screenwriting process is how to separate myself from the character that I'm writing. It is easy to be married to what "really happened" in real-life, and not willing to see what "should happen" in the story. However, I was lucky to find the talented actress, Dominique Xi, who played the main character Grace. We spent a lot of time in preproduction, workshopping the script and the character together. It's through the process of collaboration, and being open-minded about different ideas, the character came to life and started writing herself.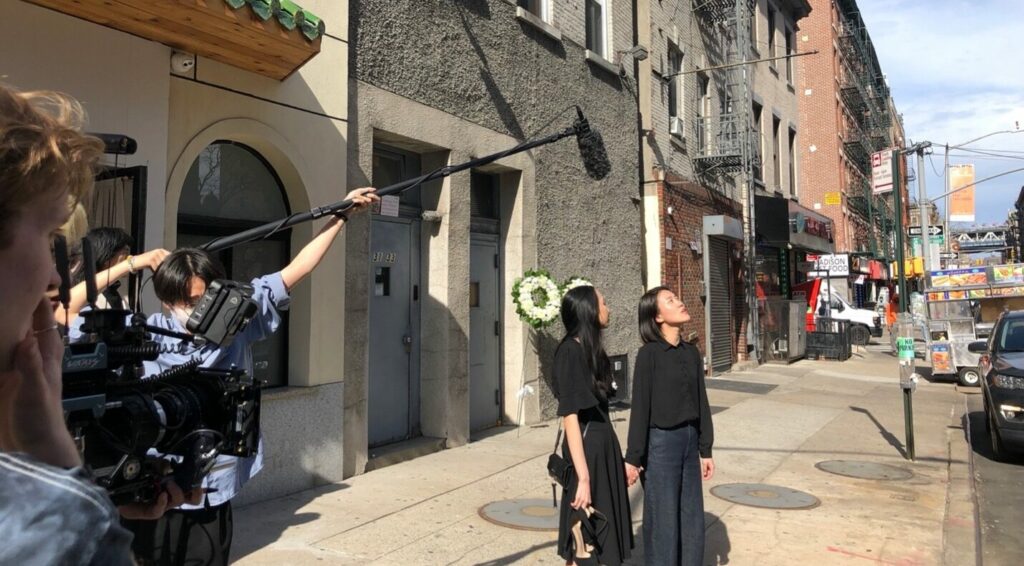 The production design was another big challenge for the film. I discussed a budget with the Production Designer and we settled on shooting on location for authenticity instead of shooting in a studio. I spent an entire day knocking on doors of actual funeral homes in NY Chinatown, asking for permission to film. Most turned me down, but luckily the owner of the last funeral home that I went into that day said yes to us. We rented out the entire two-story funeral home for one day. Production Designer Fei Cheng designed the alter and the drapes according to Taiwanese/ Chinese traditional Buddhist funerals set up.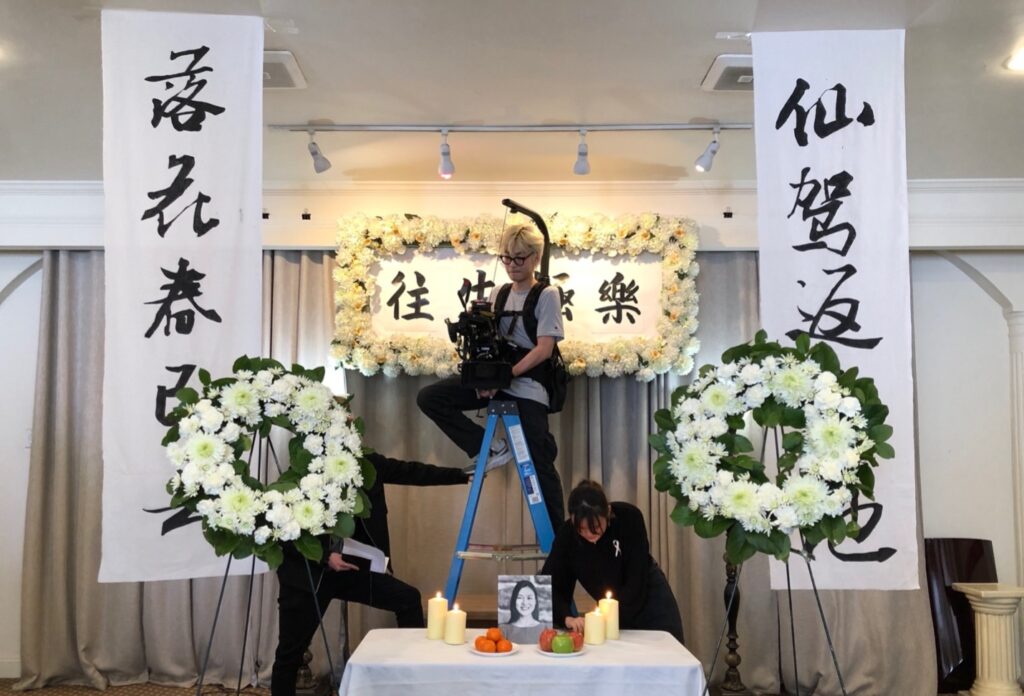 I had my location locked, but only a budget for one day of shooting. Ten pages in one day was a real challenge. The film required an enormous number of rehearsals, storyboarding, a detailed shotlist, blocking rehearsals, etc. We shot handheld to save time. It was difficult and stressful, but I'm thankful to all the crew members who worked on this project last summer. Han Wang (Director of Photography) and Sam Orange (Assistant Director) helped me pull through and have fun. We even wrapped 15 mins early.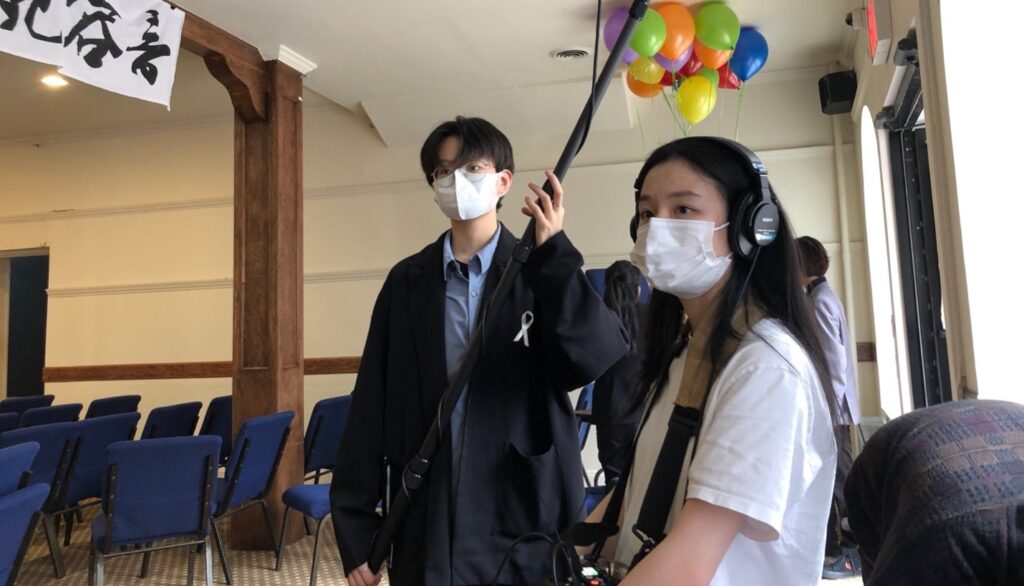 The Balloons is my first budgeted film, since most of my time at SVA was during Covid. This is my first short film to employ a crew of 20 people cast and extras. I have learned and improved a lot since filming, but The Balloons will be a fun, informative memory.