Student Blog: Jungyoon Jang & Hae Seoung Kim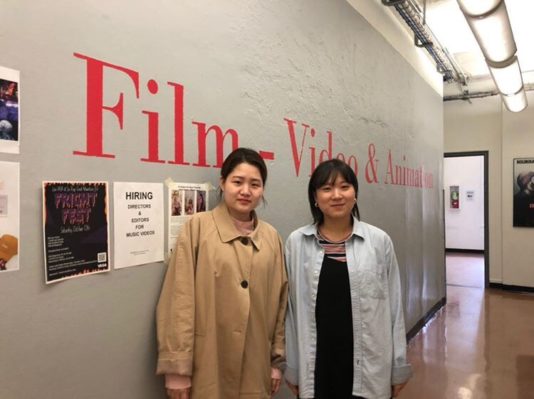 Our first blog of the new year is a double! Jungyoon Jang and Hae Seoung Kim speak with us about their very ambitious film.
Jungyoon Jang: 
I was working on a project about Imperial Japanese Army "Comfort Woman" (WW2 Sex Slaves) since freshman year. During second year, for my documentary class, I made a film about this subject. After that, I wanted to go further and keep working on this project because before I leave SVA, I want everyone in our school to know about the Comfort Women. I think narrative films are also a good way to inform people about topics and themes. It's a good way to talk about this important story. I don't want people to think of Japanese Army Comfort Woman, as such a political topic. I just want people to know what's right and wrong. I knew that Hae Seoung Kim was so talented at making narrative films, so I asked her to co-direct it. We went to Seoul over summer break, this year and shot the film.
Hae Seoung Kim: 
I first met Jungyoon in acting class, freshman year. We grew closer during our second year. I saw her documentary and I knew she was very passionate about the topic of Japanese comfort woman, so I said "yeah, I'll join you for this project." She knew a lot about the topic. I'm also interested, but I didn't want to do wrong by the subject. I'm a narrative director and she's documentary, so I thought it would make for a good collaboration, especially in terms of helping the victims of the tragedy.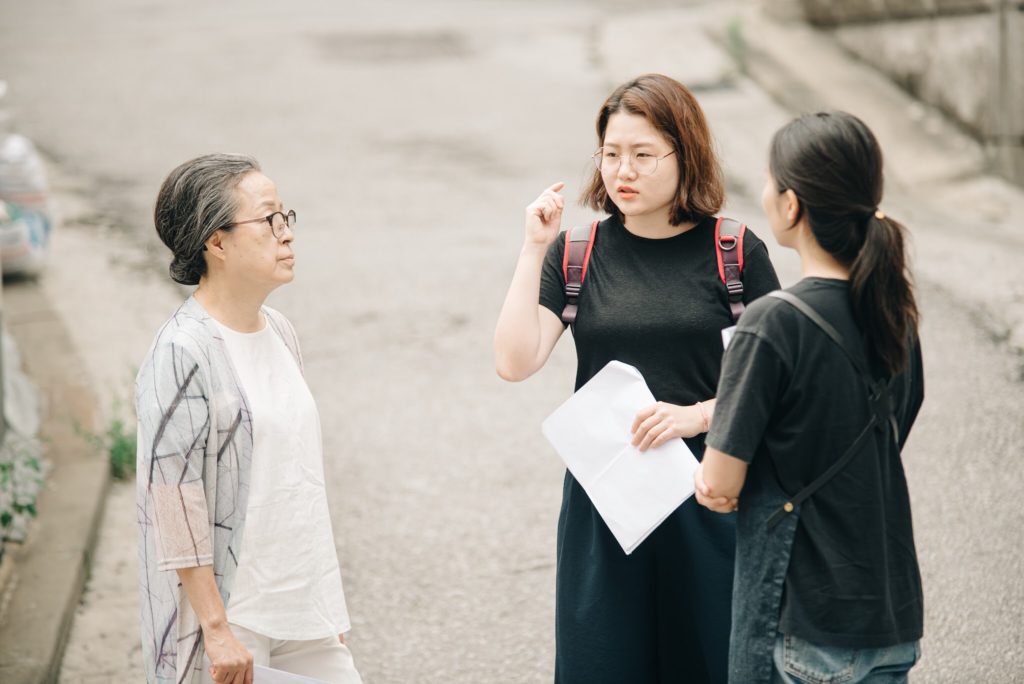 Jungyoon Jang: 
It wasn't easy to shoot in the summer because the weather was very hot. It was our first time working in Korea. Our crew was made up of people from other schools and Hae Seoung's film club in Korea. Personally, I've never met them before, so it was challenging because it was our first time working together, but it was fun. It wasn't easy though!
Hae Seoung Kim:
South Korea has a bit of a different system of filming, so first we had to figure that out. Second thing is, even though we grew up in that country, we didn't know of any good places for shooting. So it was hard to find locations.
Jungyoon Jang:
Yeah, and I went on foot looking for the places. Again, it was mostly difficult because of the bad weather and shooting 20 hours a day.
Hae Seoung Kim:
Yeah.
Jungyoon Jang:
We would come home, sleep for two hours, and go back to film. But it was fun and difficult, physically and mentally. The topic itself, is very emotionally consuming because it's not a happy topic. It's very deep and it's something that I was always burdened with. I said I always wanted to make this something great and I'm still working on it. I always had this pressure that I wanted to perfect this, but when I got to set, I faced new, unforeseen challenges.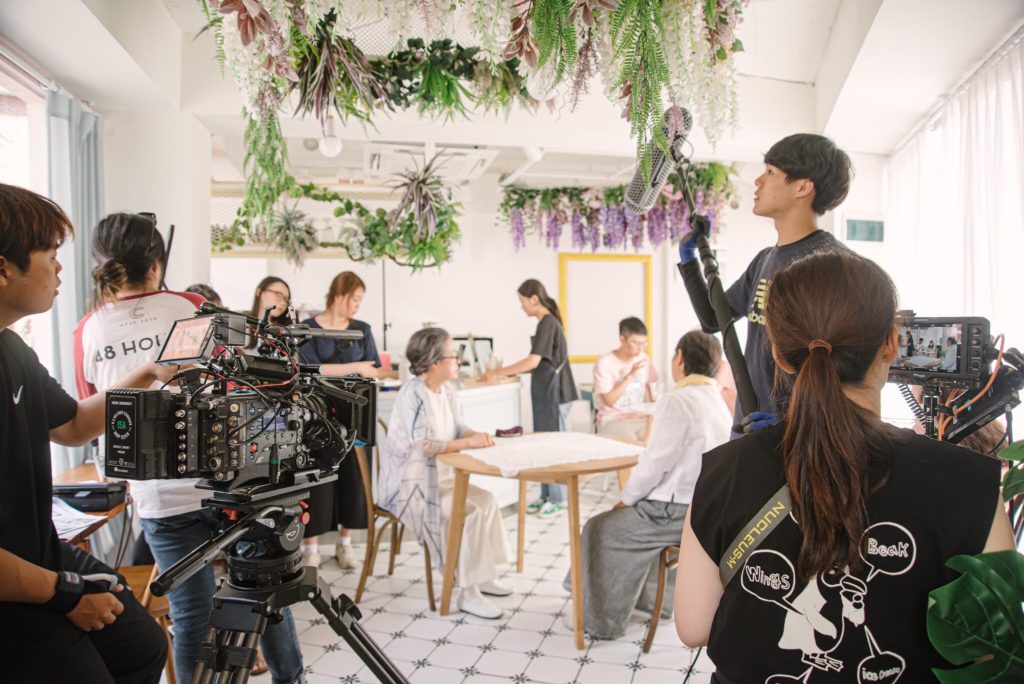 Hae Seoung Kim:
There wasn't much time to prepare for this short film. She had to write a script for the film, while we were figuring out the logistics of shooting in Korea. We needed to figure out the budget and how to get our hands on equipment. We had to rent cameras and lighting equipment.
Jungyoon Jang:
We did crowdfunding.
Hae Seoung Kim:
Yes, we crowd funded. Most of the people supported us because of the topic. Most Koreans are also interested in the topic and want to support it.
Jungyoon Jang:
And the money was really an issue too. If we were at SVA we could just take out the equipment from school and work with students. But we had to pay actors. We had to pay the lighting people and sound mixer. We had to pay for gas, for transportation and everything. It was super expensive!
Hae Seoung Kim:
 Crowdfunding was super helpful. We got about 70 people to support our film. We were very lucky. We had a good collaboration with our crew and they were willing to work with us through the challenges because they wanted to express their voice on the topic. I think that's wonderful! We actually got support from many of my parents' church members, as well. I'm very thankful.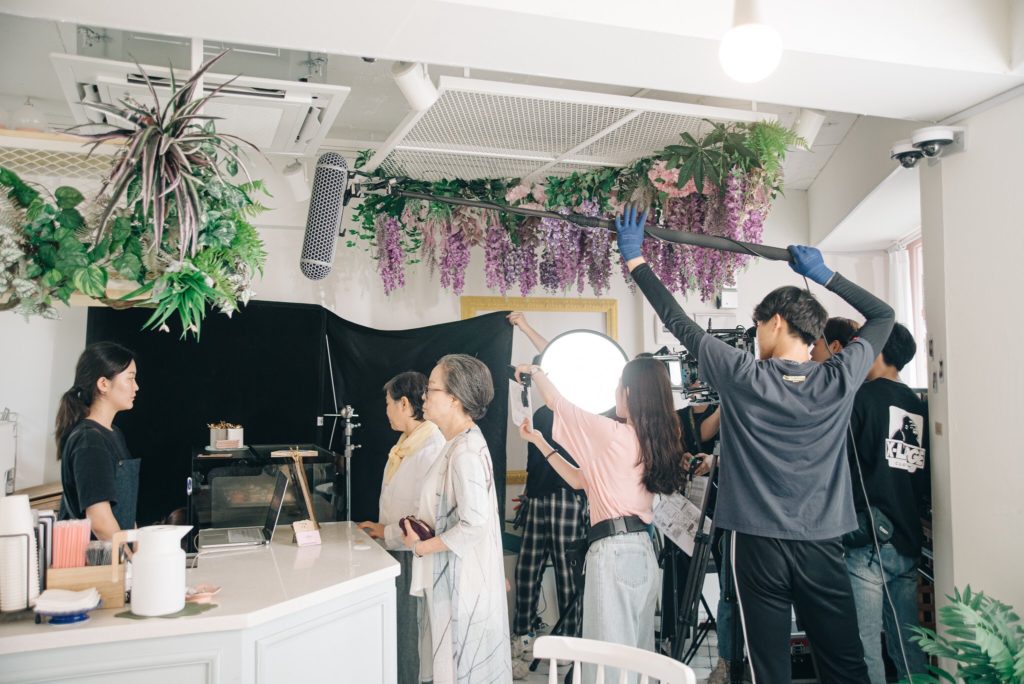 Hae Seoung Kim:
I participated in the film club in Korea before I came to SVA. It's called "Cinema-Act" and it normally consists of Korean university students. Some of them are film majors, but most of them aren't involved in filmmaking. I keep in touch with them. There are about four people in the club that helped. Before we went back to Korea in the summer, I texted them and they said, "we're finding crew members for you". They already graduated from their schools and now they're working on film sets, so they've developed their skills and have gotten better.
Jungyoon Jang:
The DP brought others too, so there was about 24 of us. It was quite a big set.
Hae Seoung Kim:
One of the big Korean broadcast companies, MBC, allowed us to use their location for free. A sophomore student at SVA, Chris Han, made it happen! He set up that connection for us.
Inspirations
Jungyoon Jang: 
In terms of narrative film, I'm really inspired by Park Chan-wook. I think it's so interesting to make something that isn't funny into something funny. Like for example; Lady Vengeance is a film about a woman who is determined to kill the killer in the most brutal way. It's really bloody and it's not very easy to watch, but I think it's funny. I like extreme stuff and I wanted scenes that were a little bit dark because I don't mind that. Hae Seoung wanted something very beautiful and peaceful. Her style is more like Lee Chang-dong and my style of writing is like Park Chan-wook. I love those kinds of films. I think that's why at times we tried to pursue different things for our film, but we tried to have conversations.
Hae Seoung Kim:
Yeah, we tried to discuss things together, as much as we could, for better collaboration.
Jungyoon Jang:
There was no hair pulling, but we do fight. But it's for our own good. We both wanted to make a good film. We have the same goal. It's for the film. If I get angry I'm not angry at her for real, I'm just frustrated about finding the right way to express the topic. I think fighting is always necessary to make something great.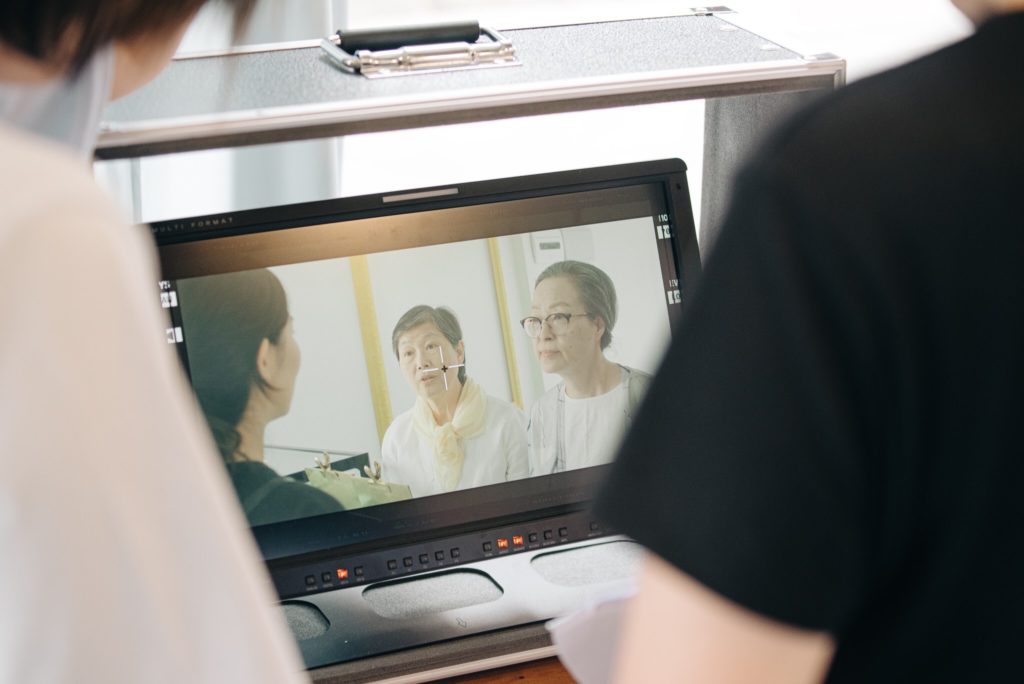 Hae Seoung Kim:
My favorite directors are the Dardenne Brothers, Jean-Pierre Dardenne and Luc Dardenne. Their films are like documentaries. They're very realistic, but there's something more than that. I think that some of the characters in their films aren't good people, but they like their characters. They take care of them. I can feel the love they have for them through the camera. I feel like they want to express that the characters aren't necessarily bad, but simply placed in a tough situation. In a bad society. The Dardenne brothers have empathy for them. They don't judge them.
Jungyoon Jang:
Another thing! What I like about Park Chan-wook is that he really cares about his characters. In The Handmaiden, while they were filming the erotic scenes, there were no crew members on set. He asks everyone to leave, so the actors would feel more comfortable. I always want to be a director who is conscious of the actors and the crew because we all have the same goal.
Hae Seoung Kim:
I also like Lee Chang-dong and Hirokazu Kore-eda because I love the way they present the production work. They're more subtle and tender. Whereas, some directors can show a lot of violence and audiences are easily influenced. I think these two directors that I mentioned are always thinking about the audiences well being.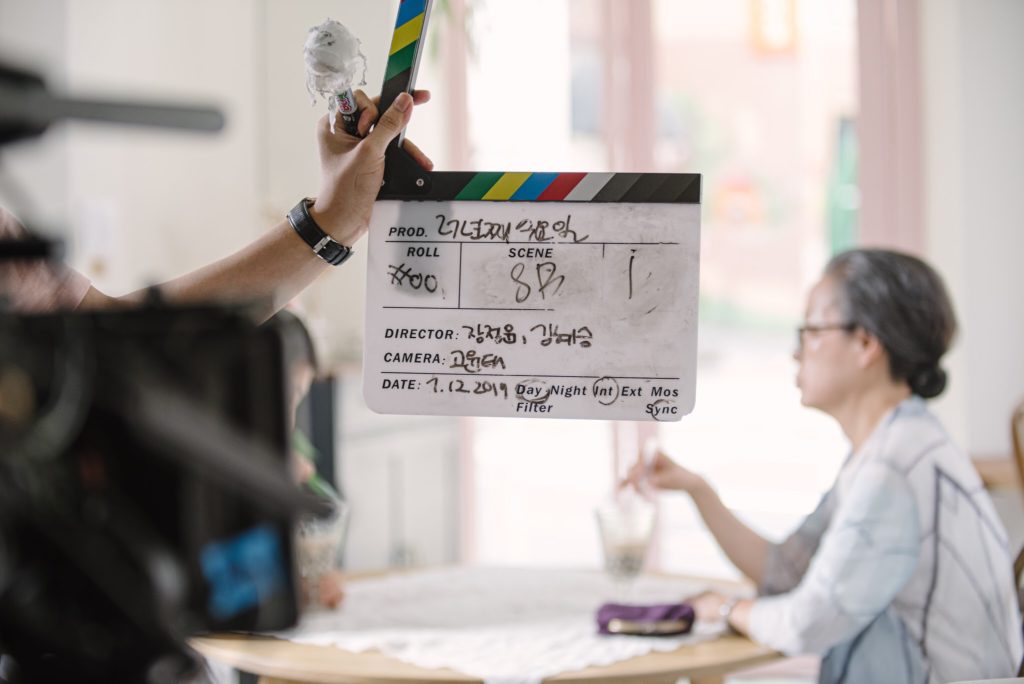 What's Next
Jungyoon Jang:
After this film that we're making, I just want to rest. It's like nothing is in my brain. It's empty of inspiration. I always want to make documentaries, so I will continue to make films about the Japanese comfort woman because they haven't received an apology from the Japanese government. I don't think this is a position the government want to take because the more people know about this topic, the more likely it will pose a threat to them. It's not that I want show hatred for the Japanese government, I just want people to know the truth about this history. I want to support the victims because they're very old. It's not just a problem for Korea, it's about human rights.
Hae Seoung Kim:
We're working hard on our film with a thesis editor, Dong-Hyun Lee. It's going well and I can't wait to present it to others. Aside from that, I would like to spend the rest of my time helping out on my friends films.