Student Blog: Mickel Cannon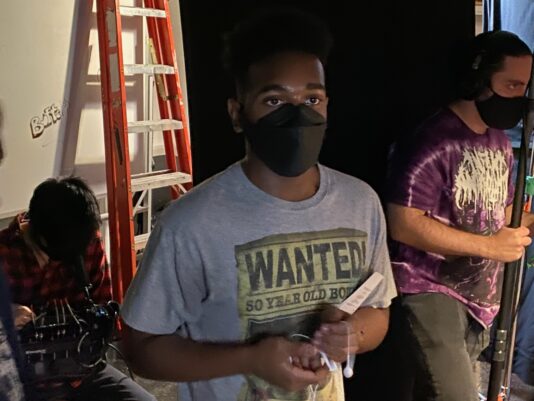 Fourth year student Mickel Cannon writes about his thesis film Stupid Cupid and shares stills and behind the scenes photos.
Stupid Cupid is a fantastical romantic comedy about self-worth and perseverance as we follow Nina, who's attempting to keep her job as a literal cupid. In the beginning, we find Nina in a crisis after losing her arrows. Though clumsy and a bit reckless, she wants nothing more than to prove that she IS worthy of being a cupid.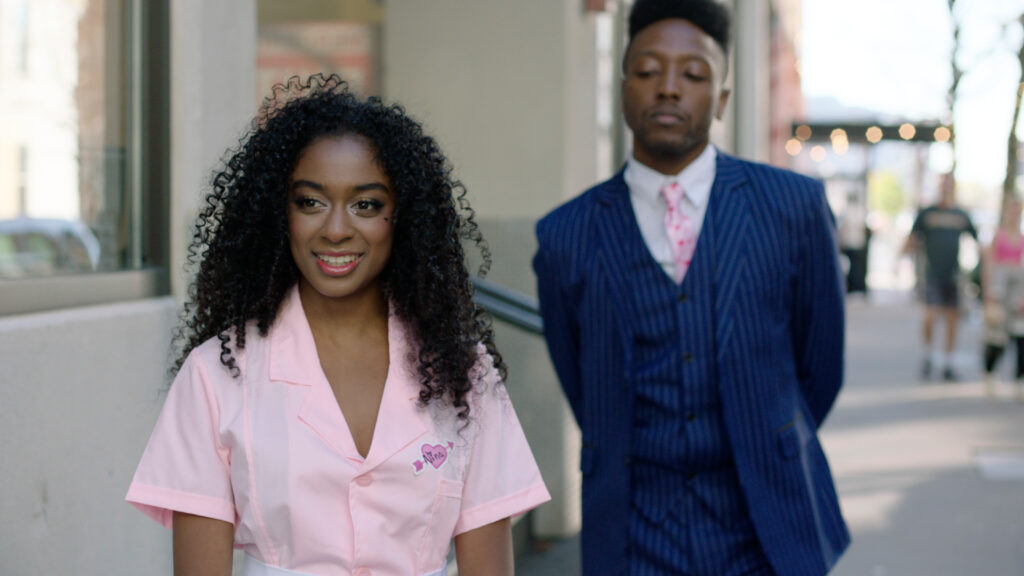 Initially, I thought my thesis film would be something entirely different. I had been sitting on this drama/heist idea since my second year at SVA. I wrote multiple drafts, but every time my professor would tell me that something was missing. Later, I discovered that what was missing was actually a piece of myself.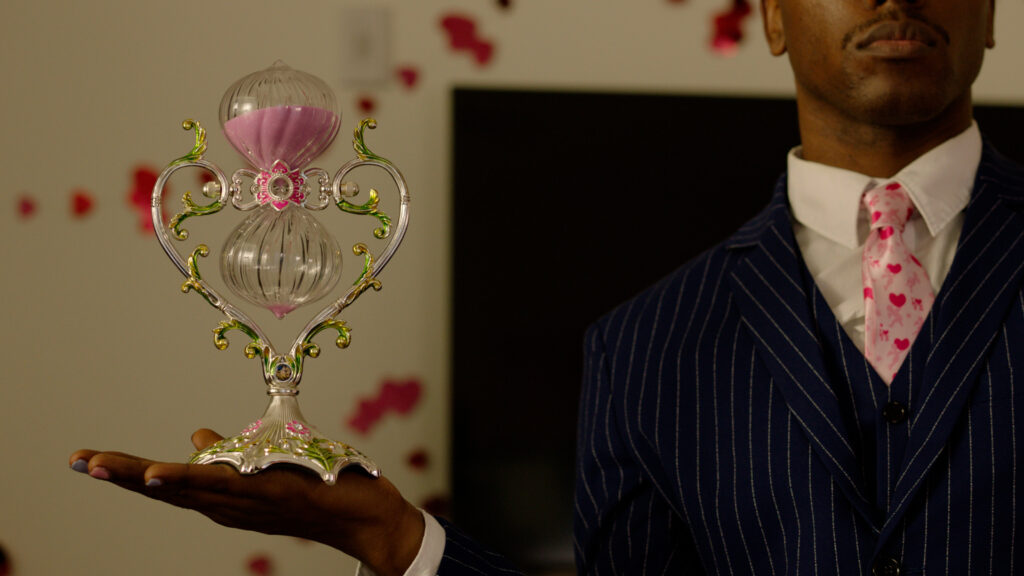 A lot of my stories tend to be very Disney family-friendly. I have no shame in that because that's just who I am. I love wholesome endings where the character wins at the end and 'Stupid Cupid' is just that. The idea came to me completely out of nowhere. I was sitting on a recliner one evening and suddenly had the crazy thought, "What if I wrote a story about a cupid who loses her arrows?" and the rest was history. My professor and classmates loved the script and encouraged me to do 'Stupid Cupid' as my thesis.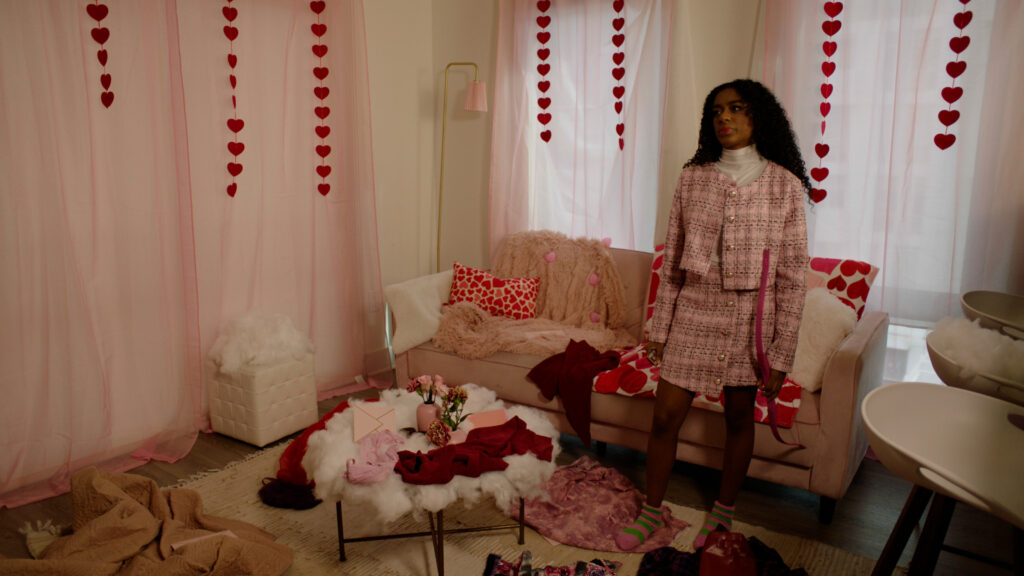 Having the central cupid 'Nina' and all the other characters in my story be Black was vital in making this film. Whenever I write a story or script, the main character, if not all the characters, are Black. As a child, seeing Black people in magical stories or as otherworldly creatures was rare. Even now, fantasies involving BIPOC (Black, Indigenous, and People of Color) characters are incredibly lacking. Luckily they are on the rise, but there are definitely still ways to go. When I came up with the idea for Stupid Cupid, I knew I wanted to have a cast that was entirely Black.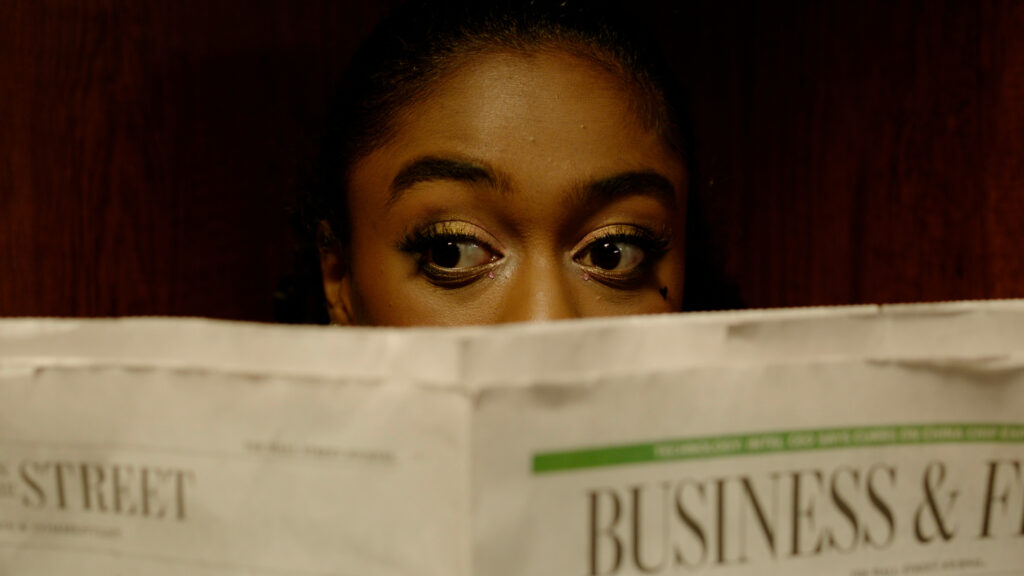 I really want to thank my beautiful crew, family, and professors, who I couldn't have made this film without. I also really want this film to be not just for me but for others who, like me, yearn to see BIPOC in more genres outside of Drama.