Student Blog: Rianne Pyle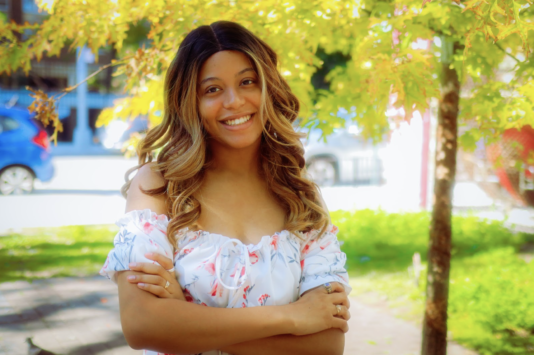 Student Rianne Pyle writes about filming her thesis film, Freedom Day, a social documentary following the organizers of the grassroots Freedom Day Foundation, and the challenge of directing virtually. 
Freedom Day follows the story of three passionate activists who take their battle for racial equality to the streets by orchestrating the first Juneteenth march in Washington D.C. as civil unrest erupts onto the streets in America.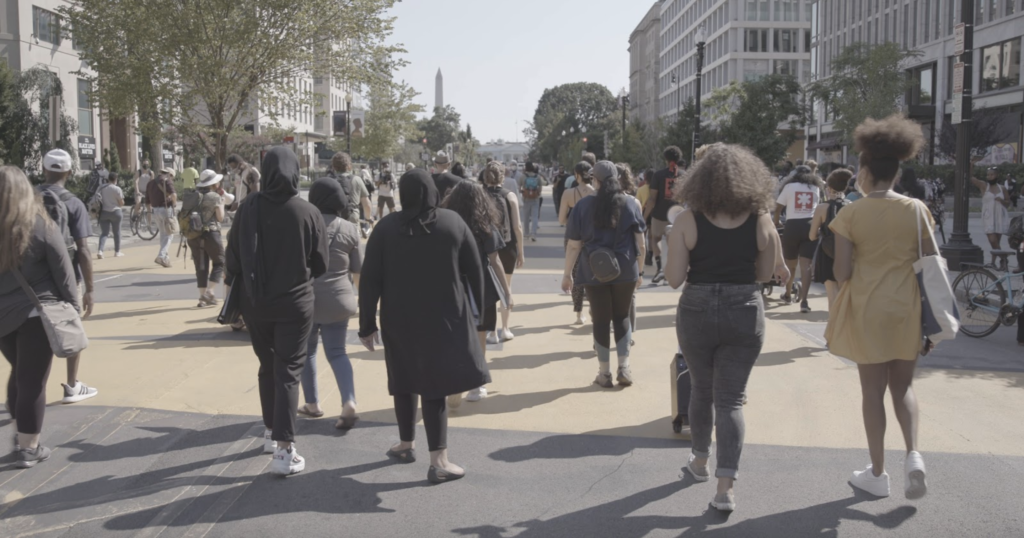 May 2020, posed as a new beginning, not just in beautiful weather and more adventures outside of our homes, but for my fellow incoming fourth year colleagues at SVA it opened a door to a transition in our filmmaking careers we had been craving for four years now – Thesis. But this time we knew our thesis year would look and feel different due to the virus. We were presented with the great task of conveying our stories in uncharted territory, and then on May 25th came the day George Floyd was murdered. I suddenly felt frozen in time as the world continued to zoom past me at lighting speed. A crisis that we have managed to placate year after year finally boiled over into the streets that summer. 
As a documentarian, I knew the importance of this historical moment – a generation that was tired of being plagued by a system that acts retroactively against them. As I was still in a thesis limbo of sorts, one of my cinematographers and recent SVA graduates, Ryan Devita, connected me with a small grassroots organization called the Freedom Day Foundation. I worked closely with one of the co-founders, Malik Harris, on editing a 30 second promo video for their upcoming march on Juneteenth and quickly realized their individual stories, development of the marches and the events themselves were a compelling story that needed to be told. With the guidance of my thesis advisor, Joan Brooker,  the assistance of my two cinematographers Ryan Devita and Jay Murray, producer, Kirsty O'Donnell, and editor, Charlotte Atkinson, I was able to bring this project to life.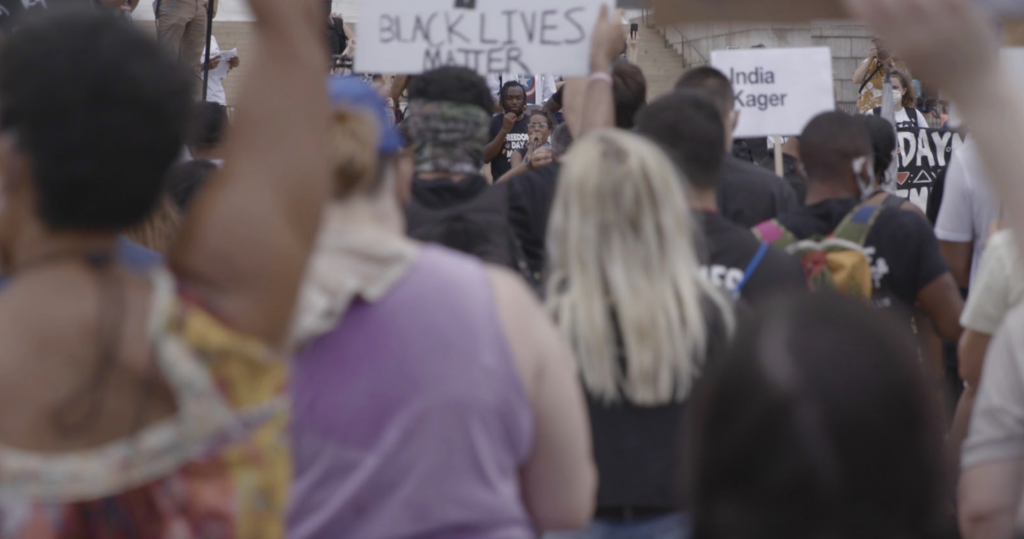 With only a week and half of prep,  I worked tirelessly with my cinematographers to gather all the equipment they would need to film the first march on Juneteenth. I was now faced with not only managing pre-production and what footage I was looking for but having to direct a team all virtually. We followed Morgan Barnhart, Malik Harris, and Clayton Northcraft over the course of three months at three of their events. My team and I were all taken back by their dedication, resilience and coordination it takes to orchestrate these marches. I could truly feel how the attendees resonated with the messages that the organizers centered each march around. 
The founder of the march, Morgan, is a black woman, whose story I personally resonated with and I chose to highlight the strength that black women possess to spearhead some of the biggest moments in our lifetime. 
Freedom Day is really my love letter, as a black woman and black filmmaker, to my community. I want them to feel seen, heard and realized as real people who are still struggling to combat issues that are very pervasive in our society. I want those who watch this film to not only take away the importance of being reflective on race relations and equality in this country; but I want them to realize no problem is too big for anyone to undertake when we combine our collective forces to bring about change. The time is here and the time is now.