Student Blog: Silas Wisell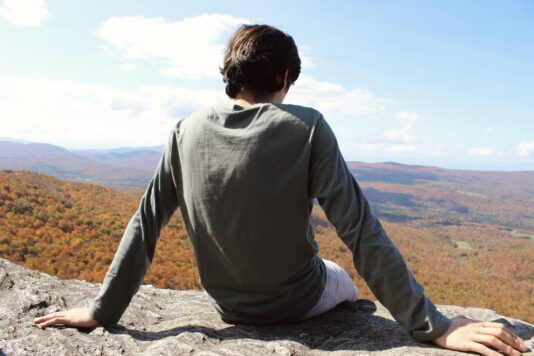 Third year screenwriter Silas Wisell writes about moving to New York City, finding inspiration in the city during the pandemic, and the importance of writing every day.
When I started SVA in the fall of 2019 I was unsure where film would take me. Before I came I had little confidence in my work. I would write and direct short films that were fun to shoot, but didn't mean much to me. Up until the end of Freshman year I never really knew the importance of writing and how much I loved to tell stories. When COVID hit, I began working on my first feature-length screenplay. The pandemic left me with the part of film I am most familiar and comfortable with, the part that doesn't require being on set or getting a crew together. Unlike many, I enjoyed the isolation. It gave me time and space to think and I developed countless new stories. This is when it was clear to me that I wanted to focus on screenwriting.
Sophomore year is when I really gained confidence in my writing and completed my first feature-length script. It was a drama set in an isolated cabin with 4 characters. Looking back now, there are many things that I would have done differently (like adding more characters or locations to make it easier for myself) but that proves I've learned a lot. Although the full year was online, I stayed in New York. It upset me that most of my classmates from the previous year were back at home, but I still drew a lot of inspiration from the city itself.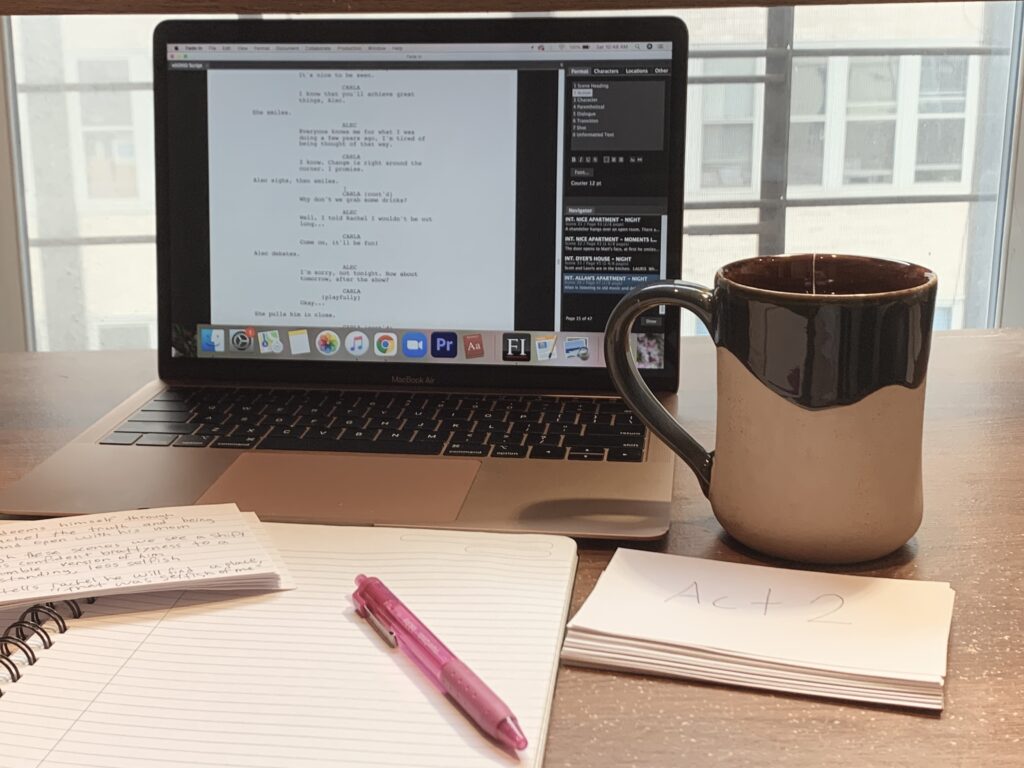 I grew up in Vermont, and while the scenery is beautiful there it can get pretty quiet. When I step outside onto the streets of New York there is always something going on around me, it's full of life. I like to take long walks while I'm here to soak it all up, jotting down notes and ideas. There are endless amounts of stories to be told in the conversations I overhear, places I see, and in the unique experiences of each person walking by. For example, on one of my walks I passed by a man who came very close to being hit by a car. He struck the back of the car with his hand and moved on, but the person driving put it into park, snuck up on the guy and tackled him onto the sidewalk. This made it right into one of my scripts, and it's something you would only encounter in New York. The buzzing atmosphere of the city is where I need to be to fuel my creativity.
My third year at SVA has propelled me into productivity. For me, that means reading and writing a lot. I usually try to write at least one page a day, that's what gives me momentum and helps me stay focused and invested in the story I'm telling. It has been extremely important to make writing a part of my daily routine, because it's now a habit. As things slowly go back to normal and the social side of school returns, I am happy to be surrounded by students who are just as busy as me. It's inspiring to see everyone working on their own projects this semester, and I am excited to continue exploring my love for this craft.