SVA Women in Film Club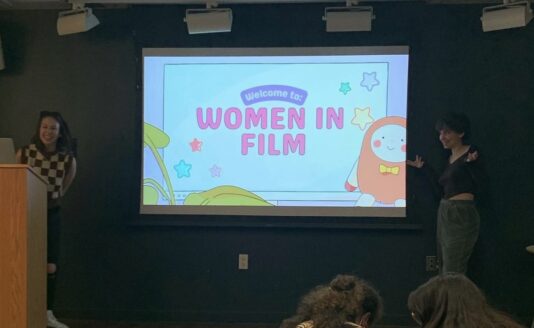 Meet the SVA Women in Film Club! Maura Garnett and Emily Casey introduce themselves and the rest of the Women in Film team below, as well as a preview of what's to come. 
Maura Garnett and Emily Casey founded S VA Women in Film in May of 2022. Maura is the President of the Women in Film and a Junior BFA Film student with a concentration in Directing. Emily is Treasurer and a Senior BFA Film student with a concentration in Cinematography. Nicole Duarte is Secretary, Pranavi Davuluri is Event Coordinator, Jackie Bennet is Assistant Treasurer, and Abigail Marshall is our Social Media Coordinator. Our team is made up of all-female BFA Film students, ranging in age and experience. Thanks to the help of our amazing team we are able to hold events every week on Tuesdays and host special events on weekends as well.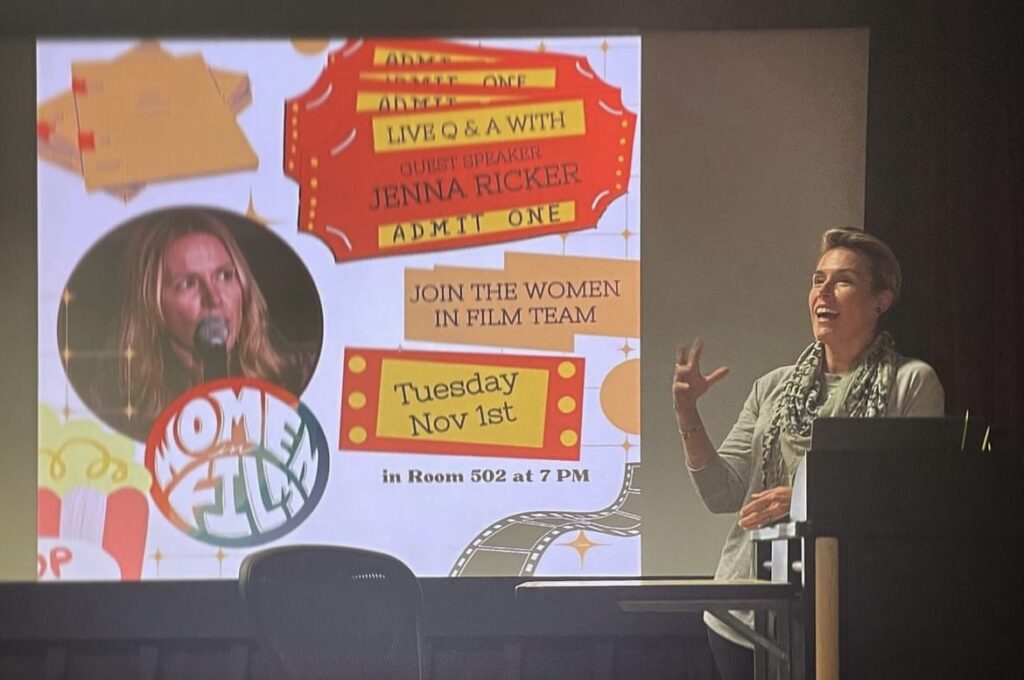 Our goal with our club is to create an open and welcoming community at SVA for all filmmakers and friends regardless of how they identify. A space where we can work together on our films, learn more about the film industry, and grow into strong, confident professionals. We host film screenings, guest speakers, critique nights, workshops, and hangouts where members can make friends and connections with other artists that they could potentially collaborate with.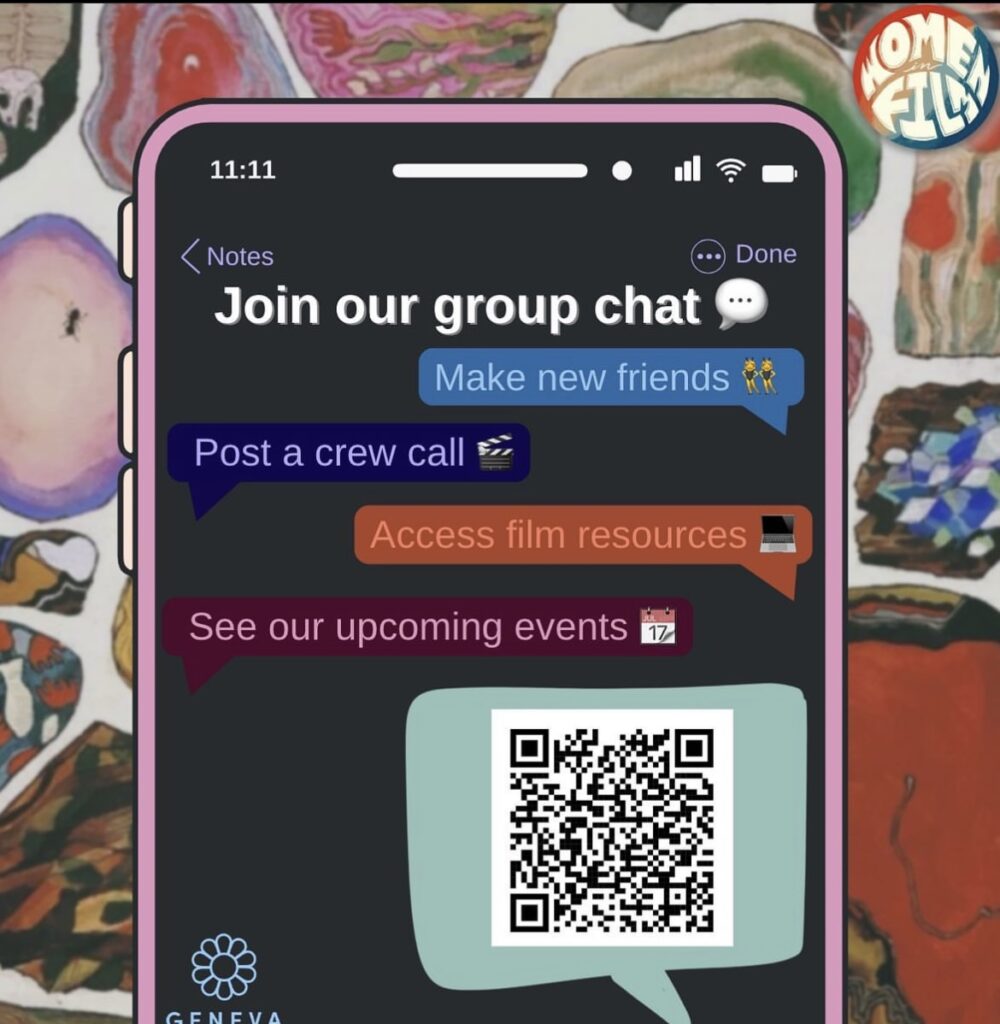 One of our favorite events that we held was our Student Film Screening in Central Park at the beginning of the semester! In the park, we set up a screen and projector and played films created by our Women in Film members. Some of the films we played were Under the Corset by Isa Magalhaes and Pusheen's Adventure by Michelle Mullin. It was so fun getting to gather and see all of the great work from our peers.
We also have a Radio Show on WSVA Radio on Monday nights where we talk about current film news, our women in film events, have guest speakers and play music from female artists. Collaborating with WSVA has been a great experience and it really gives a voice to our club.
Our upcoming events for the rest of the semester include: 
11/8- Critique Night –

in room 501 in 209 E 23rd at 7:30 PM

11/9- SVA Feminist Club Collaboration: 'Do Revenge' Screening – 

in room 502 in 209 E 23rd at 7:30 PM

11/15- Film Workshop: How To Achieve Cinematic Lighting  – 

in room 501 in 209 E 23rd at 7:30 PM

11/29- Film Workshop: Directing Actors with Mihaela Minuet – 

in room 501 in 209 E 23rd at 7:30 PM
Hope to see you all soon! Remember everyone is welcome, no matter what major you are!
For updates, follow our Instagram or email us at  svawomeninfilm@gmail! As well, you can join our mailing list for updates on our club, the film industry, and open crew positions. Our group chat is also a great way to stay connected with friends and