Alumni Blog: Meicen Meng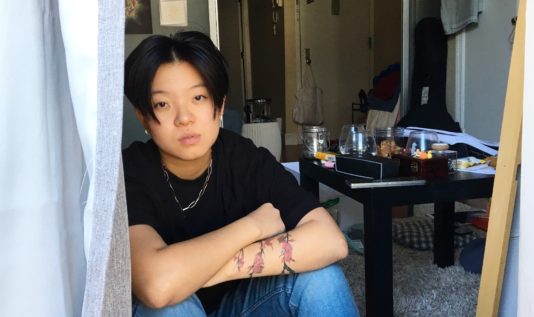 Update: Meicen's film premiered Monday November 9th, on GASH magazine, a digital magazine based in Berlin. You can read more about it here.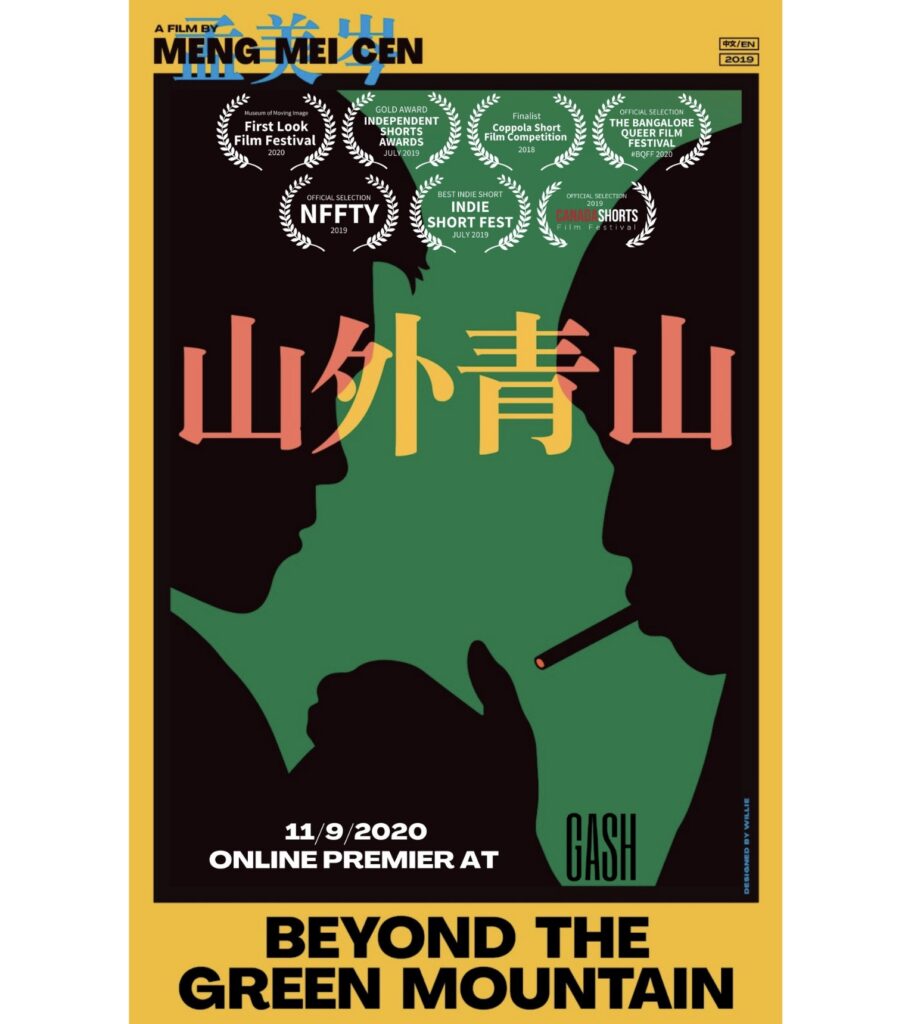 Meicen Meng is one of four SVA recent graduates whose thesis films have been selected to screen at the First Look Festival. Here, Meicen writes about developing her concept of two Chinese men falling in love, and why it's the story that needed to be told at this moment.
The idea for my 2019 thesis film Beyond The Green Mountain came to me in May 2017. I was having dinner with my friend Renata, who was visiting me from Mexico, in a small Venezuelan restaurant in the East Village. As I devoured my delicious plate, I described my vision for a short film that would depict a love story between a young college student and his teacher who is a married man. I knew I wanted to make a queer love story set in China. Not to provoke, but to represent. However, I had only the slightest idea of what the storyline should be and who these characters were.
As fate would have it, that summer I had my first proper crush on a girl – my first romantic encounter. Looking back on it, it was not love, but infatuation. However, it made me understand exactly the feeling that I wanted to capture — young love, first love. An inexperienced heart, overwhelmed by desire, feelings, imagination, romanticization. The happiness and utter terror you feel at the same time when you see that person. It is as if a magnetic field has formed around you. That person fills your mind like an ocean. Your head barely has space for oxygen. In reality, my crush did not have a happy ending, but that is the beauty of cinema! We can change the ending to our stories. We can make fantasy into reality and project it as a fantasy on the silver screen. What an incredible thing! How can anyone not love cinema? And to be able to create it? What a privilege!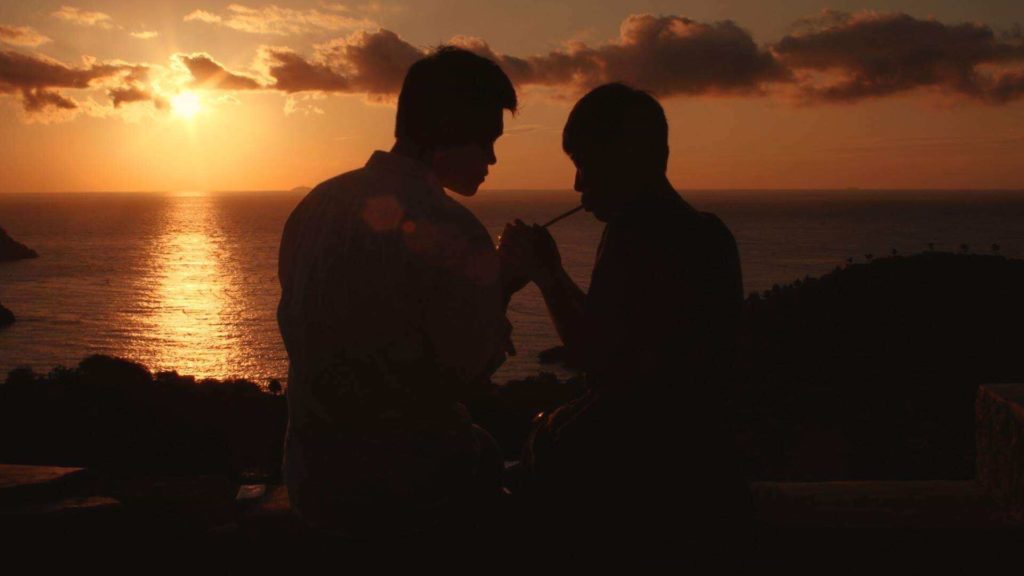 A year flew by, it was summer 2018. I was back home in China and preparing for my thesis film. I knew I still wanted to tell a story of same sex love set in China. The kind of story I never got to see growing up in mainland China. I wanted to make a rebellious story. I wanted to make a contrast between a conservative culture and progressive representation. I wanted to attack the rigid, overwhelming, steel-like heteronormativity in Chinese society. I wanted to do it through beauty, color, sunset, passion, youth, with stunning nature, with acting, lights, movement, space and time, with cinema.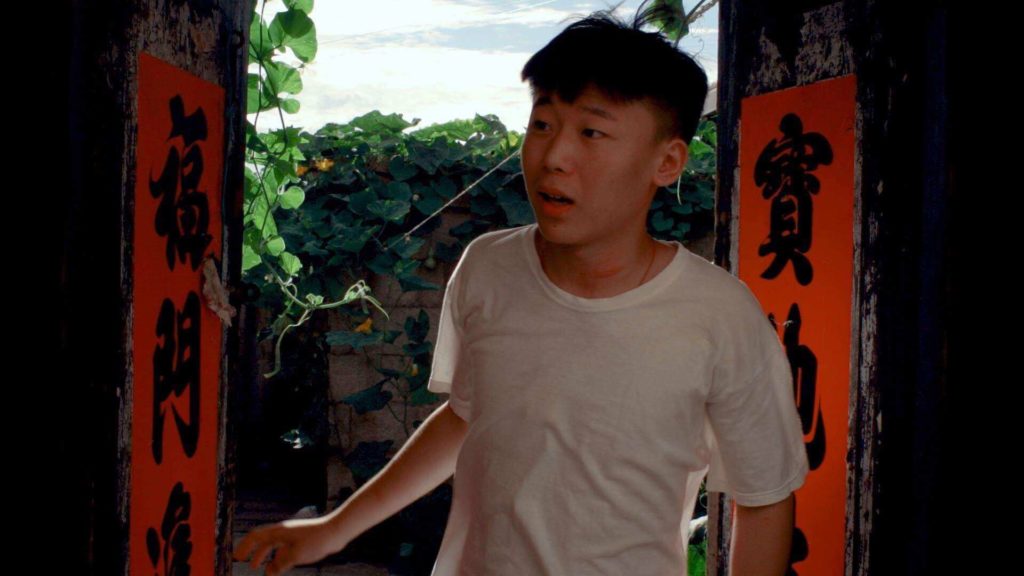 I wrote the first draft in one night. I had been thinking and planning the story arch and different scenes for days, but the act of writing itself has always been intimidating to me. Maybe because I have trouble focusing, or maybe because with each character I put down on the page comes the self-doubt — it could be better. So finally, one night, I couldn't take the self-loathing procrastination anymore, so I went to a 24-hour cafe, sat down, and started writing. It was my first time writing a script in Chinese. I had felt this disconnect to the Chinese language since I started college in America. This disconnect goes beyond the language to the whole culture. Growing up I never felt like I belonged and I never knew what was wrong. I never understood the ambiguous way people communicated with each other. And as a queer non-binary artist, I cannot find a space in the culture where I am allowed to exist and be myself. Then again, that is precisely why I want to make films like Beyond The Green Mountain. If that space doesn't exist, let us create it for ourselves. I sat myself down and wrote, all night. Much to my surprise, my writing in Chinese flowed like a river, despite not having written anything in Chinese for 4 years. I have always loved the language. I have always felt so lucky that it was my mother tone, that I have the privilege to truly understand some of the most beautiful poems ever created by humanity in ancient Chinese. I love its intricacy, its complications, its poetic nature, its fluidity, its deep history, its unique looks.
I finished the last scene around 7am. The sun was up. A beautiful summer day. As I dragged my exhausted body home, I never felt so peaceful and content. I deserved some sleep.