Alumni Blog: Chun-Chieh Wang
Chun-Chieh Wang's Tulpa has been racking up festival screenings and awards, including Best Short Film at the Los Angeles Film Awards, Winner at the ROMA Short Film Festival, Best LGBTQ+ Short Film at the Tokyo International Short Film Festival, and a nomination at the Tietê International Film Awards – to name a few.
Here, Chun-Chieh writes about where the idea for Tulpa came from, the problems of shooting amidst a pandemic, and advice on submitting to festivals.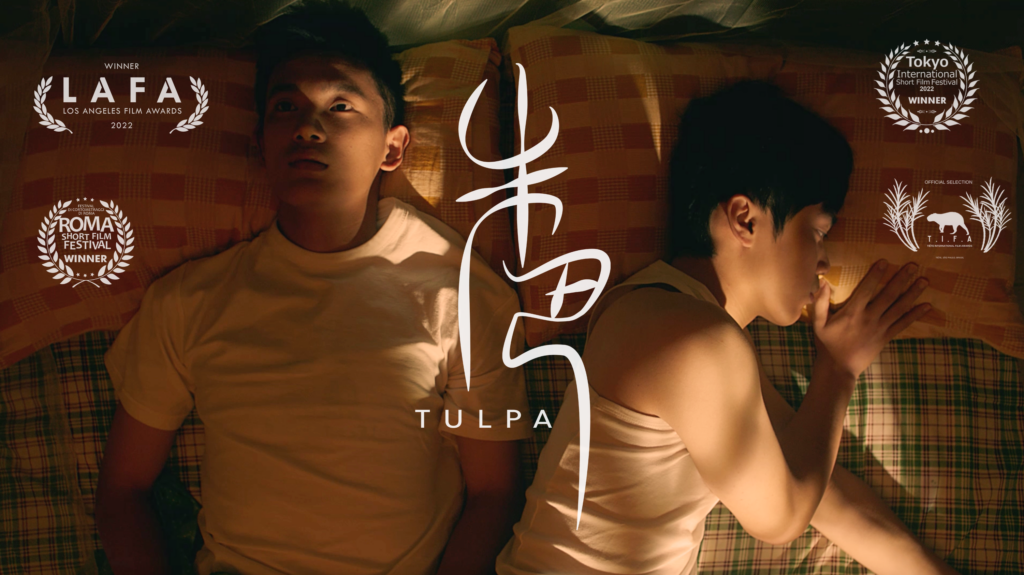 Tulpa, known as a thoughtform, is an independent entity brought into a living being by the power of belief.
I was sitting across from me was my friend and screenwriter, Shiyuan Zhang, in a cafe in Shanghai discussing my thesis story. Our conversation was centered on a Japanese story about a man who both could not let go of his past, yet had also moved on. Between them, an infinite time and space and an infinite self are created. This conflict revolved around their love for a woman who had long since passed away. Suddenly, Shiyuan came up with the idea for the film Tulpa. We studied the concept of Tulpa in Buddhism and its application in reality. It reminded me of Schrodinger's cat. This existence, which is both real and unreal, is like the cat in the box. Two impossible states existing at the same time yet both are real, much like our own chaotic, complex selves. Every person has different faces and layers of spirituality. Our eyes grow on only one side of our faces, and we cannot see the other side of ourselves. So we need a Tulpa-like individual to help us see the other side. This is my short film, the inner core of Tulpa's spirit. Shiyuan and I finished the script, and dove into an intense and rocky preproduction and production process.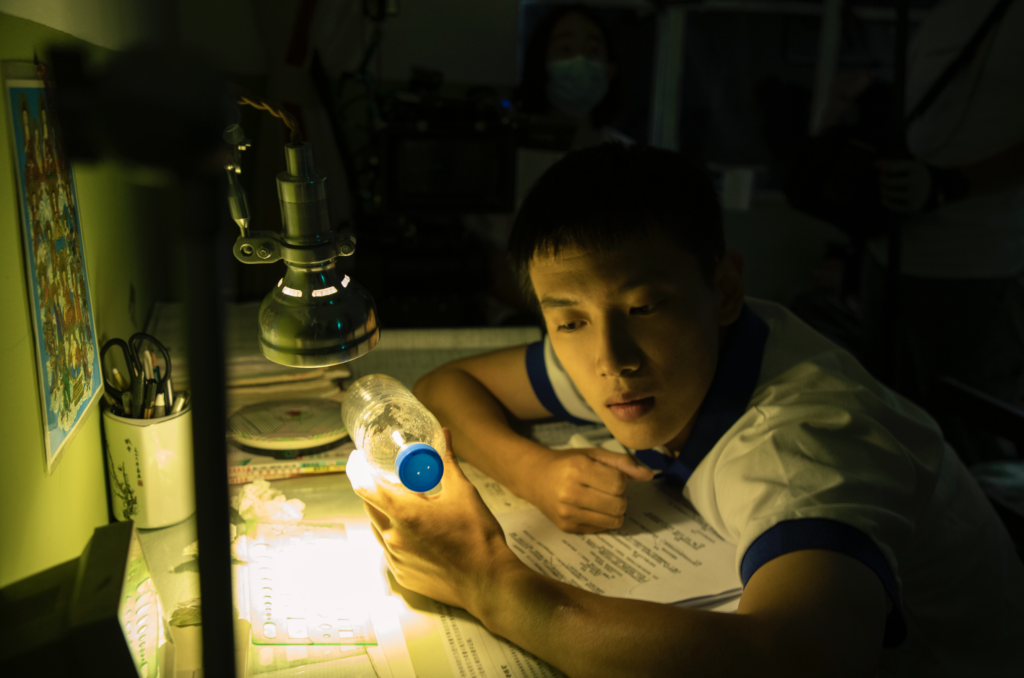 Due to time constraints and the serious epidemic situation in China, my initial plan to shoot in Guangdong could not happen.
Luckily, my good friend Yoko Chen found me a producer from Yunnan, so things worked out and we moved the whole production to Yunnan. The shoot went surprisingly well. My team members flew in from different provinces, helping with the pre-set-up. Shooting went very smoothly. The only thing I found a little troublesome was a scene that took place in a classroom with about nearly 30 actors on set. It was hard directing so many actors at the same time. So that day our shooting time was constantly delayed, which already made my assistant director's face full of worry, or anger. But the atmosphere on set was very relaxed and enjoyable, so the actors were very cooperative and they understood the directions quickly. The most important thing was a reasonable shooting schedule. We categorized and sequenced the different shots according to the number of people that would be filmed, avoiding frequent and massive changes in the number of people, saving a lot of time. My Director of Photography, Larry Liang, is a frequent collaborator of mine so he understood and implemented my ideas without explaining them too much. It is important to have long-term and mutually understanding partners in filmmaking.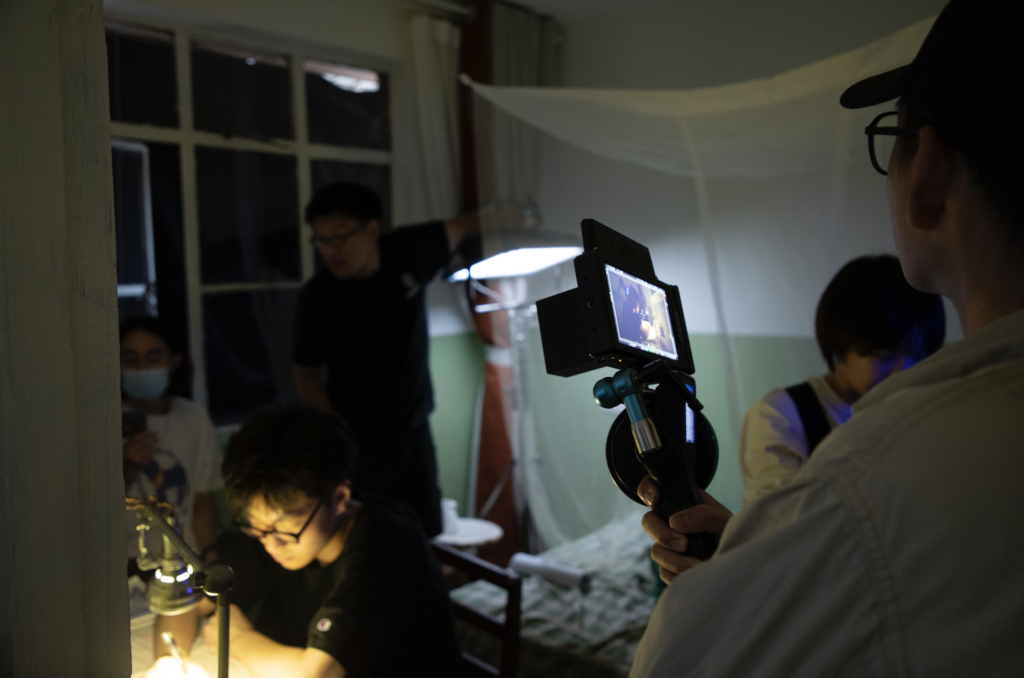 After nearly half a year of post-production work, my film finally presented to the public in its entirety. My friends and workmates gave me a lot of advice on which film festival to attend. They would tell me which festivals were more expensive, and which ones had a certain amount of value, and some of them even told me that they had won awards for films similar to my film at certain festivals before. This really helped me see where my film could go. Every festival has its own taste, and not being selected by a festival does not mean your film isn't good enough, it might just not be to the taste of the judges. But no matter what, one should always be humble and accept the shortcomings of his/her own work.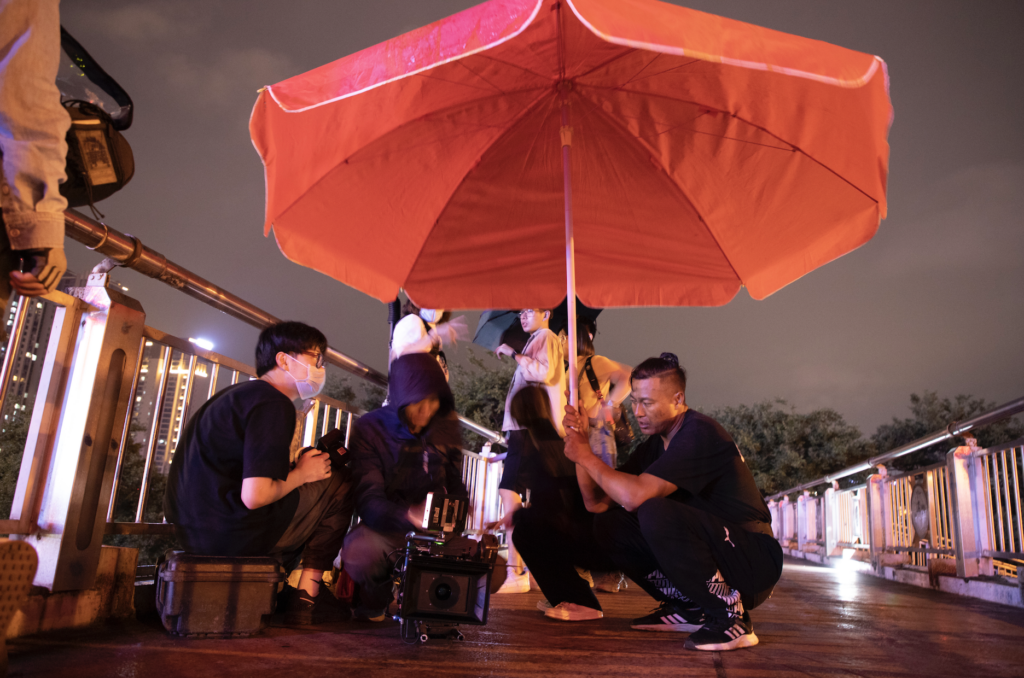 Last summer, SVA gave me the opportunity to screen a rough cut of my film in LA with fellow SVA alumni. It was a wonderful experience. The four days and three nights were very well organized. I spoke with representatives from various industries and companies in Hollywood over a buffet at the breakfast table. I also talked to prominent people at the forefront of their respective fields of work at the evening receptions. One day we all took a trip to the Academy Museum in Hollywood to learn more. Of course, the most important thing was the grand screening and presentation of the work. It was a very meaningful trip to LA. At the table, a filmmaker from Film Independent enthusiastically introduced us to their mentoring and grant programs for young filmmakers without ever sipping from the coffee in his hands. Another project manager from Amazon Studios gave us a detailed overview of Amazon's plans and initiatives in the field of film and television and answered many questions about the Hollywood film industry. Everyone was very enthusiastic and willing to answer questions. We exchanged contact information for future cooperation. It is also worth mentioning that this event brings together some of the most hardworking and talented artists from various majors at SVA. To me, it was one of the greatest rewards of my trip to LA to make friends with such a group of energetic and talented people.